Update on the latest news, sports, business and entertainment at 3:20 p.m. EST – WXOW.com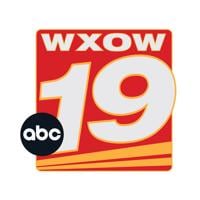 AP-VIRUS-OUTBREAK-NEW-VARIANT
New omicron variant stokes world fears, triggers travel bans
BRUSSELS (AP) — The world is confronting a new coronavirus variant, and officials have named it "omicron." A World Health Organization panel has classified it as a highly transmissible virus of concern. Its discovery in southern Africa sent a chill through much of the world as nations raced to halt air travel, markets fell sharply and scientists held emergency meetings. The overall risks of omicron are not yet known. But the United States, the 27-nation European Union and some other countries quickly announced restrictions on travel from southern Africa and stepped up other precautions.
AP-SPORTS-NEW-VARIANT
New variant hits sports just as they were nearing normality
CAPE TOWN, South Africa (AP) — Golf, cricket and rugby have become the first major sports to be affected by the new COVID-19 variant. The emergence of the new variant has prompted fears of renewed travel restrictions and disrupted events just as they were returning to normal nearly two years into the pandemic. European golfers withdrew midway through the season-opening DP World Tour tournament in Johannesburg and were scrambling to catch flights out of South Africa. Visiting cricket and rugby teams were doing the same. The new B.1.1.529 variant that was first identified in South Africa is causing concern over fears that it may be more transmissible than current variants and resistant to vaccines.
BC-FINANCIAL MARKETS
Stocks sink on new COVID variant; Dow loses 905 points
NEW YORK (AP) — Stocks sank Friday, with the Dow Jones Industrial Average briefly falling more than 1,000 points, as a new coronavirus variant first detected in South Africa appeared to be spreading across the globe. The S&P 500 index fell 2.3%, its worst day since February and the Nasdaq composite had its worst drop in two months. The Dow closed with a loss of 905 points. Travel and energy stocks were among the biggest losers, with Royal Caribbean dropping 13%, United Airlines falling more than 9% and Exxon losing 3.5%. The price of oil fell 13% and bond yields fell sharply.
AP-US-BLACK-FRIDAY-SHOPPING-
Black Friday is back but it's not what it used to be
NEW YORK (AP) — On this year's Black Friday, things almost seem normal. Malls and stores report decent-sized crowds, if not the floods of people that used to fight over the latest toys and electronics. Online shopping is much too common for that now, and big discounts are spread out over the weeks leading up to Christmas, on both websites and in stores. But out-of-stock items due to supply crunches, higher prices for gas and food, and labor shortages that make it more difficult to respond to customers are also causing frustrations for shoppers.
AP-US-BIDEN-OIL-LEASING
Biden sets out oil, gas leasing reform, stops short of ban
WASHINGTON (AP) — The Biden administration has recommended an overhaul of the nation's oil and gas leasing program to focus on areas that are most suitable for energy development and raise costs for energy companies to drill on public lands and water. The long-awaited report by the Interior Department on Friday stops short of recommending an end to oil and gas leasing on public lands, as many environmental groups have urged. But officials say the report will move toward a more responsible leasing process that provides a better to return to U.S. taxpayers for oil and gas drilling on the nation's vast public lands and waters.
NORTHWEST STORMS
Flooding fears hit Northwest due to 'atmospheric river'
BELLINGHAM, Wash. (AP) — Flood watches were issued for much of western Washington as storms associated with multiple "atmospheric rivers" threaten parts of the Northwest that saw heavy damage from storms earlier this month. The National Weather Service warned that flooding was possible through Monday afternoon in places like Bellingham and the greater Seattle area as heavy rains were expected over the weekend in the Cascade and Olympic mountains, which could cause rivers to rise. The moisture is from huge plumes of moisture extending over the Pacific and into the Northwest, known as atmospheric rivers. They could bring up to 3 inches of rain in some areas hit by the recent flooding. Washington is still assessing millions of dollars in damage from the last storms.
MEXICO-PILGRIMAGE ACCIDENT
19 dead, 20 injured in Mexico pilgrimage bus crash
MEXICO CITY (AP) — Nineteen people are dead and 20 more are injured after a bus apparently carrying pilgrims to a religious site in central Mexico crashed. An official in the State of Mexico says the accident occurred Friday southwest of Mexico City. The bus was heading from the western state of Michoacan to Chalma, a town visited by Roman Catholic pilgrims for centuries. There is no immediate information on the condition of the injured passengers. Many Mexicans go on religious pilgrimages as Dec. 12, the day of the Virgin of Guadalupe, approaches. Because they often walk or bike or travel in aging buses, accidents are not uncommon.
OMAR-BOEBERT-ANTI-MUSLIM REMARKS
GOP Rep. Boebert apologizes to Muslims for Omar remarks
DENVER (AP) — Colorado Rep. Lauren Boebert has apologized for using anti-Muslim language in describing a recent encounter with Democratic Rep. Ilhan Omar of Minnesota. Boebert said Friday she has reached out to Omar and apologized "to anyone I offended in the Muslim community" with the remarks. According to a video clip posted by a Twitter account called PatriotTakes, Boebert made the remarks at a meeting with constituents this holiday break, using the term 'jihad squad' to refer to Omar. She also said Omar wasn't "wearing a backpack," an allusion to suicide bombers. Omar says the remarks inflame tensions against Muslim Americans.
AP-NATO-RUSSIA-UKRAINE
NATO chief warns Russia of 'costs' if it moves on Ukraine
BRUSSELS (AP) — NATO Secretary-General Jens Stoltenberg is warning Russia that any attempt to invade Ukraine would have costs as concern mounts about a Russian military buildup near its former Soviet neighbor's borders. Ukraine says Moscow kept about 90,000 troops near their common border following massive war games in western Russia earlier this year. Moscow denies that it's planning any invasion and refuses to provide details about troop movements on its own territory. Stoltenberg said Friday that "if Russia uses force against Ukraine that will have costs, that would have consequences." He did not say what those costs would be. The 30-nation military organization's foreign ministers will discuss Russia's activities at a meeting in Riga, Latvia, next Tuesday.
AP-EU-UKRAINE-RUSSIA-POLITICS
Ukraine leader alleges Russia-backed coup planned next week
KYIV, Ukraine (AP) — Ukrainian President Volodymyr Zelenskyy is alleging that his country's intelligence service has uncovered plans for a Russia-backed coup d'etat in Ukraine next week that involves one of the country's richest oligarchs. Both the oligarch and the Russian government have rejected the allegations. At a news conference in the Ukrainian capital on Friday, President Volodymyr Zelenskyy said he had received information that a coup was being planned for next Wednesday or Thursday. He did not give many details to back up his allegation, but pointed to a suspected role of Ukraine's richest oligarch. The Kremlin spokesman rejected the allegations, telling reporters in Moscow that: "Russia had no plans to get involved. … Russia never does such things at all."