Tuesday Sports in Brief | National | dailyunion.com – Daily Union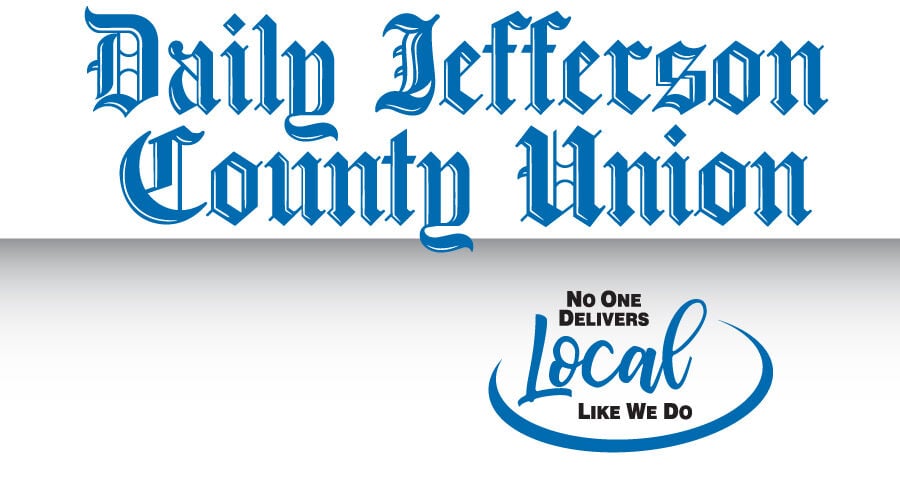 NEW YORK (AP) — The Seattle Mariners will host baseball's 2023 All-Star Game at T-Mobile Park.
The team announced a news conference for Thursday at Seattle's Space Needle with baseball Commissioner Rob Manfred. The purpose of the news conference is to announce that Seattle will be the site of the 2023 All-Star Game, a person familiar with the planning told The Associated Press on Tuesday, speaking on condition of anonymity because the subject was not announced.
Seattle will host the All-Stars for the third time.
— By Baseball Writer Ronald Blum.
MILWAUKEE (AP) — Ryan Braun, the Milwaukee Brewers' home run leader whose production was slowed by injuries during the second half of his 14-year career, announced his retirement on Tuesday.
Braun hasn't played all season and said during spring training that he was leaning toward retirement. The 2011 NL MVP made it official Tuesday in a video the Brewers posted on Twitter.
Braun, 37, batted .296 with 352 homers and 1,154 RBIs. He ranks second among Brewers in RBIs (1,154), extra-base hits (809), total bases (3,525) and doubles (408). He ranks third in runs (1,080), hits (1,963), triples (49), stolen bases (216) and walks (586). He is fourth in games played (1,766).
KANSAS CITY, Mo. (AP) — The Kansas City Royals promoted general manager Dayton Moore to president of baseball operations and elevated longtime assistant GM J.J. Picollo to fill his previous role in a front-office shakeup Tuesday that promises a seamless path forward for the rebuilding organization.
Moore, who has been general manager since 2006, will continue to have final say on trades and other roster moves, but Picollo will have a greater voice in the room when it comes to putting together the team.
Six unidentified members of the New Orleans Saints coaching staff, a player and a nutritionist have tested positive for COVID-19, two people familiar with the situation said.
The people spoke with The Associated Press on Tuesday on condition of anonymity because the team and NFL had not made a public statement about the matter. The names of those who tested positive were not expected to be released in the short term because of federal medical privacy laws.
The people said the entire Saints coaching staff had been vaccinated.
— By AP Sports Writer Brett Martel.
Patrick Cantlay was voted PGA Tour player of the year on the strength of his four victories, including a one-shot advantage at East Lake that made him the FedEx Cup champion.
Tuesday's announcement was another big step for Cantlay, a 29-year-old Californian who went from being the No. 1 amateur in the world to being unable to play for some three years because of a career-threatening back injury.
Now he has the Jack Nicklaus Award after a big finish to his best season. Cantlay won four times this season, capped off by the FedEx Cup. No one else won more than twice.
CHARLOTTE, N.C. (AP) — NASCAR will open the 2022 season inside Los Angeles Memorial Coliseum in one of the biggest shakeups to its schedule in years.
The annual exhibition Clash, held at Daytona International Speedway since 1979, will shift to Los Angeles next year. The invitation-only race was always the kickoff to competitive NASCAR racing and held the week before the season-opening Daytona 500.
The 2022 race will be held Feb. 6, one week after the Super Bowl and two weeks before the Daytona 500.
NEW YORK (AP) — The U.S. Soccer Federation said it had offered identical contract proposals Tuesday to the players' associations for the men's and women's national teams, and the governing body said it would refuse to agree to a deal in which World Cup prize money is not equalized.
The unions for the men and women are separate. Under federal labor law, they have no obligation to bargain jointly or to agree to similar terms.
The men's contract expired in December 2018. The women's agreement runs through this December.
SAN CLEMENTE, Calif. (AP) — Olympic gold medalist and defending champion Carissa Moore of Honolulu won her fifth world title and Gabriel Medina of Brazil claimed his third at the Rip Curl World Surf League Finals on Tuesday at Lower Trestles.
It was the first time the WSL decided its world champions in a one-day, winner-take-all format involving the top five women's and men's surfers based on the season points standings.
Moore was seeded directly into the final match, where she beat Australia's Tatiana Weston-Webb to defend her world title.
BOSTON (AP) — Former Boston Bruins center Fred Stanfield, the mild-mannered sidekick to Bobby Orr on the high-scoring teams of the early 1970s, has died. He was 77.
Stanfield died Monday and the Bruins announced his death Tuesday. A cause of death was not given.
A native of Toronto, Stanfield played six seasons in Boston, helping the Bruins win the Stanley Cup in 1970 and 1972 as the No. 2 center behind Phil Esposito. He was acquired from the Chicago Blackhawks in 1967 as part of one of the most famous trades in NHL history, swapped along with Esposito and Ken Hodge for Gilles Marotte, Pit Martin and Jack Norris.
Stanfield finished his career with 211 goals and 405 assists for 616 points in 914 games for the Blackhawks, Bruins, Minnesota North Stars and Buffalo Sabres from 1964-1978. He added 21 goals and 35 assists in the playoffs.
HIGH POINT, N.C. (AP) — Gene Littles, a former coach of the Charlotte Hornets who was the all-time leading scorer in High Point University men's basketball history, has died. He was 78.
A news release from the school said Littles died on Sept. 9 but did not give a cause of death. Details of a memorial service will be released later, it said.
Littles was a three-time NAIA All-American who in 1969 led High Point to a school-best 28-3 record and the quarterfinals of the NAIA Tournament. His No. 14 jersey number 14 was retired by the school.
Littles was drafted by the Dallas Chaparrals of the ABA and the New York Knicks of the NBA.
MOSCOW (AP) — Yuri Sedykh, a two-time Olympic champion in the hammer throw whose world record from 1986 still stands, has died. He was 66.
The Russian track and field federation said Sedykh died early Tuesday following a heart attack.
Sedykh won gold at the 1976 and 1980 Olympics, but missed the 1984 Los Angeles Games because of a Soviet boycott. He returned to win a silver medal at the 1988 Seoul Olympics and won a world title in 1991.
LOS ANGELES (AP) — Nan Wooden, the daughter of late UCLA basketball coach John Wooden and a fixture at the Bruins games for years, died Tuesday. She was 87.
The school said she died of natural causes at a care facility in the San Fernando Valley, according to family members. She had suffered a series of strokes in recent years.
Wooden continued to attend UCLA's games long after her Hall of Fame father retired from coaching in 1975, when the Bruins won their 10th NCAA championship. She often sat in her father's reserved seat at Pauley Pavilion, which served as a gathering point for extended family and friends. The court there is named for her parents.