Transactions: HCA Healthcare Completes $400M Deal with Brookdale; LHC Group Announces New Acquisitions – Home Health Care News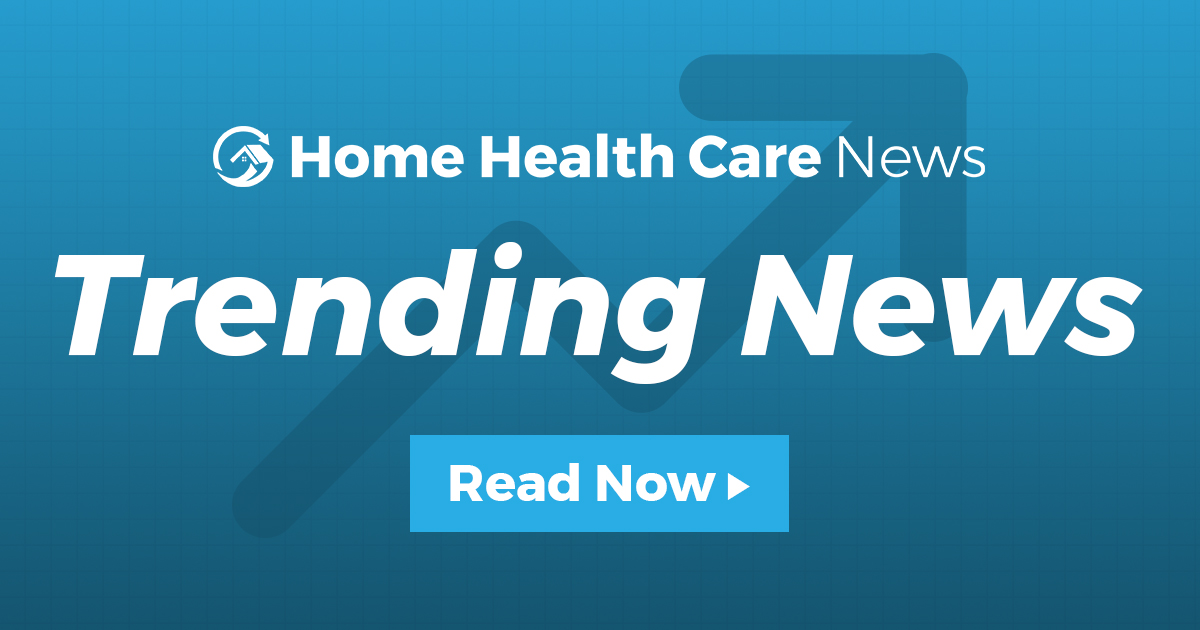 HCA Healthcare Inc. (NYSE:HCA) has completed its purchase of a majority stake in the home health and hospice business of Brookdale Senior Living Inc. (NYSE: BKD). Originally announced in February, the deal instantly turns HCA into one of the largest home health and hospice players in the country.
"We view partnerships as foundational to our efforts to provide quality care to our patients, and we believe this joint venture will lead to improved care coordination," HCA CEO Sam Hazen said in a statement. "Our objective is to be the health care system of choice, and the addition of these services to our network of care improves our ability to meet the care needs of our patients."
Nashville, Tennessee-based HCA HC is made up of 186 hospitals and about 2,000 ambulatory sites of care, including surgery centers, freestanding ERs, urgent care centers and more. As a result of the Brookdale deal, the for-profit health system adds another 80 sites of care and more than 4,000 colleagues to its overall business.
Brentwood, Tennessee-based Brookdale previously operated nearly 60 home health agencies and almost two dozen hospice agencies under its "Brookdale Health Care Services" segment.
With the transaction now completed, HCA owns 80% of Brookdale Health Care Services, with Brookale maintaining a minority ownership stake. Strategically, the agreement was a win-win for both parties, as HCA wanted to establish new home-based care to better manage patients while Brookdale wanted to keep some home health capabilities to best serve its residents.
"Our top priority is the health and well-being of our residents," Brookdale President and CEO Cindy Baier said during a conference call with investors. "Part of this commitment is to offer many services in our communities, with a keen focus on resident and patient needs."
LHC Group makes multiple moves
LHC Group Inc. (Nasdaq: LHCG) announced a bevy of home health and hospice moves at the start of the month.
On one hand, the Lafayette, Louisiana-based in-home care giant finalized seven previously announced purchases involving home health and hospice providers Idaho, Oregon, Arizona and Texas. Specifically, the transactions were for Heart n' Home Hospice, Casa de la Luz, Regent Home Health and Community Care Health.
Heart n' Home Hospice and Casa de la Luz alone will add roughly $43 million in annualized revenue, according to LHC Group.
On the other, the company simultaneously announced three new deals in Virginia, Indiana and Arkansas.
In Virginia, LHC Group will purchase Cavalier Healthcare Services, a home health agency in Alexandria. The acquisition represents a new service area, "allowing LHC Group to better leverage its operations with a broader service area in the Washington, D.C., and Maryland markets," according to the company. The agency will continue operating under its existing name.
LHC Group is also expanding its services in the Evansville, Indiana, market through the purchase of MSA Hospice. The provider will rebrand as "OMNI Hospice" in alignment with the company's home health provider of the same name operating in the area.
Meanwhile, in Arkansas, LHC Group will purchase Ashley County Medical Center Home Health in Crossett, bolstering the company's home health footprint in the state. The provider will continue operating under the ACMC name.
All three agreements are expected to close Aug. 1, subject to customary closing conditions. LHC Group expects annualized revenue from the purchases of about $8 million.
All American Homecare, S&A Unified reportedly looking to sell
New York home care companies All American Homecare Agency and S&A Unified Home Care are jointly looking to sell, according to a recent report from PE Hub, which cited "people familiar with the process."
All American and S&A provide fiscal intermediary services under the New York Consumer Directed Personal Assistant (CDPA) program, in addition to non-medical home care services of their own. Combined, the companies serve more than 8,500 consumers, PE Hub reported.
SVB Leerink is reportedly running the All American-S&A sales process, with first-round bids expected in late July. The platform is projected to record $35 million in 2021 pro forma adjusted EBITDA, PE Hub's sources said.
Broadly, going to market together makes a lot of sense for home care operators. Potential PE buyers typically seek home-based care assets with scale in a highly fragmented market. For the right opportunity, they're often willing to pay top dollar to avoid rolling up several smaller agencies on their own.
Netsmart Buys SimpleLTC
Netsmart has acquired Texas-based data analytics company SimpleLTC from Briggs Healthcare. Financial terms of the deal were not disclosed.
The SimpleLTC solutions will expand the Netsmart "CareFabric" platform in the areas of predictive analytics, regulatory compliance, reimbursement optimization and quality measures, the technology company explained.
"Netsmart and SimpleLTC have a shared vision for developing innovative tools and technology that simplify the complex world of healthcare," SimpleLTC President Dustin Epstein said in a statement. "With the support of Netsmart, we believe we can expand the capabilities of our comprehensive software tools so that providers can better understand their data, make better decisions and ultimately deliver whole-person care."
Netsmart has additionally acquired Selman-Holman, a professional services and consulting firm. Moving forward, Netsmart will pair Selman-Holman with its McBee division to offer even more comprehensive OASIS and coding services, plus educational and training programs to post-acute care providers, including home health agencies.