Their all Barbie girls in a fashion world – Beloit Daily News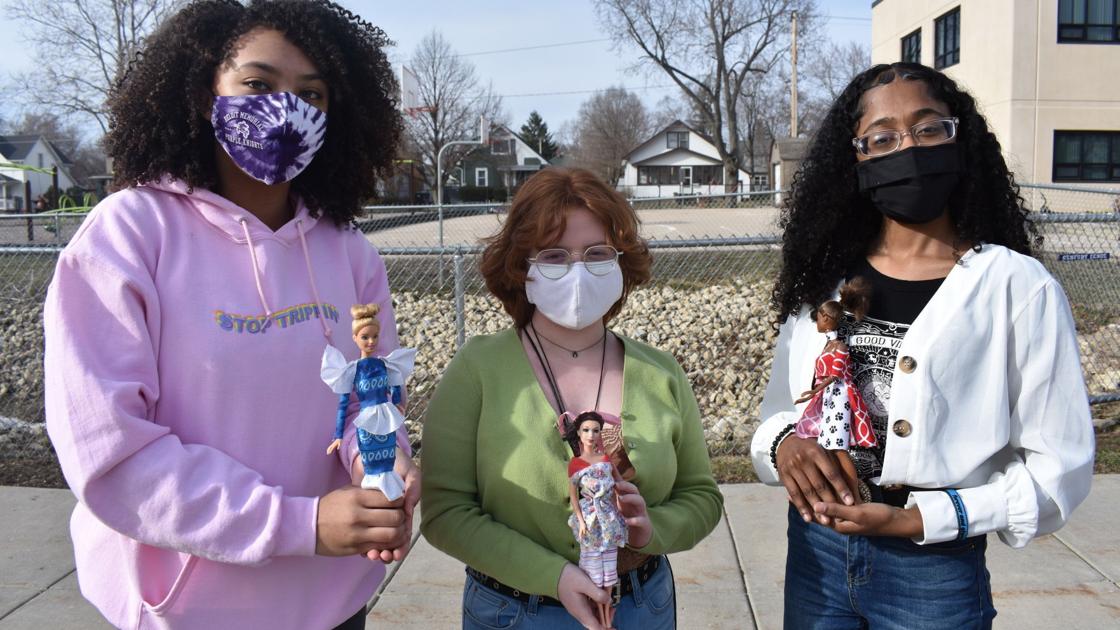 BELOIT — "I loved everything about it."
That's what Beloit Memorial High School (BMHS) senior Martha Garduno said about her fashion design class with teacher Elizabeth Carpenter. Garduno has taken arts classes all through high school and fashion design did not disappoint.
"We watched a lot of runway shows and talked shop. It was super fun, creative and low stress," Carpenter said.
As part of their class, students have dressed Barbie dolls in avant garde styles to practical looks in a variety of challenges. Not only is making Barbie clothes a growing trend right now, but it worked well in distance learning as students might not have access to sewing machines. Carpenter delivered her students a needle and thread along with Barbie dolls found in second-hand stores who were in need of proper attire.
"Barbie was originally a fashion model so her proportions are what they use in fashion," Carpenter added.
Garduno made a spring look with a natural floral print mixed with geometric designs for a light casual look.
"I loved it so much. I'm not good at sewing, but it was fun," she said.
Garduno said she plans to attend Blackhawk Technical College next year and eventually work in early childhood education where she plans to use her love of art. She has taken all art classes available and said she will be a little sad when she leaves BMHS art classes and Carpenter.
"She was so fun, creative and out there. It was kind of a shock at first," she said. "You felt the creative process."
Sophomore Jayla House used a blue bandana accented with white fabric coming off the hip and shoulder area to make a stunning avante garde look. She said the class is fun and her mom tells her she is creative.
Junior Jasiah Richardson wanted a two-piece skirt and tube top garment with a shoulder wrap. She mixed a black-and-white and black-and-red print to make for a sophisticated look.
Richardson said she hopes to learn to sew and design clothes for herself and her family as opposed to going to the store.
Carpenter said there are three sections of the fashion design class for a total of 40 students. They usually begin working with paper to learn to make patterns and eventually a paper dress. Students learn to make darts and pleats and incorporate them in the paper dresses.
"They come up with some beautiful designs, life-sized and on dress forms. They've won awards at local shows," Carpenter said.
Students also do an up-cycle project where they cut up used men's shirts or jeans and redesign them into a new garment.
Like fashion designers, students learn to find inspiration. For example, Carpenter said one student chose an antique lamp shade while another found their muse by a water fountain. Students study runway shows and design exaggerated looks which they later learn to pair down for ready wear.
Now that the Barbies are dressed, they will be working on designing a shoe. Carpenter has delivered them a flip flop as a base and they will have to sew or glue on a playroom.
Students have been coming up with cool ideas for heels. One theme is lily pads and a frog, while another student is using chains and glitter and others are thinking about unique shoes for those with disabilities.