The best technology, driven by the best people. – Verizon Communications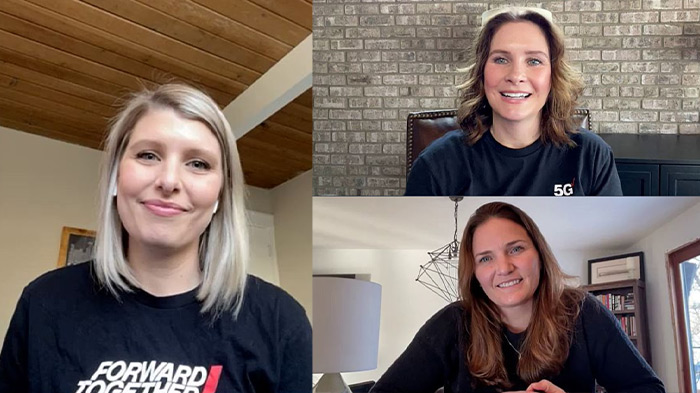 As we start Women's History Month, we're highlighting three inspiring, dynamic leaders in our Global Network and Technology (GN&T) organization whose unique career paths have inspired others to join our network team. Let's meet our #VerizonWomenInTech — Heidi, Kadie, and Marta!
Living her passion: Heidi Reiter.
Before she began deploying the latest technologies, Heidi Reiter crunched numbers as an actuarial analyst. At that point in her career, technology was booming and Heidi knew that she wanted in with an industry leader. Soon after, she made the courageous choice to pursue her ambitions with a technology career at Verizon.
"Get comfortable with being uncomfortable."
To prepare for her new role, Heidi had to learn the ins and outs of engineering — a field in which she had no prior training. By stepping out of her comfort zone, she rose to the challenge and successfully changed career paths.
"I've spent my career at Verizon moving to new teams outside of my comfort zone to grow my business acumen and for the challenge," Heidi shared. "Ultimately, I wanted to be in a role where I could impact the customer directly while supporting my community. What better way to do this than building the network?"
Today, she leads the team that designs and optimizes our 4G and 5G networks as Verizon's Director of System Performance for the Ohio, Western PA and WV areas.