Students' mental health takes hard hit amid pandemic – The Depaulia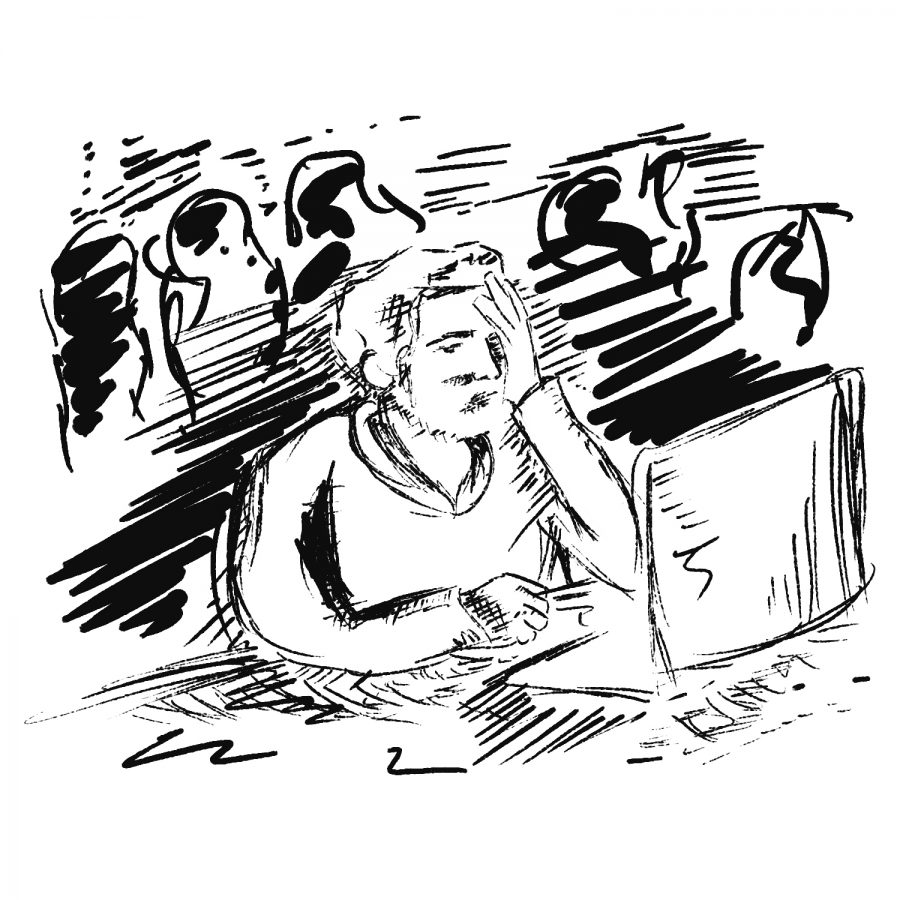 For many adults, the pandemic threw a wrench into their workdays and kickstarted a nationwide social justice movement that captured the attention of the world during the summer.
For young kids and teens, the coronavirus swept in and disrupted the ability to go to school and see friends on a daily basis, a large part of what a kid's life revolves around.
For those in college, these two realities converged and presented a particularly difficult situation for the millions of students across the country.
Minding the gap between the challenges that come with pandemic schooling and the very real political, social and civil upheaval taking place in almost every other facet of American life is an immense burden. All of these factors combined in the past year created a uniquely toxic mental health landscape for young adults to traverse, many for the first time.
"Students are experiencing feelings of isolation, lack of connection to friends and/or family, increased stress around finances, loss of jobs, the impact of the illness on themselves and/or friends or family members, the impact of the social unrest that has been highlighted even more through the pandemic," said Shannon Suffeletto, director of Health Promotion & Wellness and interim director of DePaul's University Counseling Services (UCS). "All of this is in addition to students transitioning to almost solely online education for this past year is a lot to manage. Each student is having their own lived experiences and some students will need more support than others."
In a country that at once has one of the highest rates of mental illness and one of the worst records for mental health-related outcomes, the pandemic has only exacerbated a burgeoning crisis.
According to one recently released study, 4 in 10 adults have experienced some form of anxiety or depression throughout the pandemic, up from 1 in 10 in the first six months of 2019.
"My mental health for the past year has definitely been like the highest of highs and the lowest of lows," said Sadie Mae Fisher, a junior studying journalism and media and cinema studies.
Like many DePaul students when the pandemic fully took hold last March, Fisher returned to her hometown to quarantine with her family. And while having a support system helped her mental health, it was impossible to ignore the factors that were outside of her control.
"The first quarter that was online was super rough on my mental health becuase there was so much unknown it almost felt stupid to be doing homework," she said. "I was so worried about everything else going on and because it was such a transition from life in Chicago going to class everyday to being in my hometown in a small house having to do everything online, it really flipped a switch on my mental health."
Importantly, the mental health challenges that have arisen in the past year manifested themselves in different ways for different people.
A July 2020 poll indicated that Americans are experiencing more challenges that are directly related to stress and worry caused by the coronavirus such as difficulty sleeping (36%) or eating (32%), increases in alcohol consumption or substance use (12%), and worsening chronic conditions (12%).
For many college students, this all translated into an overall inability to concentrate, especially on their newly online courses.
President A. Gabriel Esteban acknowledged the increased challenges facing students in his annual State of the University address last October. Esteban referred to a then-recent survey indicating that mental health was among the chief concerns of the student body.
As a direct response to these challenges, he said, the university introduced the Now We Must campaign in which $60 million is allocated for student resources, including mental health support. In addition, UCS has expanded the services they offer, including tele-mental health services and connection to resources and adding more outreach/telereach (educational opportunities) than ever before on the current trends in mental health, Suffoletto said.
With vaccinations ticking up and life slowly returning to semi-normalcy, the day-to-day mental health impacts of the pandemic may wane but the long-term implications are still unknown.
According to a new study from the Association of Psychological Science, much of the mental illness seen throughout the pandemic including depression, anxiety, stress and trouble sleeping weaken the body's immune system and therefore potentially lessen the efficacy of the Covid-19 vaccines. Notably, the impact on vaccine efficacy can be lessened with traditionally healthful activities like exercise and getting more sleep.
On the other hand, for many, the vaccine represents the light at the end of the tunnel and has its own positive mental health impacts, however psychological in nature they may be.