Son of a Gun and many more featured on this week's EQXposure – NYSMusic
Each Sunday evening from 7-9pm you'll find EQXposure on WEQX, featuring two hours of local music from up and coming artists. Tune into WEQX.com this Sunday night to hear the latest EP from Albany's Son of a Gun and many more!
WEQX has long been the preeminent independent station in the Capital Region of New York, broadcasting from Southern VT to an ever-expanding listening audience. NYS Music brings you a preview of artists to discover each week, just a taste of the talent waiting to be discovered by fans like you.
Son of a Gun – "Call of Days Past," "Wind of Change," and more!
In Fall 2018 Ben Sokol (vocals/guitar), Tyler Treacy (bass) and Rob Piccola (drums) started jamming through a mutual friend who worked at a music store. Rob had a place to jam and Ben and Tyler had been playing together in another band that had gone through some lineup changes. It was time for something new. It was clear pretty quickly that the chemistry was good. Work began immediately on some songs Ben had written and as Tyler and Rob contributed their pieces to them an overall sound took shape. From there, Son of a Gun was born.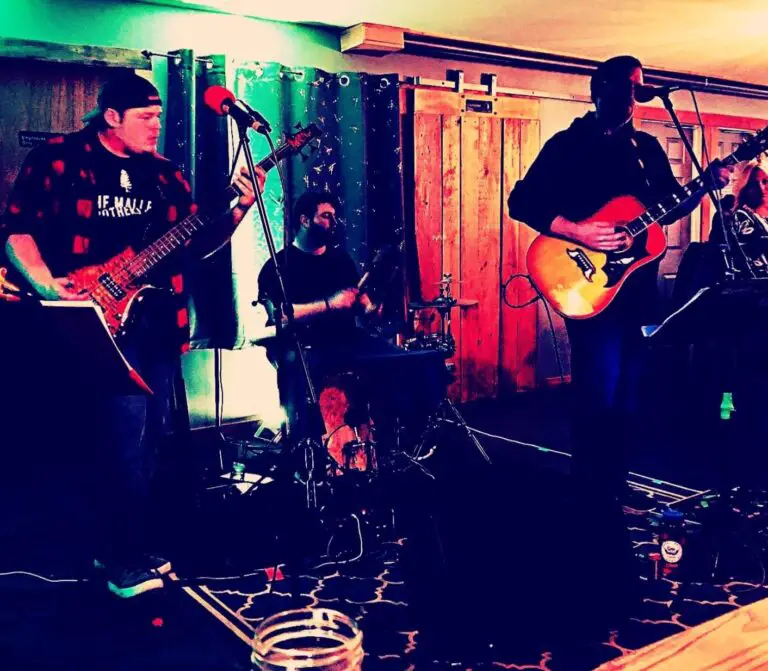 Ben would often (and still does) record rudimentary versions of his original songs with the basic structures and lyrics on an acoustic guitar, and Tyler and Rob would come up with parts. Those parts would almost always get tossed at the next rehearsal, the band preferring the material they would come up with on the fly when improvising off each other.
The songs still stay between the lines of the basic structure that was written, but they end up with a more custom paint job, and that can be true at live shows too. They wouldn't consider themselves a jam band, but the hunt for new sonic territory is always there, and each show has moments of spontaneity. The band started to make the rounds locally, and sold out their first show at Albany's Jupiter Hall. It was a kickoff to winning over audiences all over Upstate New York.
Crowds overwhelmingly responded positively wherever the band played, and their connection with the original songs was especially apparent, Lyrically the songs deal with subject matter that sometimes comes from Ben's personal life, but other times the narrator of the song may be a character. Regardless, Ben doesn't mince words. Whether he's writing about something he's been through, something he's seen from others, or something else entirely, if you listen to the songs, you're going to know how he feels about it.
The simple beauty that makes it work is that you've felt like that too. The band self-recorded their eponymous debut album at Rob's studio (Sundog Sound) in Voorheesville, NY, and released it in January 2020, just in time to begin cancelling touring opportunities that had begun to materialize. The band did what the band does, and hit the rehearsal room again with a new batch of songs. As of this writing an EP has been recorded and the guys are working to get it mixed, mastered, and digitally released in the early part of 2021. The plan is to get back to torching stages as soon as possible, hopefully to support the EP that's coming your way!