Signify Adds New VPs; Complia Health Builds Out C-Suite – Home Health Care News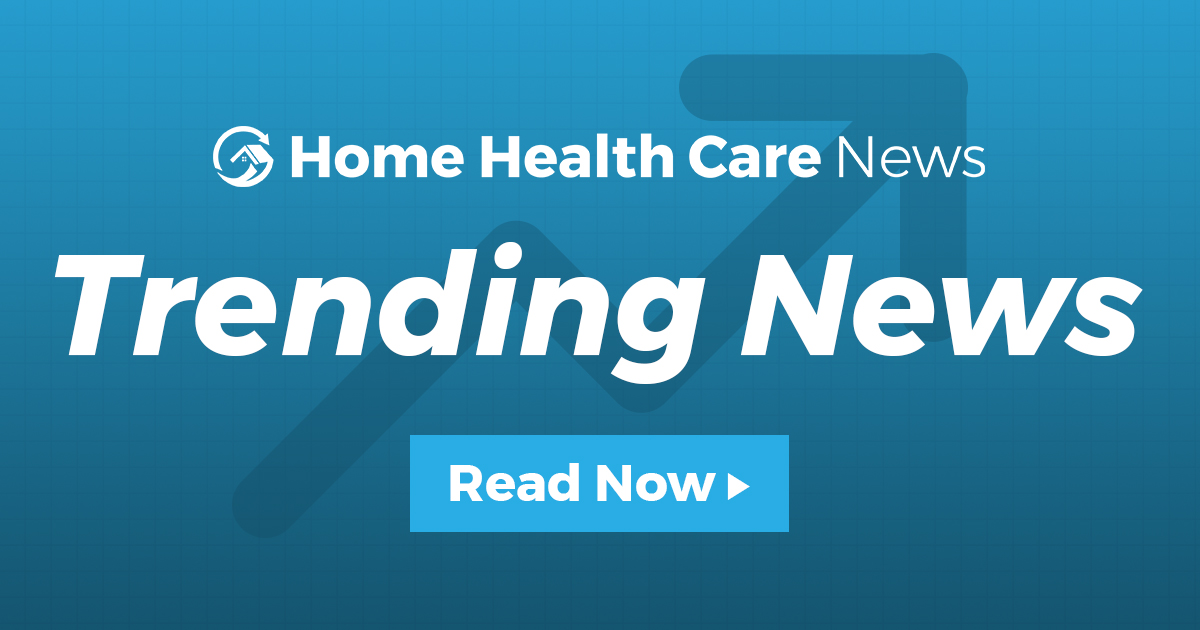 Signify Health appoints two VPs
Signify Health (NYSE: SGFY) has appointed Tracey Scraba as senior vice president and deputy general counsel. Additionally, it has hired Lisa Wagamon as senior vice president of network development.
Dallas-based Signify is a New Mountain Capital portfolio company. It recently went public,posting a market capitalization of $7.12 billion in its stock market debut.
The company works with both health plans and health systems to support value-based payment in care plans. It does so by leveraging data and using its network of 9,000 provider partners in the U.S.
"We are delighted to welcome Tracey and Lisa to Signify Health," Signify Health CEO Kyle Armbrester said in a press release. "Their expertise and leadership will help us continue to build our value-based care platform that is transforming how care is delivered and paid for so that people can have more healthy, happy days at home."
Scraba will oversee legal support for Signify's home and community services segment. She previously served as the chief privacy officer for CVS Health (NYSE: CVS). In her new role, she will also have oversight of privacy function for Signify.
On Wagamon's end, she is responsible for overall strategy for Signify Health's network of more than 9,000 mobile doctors and nurses, 3,000 healthcare providers and facilities in value-based arrangements and hundreds of community-based organizations in the U.S.
"Central to our work is expanding and evolving our clinical and social care provider networks while upholding our commitment to maintaining data integrity and privacy within an ever-changing, rapidly evolving environment, and Tracey and Lisa will play key roles in advancing these efforts," Armbrester said.
Complia Health adds to its leadership team
Complia Health, a home health and hospice technology solutions provider, has announced that Paul Minton will take over as senior VP of product management, while also naming Bryan Koehler CFO and COO.
Additionally, the Illinois-based company announced that Casey Schirk will take over as chief client officer.
The three additions "underscore the company's commitment to delivering higher caregiver and consumer satisfaction to their clients," according to a press release.
"At Complia Health we shine through the reflected light of our clients' success," Rich Berner, the CEO of Complia Health, said in the release. "Casey is passionate about improving healthcare, and he brings a long track record of successfully working collaboratively with clients to improve outcomes and clinician experience, while driving down cost."
Complia Health aims to provide solutions for agencies that simplify clinical, financial and back-end operations.
The addition of Minton and Koehler come as health care continues to shift more toward in-home care, according to the company.
"As we continue to lead our clients through the next phase of disruption in home health care and hospice, we need industry experts passionate about helping our clients improve the healthcare experience for their clinicians and consumers," Berner said. "[Minton's] clinical experience as a nurse and track record of driving industry leading innovations, combined with [Koehler's] financial acumen, will help build on the team's delivery of positive outcomes for our clients."
Dina names new chief growth officer
Chicago-based Dina, an AI-powered care-at-home platform, has announced that Robert Maluso has been named the chief growth officer.
Dina aims to help professional and family caregivers collect data from the home, using AI to recommend evidence-based, non-medical interventions. The company's home care network currently spans 25 states, with Bayada Home Health Care and BrightStar Care among its major clients.
Most recently, Maluso served as the SVP of business development and marketing at WoundTech, which is a tech-enabled wound management services company.
"Bob's deep experience working with health plans will help us expand our role as convenors of home-based services and continue to bridge the gap between payers and providers," Dina CEO Ashish V. Shah said in a press release. "His leadership will be instrumental to our growth in several key market segments: Medicare Advantage, Managed Medicaid, and risk-bearing provider organizations. We are delighted that he is joining us in our mission to support more people in their homes and communities."
In January, the company announced that it has raised $7 million in Series A funding, which brought its fundraising total to over $12 million.
HCR seeks new CEO
New York-based HCR Home Care announced that it is seeking a new CEO.
Louise Woerner, the current chairwoman and CEO, is stepping down. She will remain on the board, however, and keep her CEO title until a successor is appointed. Woerner founded the company in 1978 and has been at the helm ever since.
HCR Home Care provides home health, palliative and personal care services to residents in the western part of New York state.