Seattle University Joins Forces with Local Sports Teams to Tackle Diversity in Sports and Entertainment Industry – Seahawks.com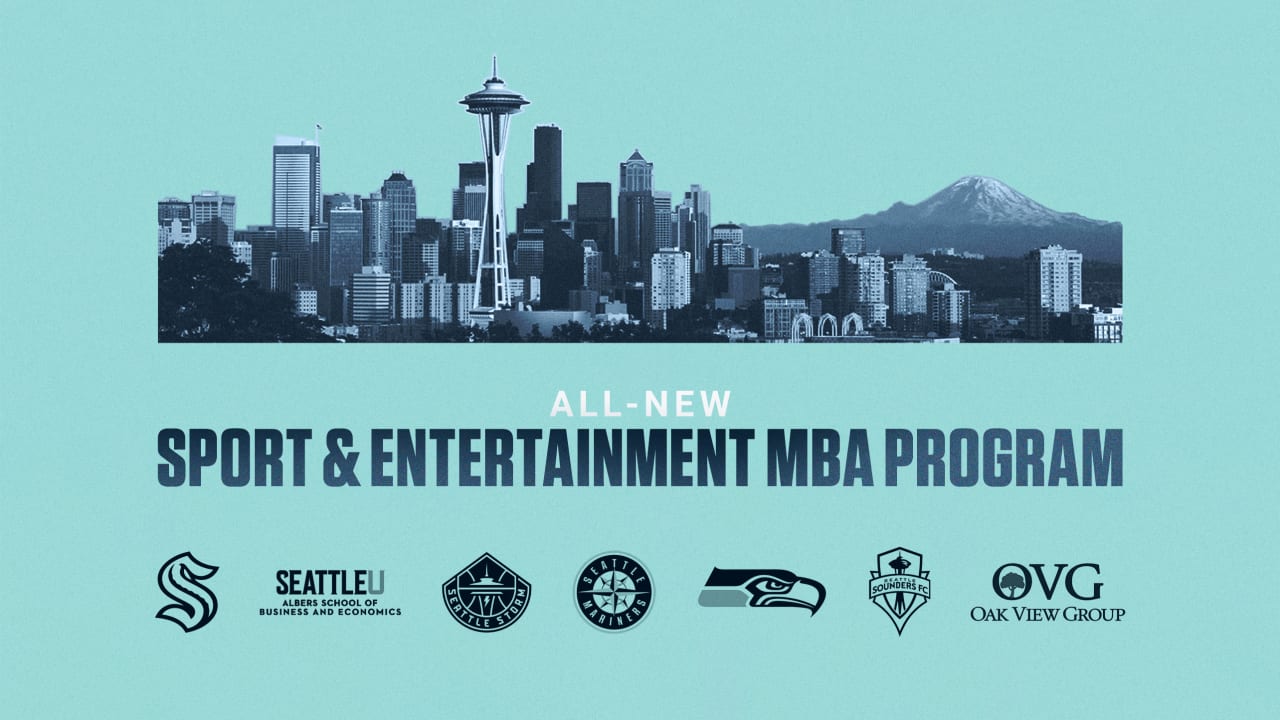 SEATTLE – MARCH 4, 2021 — Seattle University's (SU) Albers School of Business and Economics today announced the launch of its newest graduate program, an MBA in Sports and Entertainment Management (MBA SEM) with a focus on diversifying leadership in the industry.
In a ground-breaking move, seven Seattle sports and entertainment companies will partner with the university to advise on the curriculum and offer fellowships to students. Founding partners, the Seattle Kraken and Seattle Mariners, have joined forces with the Seattle Storm, Seattle Sounders FC, Seattle Seahawks, Oak View Group and Climate Pledge Arena to provide fellowships for students and job opportunities upon completion of the program.
A commitment to diversity, equity, and inclusion (DEI) is one of the hallmarks of MBA SEM, making it the first program of its kind to build on DEI as a core philosophy. It is an offering consistent with the Albers School's 70+ year legacy of championing business as an agent of positive social change. The curriculum will focus on:
Venue management and operation.
Venue sustainability for sports organizations and music/entertainment tours.
Diversity, equity and inclusion (DEI) and anti-racism in sports, entertainment in sports and venue management.
"We've designed a sports MBA with an authentic experiential immersion curriculum, where students benefit from real-world projects, and close contact with various levels of organizational leadership," said MBA SEM program director Maylon Hanold. "We will equip our students with the leadership skills and business acumen sought after by employers and prepare them for the workplace by creating a highly diverse and inclusive community."
In addition, there will be DEI professional development opportunities for faculty members and the creation of a new, BIPOC led advisory group including students, faculty, and team partners. Consistent with its educational mission, the university is committed to promoting a diverse student body and will be awarding scholarships to address financial need, to break down stereotypes in the industry and to create access to this unique program.
"Our Seattle teams share the goal of addressing historic inequities and creating opportunities in sport and entertainment leadership," said Fred Rivera, Executive Vice President and General Counsel, Seattle Mariners. "This program aligns with the Mariners recently announced racial equity programs and initiatives. We are excited about the opportunity to partner with the Kraken as well as Seattle University on this long-term program to make progress breaking down barriers for entry into the sports industry."
"We know that BIPOC and female leadership is lacking in our industry and with this program we have an exceptional opportunity to address this and instigate change," said Tod Leiweke, CEO of Seattle Kraken. "It is unprecedented to see so many organizations come together around one cause and we look forward to welcoming the inaugural class and seeing this program grow into a model around the world."