Searchlight Capital Lands Majority Stake in Care Advantage – Home Health Care News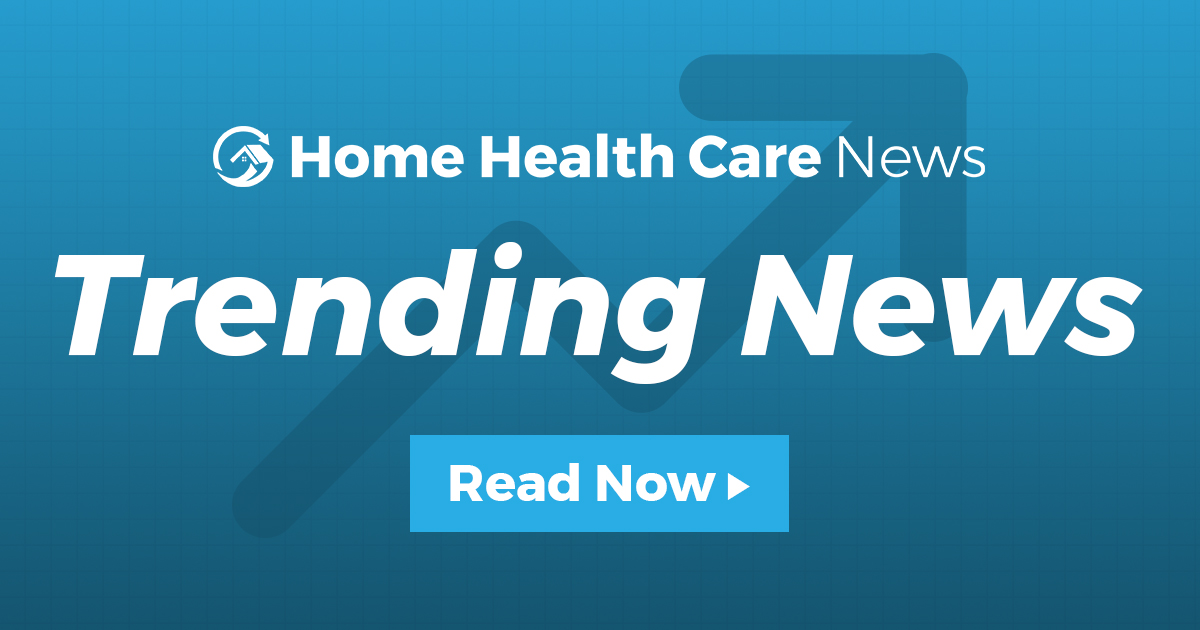 Funds advised by Searchlight Capital Partners have reached an agreement to acquire a majority stake in Care Advantage, one of the largest in-home care companies in the Mid-Atlantic region.
Terms of the transaction were not disclosed.
Founded over three decades ago, Care Advantage offers a range of in-home care services to patients across Virginia, Maryland, Washington, D.C., and Delaware. The Richmond, Virginia-based company cared for roughly 12,000 patients in 2020.
"Care Advantage is essential to the health of its communities and the broader health care ecosystem," Eric Zinterhofer, a founding partner at Searchlight, said in a statement. "Its caregivers are special individuals who serve the senior population and enable the paradigm shift from 'sick care' to 'health care.'"
With offices in New York, London and Toronto, Searchlight is a global private investment firm with over $8 billion in assets under management. Spanish-language media company Univision is among its current investments, as is British boots designer Hunter Boot and Mitel, a global provider of voice and unified communications services.
The PE firm's majority stake in Care Advantage will be its first for a health care provider.
"Health care was something they wanted to take more of a bold step into," Care Advantage CEO Tim Hanold told Home Health Care News. "They get it. They understand the importance of home care and the broader health care ecosystem."
Searchlight is acquiring Care Advantage from BelHealth Investment Partners. The health care-focused investment firm has been the home care provider's main PE backer since January 2017, helping Hanold and his team execute at least a dozen acquisitions during that time.
"We had a great run with BelHealth," Hanold said.
Care Advantage considers itself a "house of brands" that operates under a number of different names throughout its local markets. As of March, the provider had nearly 40 total locations across its geographic footprint.
While Care Advantage completed a number of transactions in 2018 and 2019, it mostly paused M&A activity last year due to the COVD-19 pandemic and other factors. The provider plans to restart its growth engine again following the new investment from Searchlight, both "in its own backyard" and in other strategic markets, Hanold suggested.
Searchlight closed a $3.4 billion fund last November, its third raised since being founded in 2010.
"They've been doing their research on health care and home care for well over a year," Hanold noted. "They have a very healthy balance sheet that will help us grow organically and through acquisitions."
Searchlight was advised by Latham & Watkins and Edgemont Partners. Care Advantage was advised by Moomjian Waite & Coleman, Norton Rose Fulbright and Cantor Fitzgerald & Co.
"We are excited to partner with Tim and the leadership team to grow the business and support its acquisitive growth strategy," Phil Bacal, managing director at Searchlight, said. "We are confident that Care Advantage is well positioned to benefit from strong organic growth in the sector over the long term. The senior population increasingly needs lower-cost caregiving alternatives that allow them to age comfortably in their own homes."
Tuesday's news continues the trend of private equity investment in home-based care.
On its end, Care Advantage had received a lot of M&A interest in the past 12 months, partly due to its innovative, value-based care approach to working with its payer partners. There were plenty of interesting opportunities, but ultimately the timing wasn't right until now, Hanold explained.
Much of that interest was driven by potential PE buyers, but Care Advantage additionally received the attention of more strategic-type buyers. Buyers of all shapes and sizes have set their sights on home care, recognizing the increasingly important role providers' are playing throughout the continuum of care.
"It was a healthy blend," Hanold said.
The transaction is subject to receipt of customary regulatory approvals and is expected to close later this year.
"This will definitely be an accelerator for us," Hanold said. "In 2020, a lot of companies kind of hit the [dealmaking] 'pause button' a little bit. But we were still very actively building our M&A pipeline, so we have a very actionable pipeline that we're going to be able to really move swiftly on here in 2021 and beyond."