Scott Brandt among "white lab coat" artists hoping fashion can fight cancer – St. Louis Jewish Light
You still have time to view and bid on unique art created by some of St. Louis' most talented fashion designers and artists. The "Fashion Fights Cancer" began earlier this month and runs through October 20.
Each artist was tasked with taking traditional white lab coats and turning them into works of art to support the Siteman Cancer Center. Each work of art is wearable or suitable for framing and can be yours if you are the highest bidder. Starting bid of $500. See all the coats online.
One of the artists participating in the show is Jewish artist and local business owner Scott Brandt. Brandt owns Moto Exotica in Fenton, and also has a master's degree in fine art. He recently made the following post on Facebook, showing off his work, and the others in the show.
Earlier in his life, Brandt gave serious consideration to being a full-time artist. He lived in Paris for eight months and in Florence, Italy, for six months.
On the show's webpage, Brandt discusses his inspiration for his work.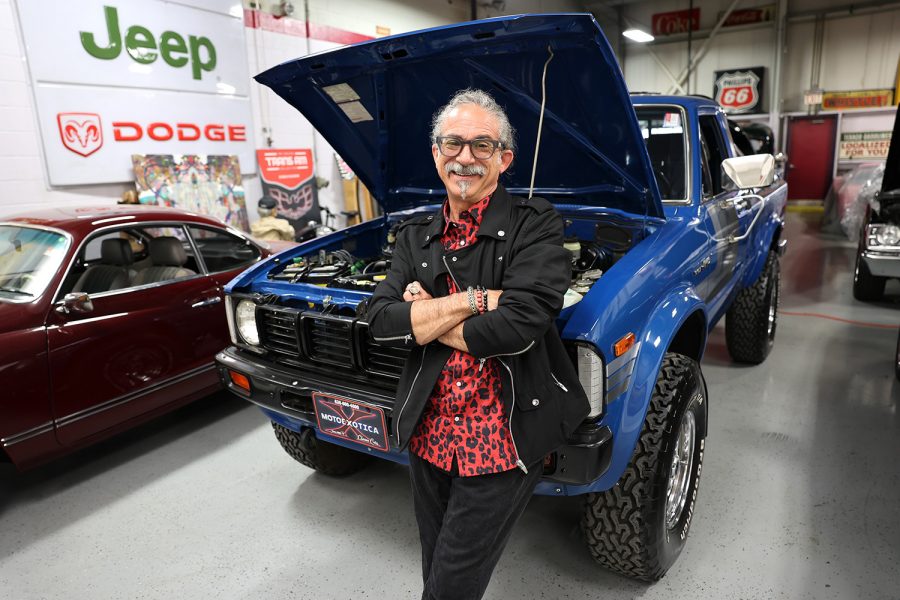 "All too often the sight of a lab coat brings fear to the patient — fear of what the doctor is going to say or do; fear of bad, terrible news; stress about whether I have to go to the hospital; or do I have to stay longer or am I going to get to go home soon. I want this coat to bring a smile to the face of the patient whether it is a child or adult, male or female. I want it to take some of the stress away and alleviate some of the fear. I want it to help patients stay positive so they can concentrate on fighting cancer and be able to do the fun things they want to do or have done before. This coat will remind them there is hope."
If you would like to bid on a lab coat, please visit The Vault Luxury Resale shop during business hours. If you are unable to visit The Vault in person, please contact the Siteman Cancer Center Advancement Office at 314.935.7670 and leave a message with your name, contact information, lab coat number, and bid you want to place. A representative from the Siteman Advancement Office will return your call to confirm your bid.