NY braces for tougher water contaminant rules | Top Stories | nny360.com – NNY360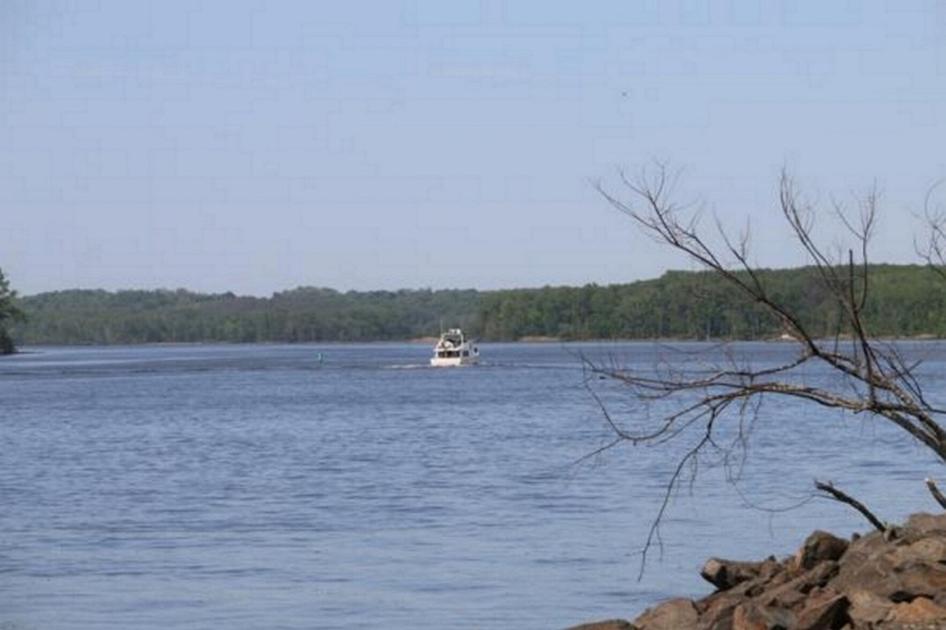 The state extended its public review period as agencies weigh new guidelines to regulate multiple contaminants in New York waters.
The state Department of Environmental Conservation released new guidance Oct. 5 to regulate perfluorooctanoic acid, or PFOA; perfluorooctanesulfonic acid, or PFOS; and 1,4-dioxane to continue protecting public health with increased monitoring of emerging contaminants to ensure New Yorkers have access to clean drinking water.
The department extended its public comment and review period of the three draft guidance documents one month, officials said Friday. The review period was originally set to end Nov. 5.
"DEC established the new guidance values in three draft Technical and Operational Guidance Series documents for public review and comment," according to a statement from the DEC on Friday. "DEC has extended the comment period to Dec. 6, 2021, and will review all of the comments when received. The new guidance values support the state's ongoing efforts to safeguard public health, prevent exposure to emerging contaminants, and ensure New Yorkers have access to clean drinking water."
The state Health Department will decide to officially adopt or reject the new guidance to regulate drinking water shortly after the public comment period ends.
Department officials did not respond to questions Friday about the reason for extending the public comment period, the number of submissions received on the draft regulations or the reasons people support or are against the proposals.
State officials adopted one of the nation's lowest maximum contaminant levels for PFOA and PFOS in drinking water at 10 parts per trillion in July 2020, according to the DEC.
The maximum contaminant levels are enforced by the state Drinking Water Quality Council. The DEC's new guidelines will provide additional protection of ambient waters used as a source of drinking water and help protect aquatic life, according to dec.ny.gov.
PFOA and PFOS are part of a larger group of chemicals called PFAS — per-and polyfluoroalkyl substances that don't break down in the environment.
York Analytical Laboratories, with corporate headquarters in Nyack, has the state's largest PFAS testing laboratory. The lab was funded by a START-UP NY grant five years ago.
The lab has been inundated with calls from across the globe, with increasing interest as the state prepares to adopt additional regulations to curb the emerging contaminants and preserve clean drinking water for New Yorkers.
Bottled water will also be required to be regulated.
"I've been getting calls from companies all over the place," York Analytical Laboratories President Michael Beckerich said Friday. "Now that we're getting through COVID, people are coming back to the idea of 'What's really in our water system?'"
"I don't know what the timeframe is on this specific approval, but the whole industry is sprinting toward being ready," he added.
The lab performs tests on all types of water bodies, including surface pond water, well water, municipal and ground water, Beckerich said.
A PFAS analysis test costs roughly $500.
"At the end of the day, what's important is that they're being regulated and in order for people to get permits or to move material or to pass inspections, they're going to have to provide analytical regarding PFAS testing and in the drinking water space," said Beckerich, who is slated to speak to a few thousand real estate agents about the emerging industry.
"Every day, the number of homeowners and local restaurants, country clubs and businesses that call us is doubling, really, since the last six months."
New York homeowners have started to test their drinking water for PFAS, PFOS and other contaminants with increasing frequency. Drinking water tests that consumers can purchase at home improvement retailer stores or online won't cut it.
"This type of testing is more complex than people think," Beckerich said. "If you're going to invest in a filtration system, you have to have all the data you need."
"We're seeing plumbing companies and water treatment companies adding whole new divisions (to) put these in homes for people," he said. "… the science is there and the regulations are catching up fast."
"New York has been at the forefront of taking actions to reduce human and environmental exposure to emerging contaminants like PFOA, PFOS, and 1,4-Dioxane," DEC Commissioner Basil Seggos said in a statement when the proposed regulations were released in October. "DEC is bolstering the strict levels adopted by the Department of Health to protect our drinking water by issuing guidance values for PFOA, PFOS, and 1,4-Dioxane for ground and surface waters. These guidance values will protect the health of our communities and the environment by helping to prevent these emerging contaminants from entering our drinking water supplies."
Send written comments to: NYSDEC, 625 Broadway, Fourth Floor, Albany, NY 12233-3500, ATTN: Michelle Tompkins. Email comments to: AWQVinformation@dec.ny.gov.
Comments must be submitted no later than 5 p.m. Dec. 6.