Misogyny in the entertainment industry (FlipSide) | Flipside Opinion | wvgazettemail.com – Charleston Gazette-Mail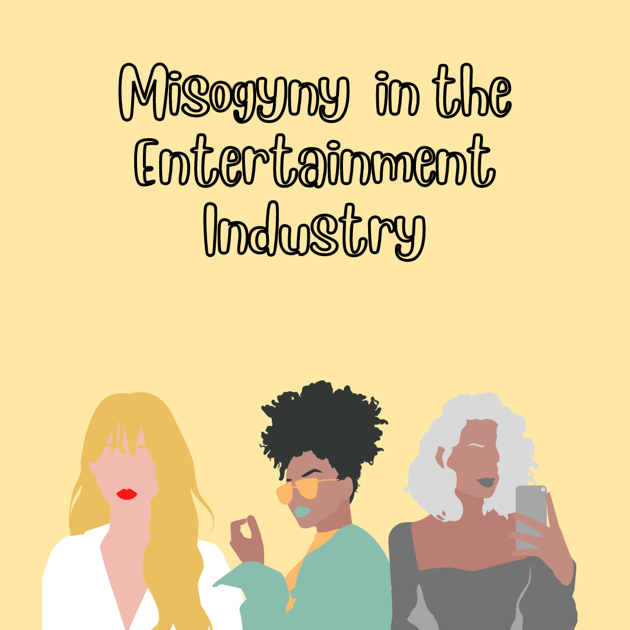 What is misogyny in the entertainment industry? Misogyny is defined as a fixed prejudice toward women, and there are plenty of examples of misogyny in the entertainment industry. From women's song lyrics to award show attire, there is always something the media can critique.
Taylor Swift is shamed for "dating too much," while Leo DiCaprio is praised for it. Olivia Rodrigo "only writes songs about her exes," but most male artists do the same. Scarlett Johanson ("Black Widow") is questioned on her "form-fitting" costume, yet Jeremy Renner ("Hawkeye") is questioned on his training and stunts.
In TV shows, movies, music videos and on magazine covers, women are constantly oversexulized and objectified. Fans of "Space Jam" (1996) were outraged by the new changes to Lola Bunny's (an anthropomorphic female rabbit) appearance in "Space Jam: A New Legacy" (2021). The cause of fans' upset was Lola's "lack of sex appeal." The film's director, Malcolm D. and Lola's new voice actress, Zendaya, addressed the backlash through the following statement: "I had no idea that people would be that up in arms about a bunny not having boobs. Listen, I understand people don't want things to change, but I think we needed some evolution with her, not by objectifying her but by making her strong and still feminine. And, yes, we had all these other women who were like, 'Oh, you can't be strong and have big boobs?!' Sure you can, but we're talking about a cartoon bunny not women!"
In other movies/TV shows, superheroines are often presented in catsuits or short skirts. Many music videos and social media trends incorporate the "Japanese school girl" image for sex appeal too.
While Hollywood is (finally) starting to understand the audience is sick of seeing stereotypical roles in film, there are plenty of roles that seem harder to do away with. One of the most common roles we see is a "Hooker With a Heart of Gold" — the easy-going female sex worker with a big heart and the love interest for the main male character.
A few other stereotypical roles include "The Psycho Ex-Girlfriend" (Glenn Close in "Fatal Attraction"), "The Awkward Virgin" (Drew Barrymore in "Never Been Kissed"), and "Manic Pixie Dream Girl" (Zoey Deschanel in "500 Days of Summer"). These tropes show young girls that they are only sexual objects and that leadership is for men. Women deserve better representation and female empowerment.
We see misogyny everywhere. Women face prejudice in the music industry, in the education system, in law enforcement, etc. A common misconception about the term misogyny is that it implies "all men hate all women," but it's not so straight forward. Misogyny is a historical patriarchy, and dismantling it starts with showing girls they're more than a male's love interest.