Local artists featured at Huntington event | Features/Entertainment – Huntington Herald Dispatch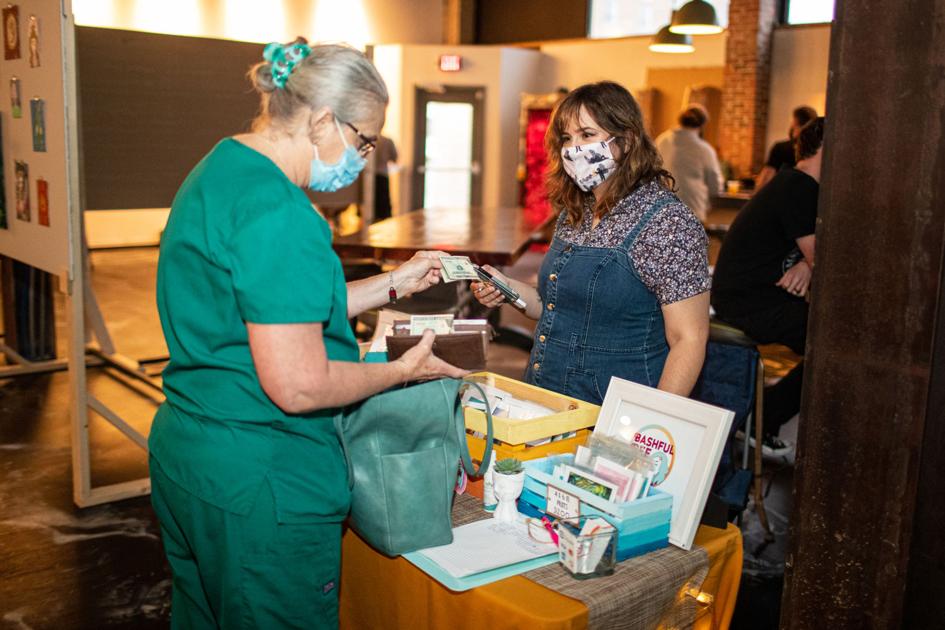 Held at The Loud venue in Huntington, the Art on the Edge event featured a variety of paintings and other types of artwork. Musical performances by Shelby Lore, DJ Drunkle and Zoroger also took place.
HMAF events continue through Saturday, Sept. 4, when 25 local, regional and national acts will perform at the Ritter Park Amphitheater as part of the main event. On Wednesday, Sept. 1, the HMAF Comedy Night and Variety Show will take place at 6 p.m. at Black Sheep Burrito and Brews, 279 9th St., where all ages are welcome. Tickets are $20 and $25.