It's a busy week of sports ahead | Columns/Blogs | messagemedia.co – Aitkin Independent Age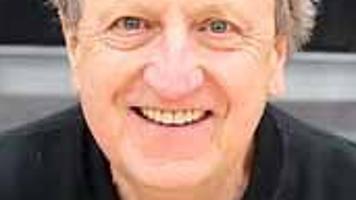 Well folks, it was a big win for the Minnesota Gophers this past Saturday, as the Gophers traveled to Colorado and shut out the hosts 30-0.
The win was their 21st straight against non-conference opponents and gives them a 2-1 record going into this week's game against Bowling Green. The loss of Mohamed Ibrahim early in the season stung the Gophers, but the emergence of Treyson Potts has really given them a boost in the running game.
The defense has done a good job, especially against the Buffaloes last week. Their pass rush has been good and their run defense has done the job. Look for them to be 3-1 after playing the Falcons this week.
The Gobbler football team faces a struggling Proctor team on the road. The Rails have lost three straight and have amassed just 20 points in the three games while giving up 106.
You never take a team for granted but this opponent is a sitting duck for an Aitkin team that plays mad-dog defense and can put points up in a hurry.
The Gobblers were tested last week against Two Harbors but will be more than ready for the Rails on Friday.
Twins baseball '21 comes to an end in the next week and not soon enough for fans and probably players as well. This has been a season of mostly poor pitching albeit lots of young arms getting a chance but wasting some nice offensive efforts most of the time.
Losing Nelson Cruz and Jose Berrios to trades certainly didn't help fan morale and the team will have to do some positive things in the off-season to regain the confidence of fans.
Aitkin took a trip to Iowa last week and visited the legendary "Field of Dreams" site in Dyersville. It is a beautiful little town that boasts lots to see besides the field and the corn. It was a bucket list item for us and hopefully we can make it one of yours as well.