Interviews: Technology | Interviews | IPE – IPE.com – IPE.com
"New technology means flexibility and low cost"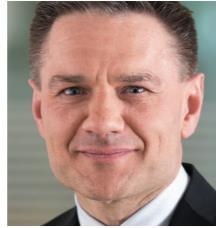 What are your priorities in relation to your own technology?
As a member-owned pension fund, PensionDanmark has a constant focus on keeping costs low, so the bulk of member contributions go to their pension savings. Here, first digitalisation and later robotisation have been among the major drivers ensuring that costs remained contained.
We now take it as a given that a modern pension fund is 100% digital and has a streamlined IT platform. We have no physical forms at PensionDanmark and that has been the case for a long time. However, for the past five to 10 years we have been adding a new layer of technology on top of our digital foundations.
We have robotised our customer service and associated operations, which has completely changed the pace of case processing. Software robots can collect and process data at quite another tempo and at the same time free up human resources to address the tasks where personal contact is vital.
This means we now have neither a back- nor middle-office connected to our customer service or cash flow activities. Hence, we can greatly reduce costs and the number of processes needed, which benefits our members through efficient case processing and speedy payouts.
Has the COVID-19 pandemic affected your operations?
Another great benefit of technological innovation is flexibility. When COVID-19 struck and Denmark, like so many other countries, went into lockdown, we at PensionDanmark could seamlessly continue our customer service operations – thanks to our technological set-up.
The only change was that our employees worked from home, otherwise our levels of service and security remained the same. Getting everything up and running took just a few hours and there was no additional cost, loss of quality or increased risk.
Since then, we have been able to quickly adjust our physical presence and degree of remote working to the recommendations of the authorities and the prevailing infection picture without members noticing any change. We can only describe this as a dream situation for a customer-centric company in the midst of a global pandemic.
Our COVID-19 experience unequivocally underlines why focusing on new technology has been an unconditional success for us and why we should continue further down this road.
Right now, we at PensionDanmark are preparing to upgrade our entire IT platform and become cloud-based. Combined with our deployment of best-in-class solutions and an efficient system core that can be rapidly retuned, we enjoy additional flexibility via a dynamic capacity concept that adjusts to user activity levels in our solutions and saves on costs during periods of reduced traffic flow.
To what extent is security a concern?
From an IT security perspective, the absence of any real capacity limit means we are less vulnerable to denial-of-service attacks. Moreover, electing to use a cloud platform means that instead of having to constantly purchase individual security solutions, we benefit from our system being placed with a supplier that invests massively in security, as this is a core competitive parameter for cloud providers.
This way we not only get better security solutions, but also a better overview that allows us to monitor and analyse incidents regardless of our geographical location, as we do not have to connect to a physical server. In addition, we not only benefit from our own experience in the security area, but also the experience of the provider's customer base, which encompasses companies from around the world, including from the financial sector.
Could you say more about the significance of your shift to cloud computing?
Our transition to cloud computing means we can sidestep that classic question: are the servers working? If the datacentre that runs our platform is hit by a local power outage, for example, operations can be transferred within seconds to a server in a completely different country thousands of kilometres away. Hence, we eliminate a number of potential sources of breakdowns that could disrupt our operations.
We are about to take a giant step with our transition to a cloud-based system, but it will not be the last. Technology develops in one direction only – and the pension industry has to follow. At least, that is what we have planned to do at PensionDanmark.
"Our data is a precious possession"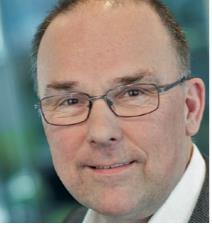 What do you see as the role of IT in your overall business?
Information technology contributes to our strategy as a pension fund. Reliable data is the foundation for good pension administration, asset management and service provision. Consequently, our data is a precious possession. It must not only be correct and complete, but also well protected (against cyber criminals) while, at the same time, being accessible and useful to our clients. We would like our participants and employers to be able to arrange their pension affairs 24/7.
Are there any particular technologies you would highlight?
Pension funds are following the trend started by banks and insurers – rapid service, a high level of STP (straight through processing), numerous digital applications, good insight into and overview of products and services.
What expectations do your participants have in relation to IT-related tools?
Participants would like to have insight into the pensions that they have accrued with us and know what else has been arranged for their retirement and for their partners. They want to know if what they have set aside is sufficient to meet the requirements of the life they have in mind. Supporting them is one of our most important objectives as a pension fund. Digital tools help us to achieve this objective."
To what extent do you outsource your technology?
Our expectation is that we will increasingly use more expertise from outside the organisation and form a community with our suppliers.
How are we going to do that? Preferably, we will work with strategic partners to fulfil our IT requirements. That makes it easier to share knowledge, to innovate and to make use of our partners' expertise in areas such as data security. We also want to work as much as possible in the cloud, because this makes co-operation easier. If you look at areas in which we would like to innovate, the focus lies primarily on service to clients, product development and data analysis. Because we think that, in doing so, we can add value for our participants and the employers.
Economies of scale in our core administration can be achieved with other administrators through commoditised administration processes.
Administrative processes which add little value must be carried out as efficiently as possible and at the lowest possible costs. That is the thinking behind the takeover of InAdmin RiskCo, in which we are investing together with pension provider Achmea Pensioen Services.
In our future vision, this shared platform will develop into a utility, from which the basic processes can be made available to other parties in the pension sector, so that we, as a collective, can achieve economies of scale when executing commoditised administrative processes. That will enable us to focus on providing a service to our participants and employers which has its own look and feel. Protecting information, accountability and compliance requirements impose significant pressure on the costs, a great deal of this could be computerised.
What are the technological implications of this investment?
The transition to cooperation in chains imposes high requirements on the IT architecture and information security.
At Pensioenfonds PGB, we are transitioning from a classic IT organisation with our own IT infrastructure to an agile IT platform that works primarily in the cloud and with SaaS applications. The management of the basic infrastructure and office automation has been entirely outsourced. That provided enormous quality improvements, which proved very useful when COVID-19 broke out. Working from home and digital meetings could easily be arranged due to working in the cloud. However, data security is naturally a point worthy of attention. It is vital that we work on our employees' awareness. Last year, we carried out a comprehensive cyber security test to evaluate whether our data was sufficiently protected.
Due to the transition to a new pension system, individual insight into investments has become more important, digitalisation is consequently essential.
The COVID-19 pandemic has accelerated digitalisation. This more rapid digitalisation has proved useful. New technology will ensure that participants acquire more relevant information; information that focuses more on their personal situation.
In the Netherlands, we are moving to a new pension system in which participants accrue more individual pension capital. Investment results should, as a consequence, be more directly visible. That means that insight into capital is becoming more important, in the same way as support when offering investment choices. We have taken account of this when setting-up our data systems (both pension management and asset management). Digitalisation makes it easier for our participants to acquire customised information, for example via individual risk analysis (ALM). This is the future we envisage.
"Technology has transformed our business"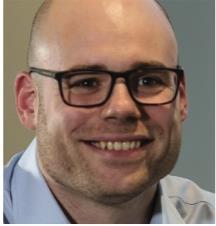 What kind of innovative information technologies do you employ, and in what ways, within your investment advisory activities – for example, machine learning, blockchain, innovative modelling techniques?
We developed our own proprietary software, ADA, as a platform to encapsulate all of our internal IP and to supercharge our own business and the services we can provide to our clients. It provides an intuitive and powerful asset-risk and liability-modelling system, as well as a platform for investment researchers and in-house teams at pension firms. It's a cloud-based platform that is developed in Amazon Web Services. It has a proprietary risk-modelling engine within the system and provides access to a platform that pulls together data from within our organisation and from third parties to drive insight and reporting.
How is technology shaping other areas of yourbusinesssuch as ALM, investment and operational due diligence, administration services or communications? Technology has transformed the way our business operates and the way our clients' businesses operate. Our consultancy services are now able to offer all clients access to the ADA platform, providing them with live data, including up-to-date valuation information for their schemes, as well as centralised access to all of their reporting information. This also allows them to review our manager research and any preferred list that we may have constructed for them, as well as having governance and audit tools at their disposal to help them run their internal processes as well as engage with third parties.
Internally, we also use the platform to track all of our engagement with fund managers, to gather data from third parties to carry out investment research and to provide reporting and management information to our clients and to our business.
To what extent has the COVID-19 emergency affected the way you use technology within your organisation and your relationships with clients?
The development of ADA stretches back to before COVID-19, so we were well placed to adjust our service proposition when the pandemic took hold in 2020. Because ADA is an online platform, we were able to move quickly to supporting remote trustee meetings and to being able to make decisions.
One of the biggest changes has been a desire from our clients to be more active in the management of their assets and their governance processes. Many schemes have moved away from a quarterly approach and instead are running more frequent or, indeed, ad hoc governance sessions. This trend accelerated during the market turbulence at the beginning of 2020.
By using our software, they are able to access up-to-date valuation and deficit information as of the day before, meaning that at any point they can go and review the situation of their pension scheme. Direct access to the system means they can review that information themselves or, indeed, they can do that with their consultant.
The risk model within the platform is identical to that used for our consultancy advice and for the delivery of our services. So this means that there is no need to slow down the decision-making process in order to report back to the office to clarify numbers.
Does cybersecurity represent a growing concern? If so, how are you addressing it?
Cyber security has always been an important item for us. We underwent ISO 27001 certification in 2019 to ensure that we had a world-recognised best-practice certification covering our information systems management and governance. Alongside this, we have a dedicated information security function and security principles are at the heart of our core software development for the ADA platform.
We also have external supports for penetration testing and security audits and we work with class-leading vendors to make sure that our security approach is robust.
We can also offer clients the ability to access enhanced security functionality such as single-sign-on and whitelisting of devices where they are concerned around the data held in the ADA platform and access to it.