Independent Retailer Month: Livingston County competition helps businesses achieve their dreams – The Livingston County News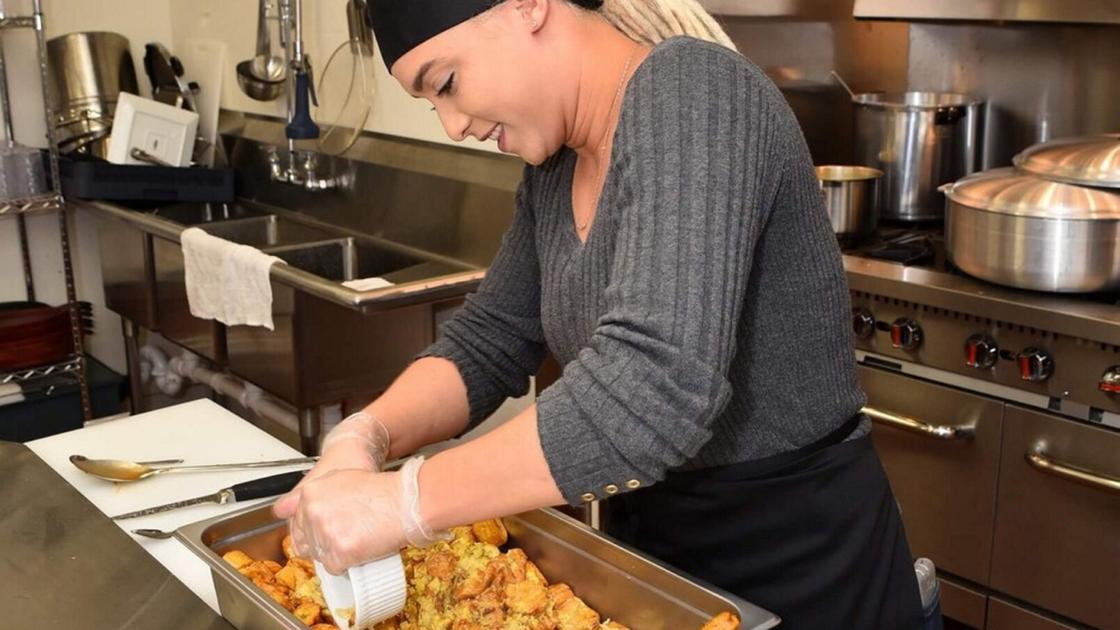 Livingston County Economic Development was set this week to reveal the winners of its second Dream-O-Vate business competition.
The contest has $300,000 in prizes available for up to 15 winners of the competition, which is designed to help entrepreneurs open a business or help existing small business owners innovate their business.
The prizes include training, funding, and essential resources and tools needed to successfully open a business.
"Starting a business is hard work – especially in today's economy. Through the Dream-O-Vate competition we hope to ease that transition into business for innovative entrepreneurs," Bill Bacon, Livingston County's director of economic development, said when the competition was launched in April. "In doing so, we're not only helping the winners, but also our existing businesses as we add to the critical mass in our communities."
Produced by Livingston County Economic Development, Dream-O-Vate is a retail business plan competition that encourages entrepreneurs to compete for the chance to open a storefront and earn a coveted business start-up package to turn their dream into reality.
The 2021 program saw 24 applicants. The winners were to be announced July 14 during the Board of Supervisors meeting. The meeting took place after this issue of The Livingston County News had been printed.
Nine winners were named in the 2019 program, which assisted businesses across five communities. The 2019 winners were:
Using the experience she gained working on her family's food truck in Puerto Rico, Melanie Alvarez Santiago opened a Caribbean Restaurant at 40 Main Street, Mount Morris, with co-owner Hector Ruiz. The Boriken Restaurant serves lunch and dinner in a tropical atmosphere designed to transport visitors to the delights of Puerto Rico.
Ruth Ann and Brian Lewis are the owners of Sweet Arts Bakery located at 95 Main Street in Geneseo. They transformed the business from a coffee shop that sells baked goods, to a bakery that sells coffee. Their offerings of cookies, scones, artisan breads, and signature cinnamon rolls are complemented with the addition of handmade candies and chocolates, a special order cake shop and expanded space for classes and small community meetings.
TrailOtter in Leicester sells outdoor safety gear and food, along with items to support visitors and campers to Letchworth State Park and beyond. Owners Bill Waterhouse and Sonni Olbert plan to offer hiking guide services, give seminars, and perform training exercises for indoor and outdoor skill building.
Owners Jon Belec and Jason Barcomb expanded a custom barbecue food truck and catering service into a brick-and-mortar restaurant at 1883 Rochester St., Lima. The family-friendly restaurant offers southern cuisine for dine-in or take-out along with an entertainment component in the form of a music hall.
Dublin Corners, Livingston County's first brewery, has more than tripled in size since brewery owners Heather and Justin Grant opened on their York Farm in 2016. The Dream-O-Vate prize allowed them to open the Dublin Corners Tap Room at 116 Main St., Geneseo, which provided a second location to offer their award-winning brews and also offer New York State wines and distill products.
Wendy's Pantry + Country Mouse Tea House
Wendy's Pantry, at 82-84 Main St., Mount Morris, is an old fashioned candy and high end food store with an emphasis on items produced in New York State. Owner Wendy Pospesel Allen plans to increase traffic through expanded and diversified inventory and marketing.
Alyssa Cope, owner of Honeygirl Gourmet, 61 Main St., Geneseo, is using her Dream-O-Vate prize to offer increased inventory offerings to boost in store sales while improved marketing and digital presence will assist with online sales.
Tracy Cope has been working alongside owner Ralph Parker to transform Livonia Inn, 17-19 Commercial St., Livonia, into a multipurpose venue housing two new businesses. Parker's Pub – a bar and restaurant offering craft cocktails, locally brewed beer, and unique food, and Commercial Café – a coffee shop serving healthy food and beverages along with a game room and inviting community space for all to gather.
Sunrise Bouldering is a rock climbing gym at 2 School St., Geneseo. The facility enables participants to climb up, down, or across artificial rock walls using proper climbing techniques to complete a set number of routes. To set himself apart from the competition, Jake Caplan also included a small café, retail space, and an atmosphere inspiring enough to be used as an event venue, encouraging a healthy mindset and inclusive community gathering for people of all ages.
Launched in February 2019, the Dream-O-Vate Business Competition focused on attracting and expanding unique businesses to the County with $200,000 in grants and technical assistance. In total 38 businesses applied to participate in the program and 29 businesses received training and assistance developing a business plan. Nine winners were announced in May 2019.