Implementing EMS technology to improve performance – EMS1.com
With the pandemic still raging, it's more important now than ever to have your finger on the pulse of everything happening in your system. And that means using new robust technology to its fullest capacity. Migrating to a new CAD, ePCR, analytics package or any number of new technologies isn't just about integrating software – it's understanding how it changes jobs, impacts culture and ultimately can improve operations, staff morale and patient care.
While private organizations are often nimble in adapting new technology, the fire service is becoming increasingly sophisticated in using data and analytics for deployment strategies and key performance indicators.
Using the highly regarded MedStar organization as one example, Matt Zavadsky, MS-HSA, EMT, immediate past president of NAEMT and MedStar's chief strategic integration officer, tackles these topics with Ken Simpson, COO for MedStar, and also gets insights from Raylon Bryan, a dispatch supervisor and Elizabeth Roden, a field provider and AAA Star of Life in 2017. They will discuss the following in a Pinnacle webinar, "Why any organization, private or public, needs to harness the latest technology to improve," on Tuesday, Jan. 19, at 1 p.m. CT: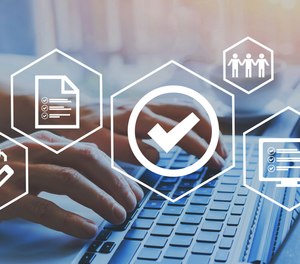 What is the latest technology out there?
When do you know it's time to upgrade?
How do you manage the change process?
What's it like for field providers and dispatchers who actually have to use the technology?
How do you get their buy-in?
"In today's environment, technology can make or break an organization. The right tech can improve performance, simplify workflows and help the agency demonstrate value. The wrong tech can lead to critical service failures, unhappy team members, and loss of essential functionality. This webinar will provide insights and perspectives from the end users and decision makers about how technology is used effectively in a high-performance EMS system," Zavadsky noted.
Join this webinar for a spirited conversation appropriate for leaders of all service models. Register today.
Presented by Fitch & Associates, this Pinnacle Webinar is sponsored by Logis Solutions with the assistance of VLI Tech, Inc., MP Cloud Technologies and Acid Remap LLC.
The Pinnacle Webinar Series is produced in cooperation with Pinnacle Media Partner EMS1. Ninth Brain is Fitch & Associates' Learning Partner and host of this webinar.
About the speakers

Matt Zavadsky is MedStar's chief strategic integration officer. He has helped lead the development and implementation of MedStar's MIH programs since 2009.
Ken Simpson has been MedStar's chief operations officer since 2017. Prior to joining MedStar, Ken led numerous high-performance EMS operations in Georgia, Tennessee and Alabama.
Raylon Bryant is a dispatch supervisor in MedStar's 911 communication center. Raylon originally joined MedStar in 2003 and was a field provider prior to joining the communications team.
Elizabeth Roden has been a MedStar field provider for 6 years and an AAA Star of Life in 2017.
Learn more about harnessing technology in EMS
Learn more about harnessing technology to improve performance and workflows with these resources:
Additional Pinnacle Webinar Series topics will be announced soon. Click here to be notified when each new Pinnacle Webinar topic is announced.