How LCS is Navigating the Pandemic with Technology – Senior Housing News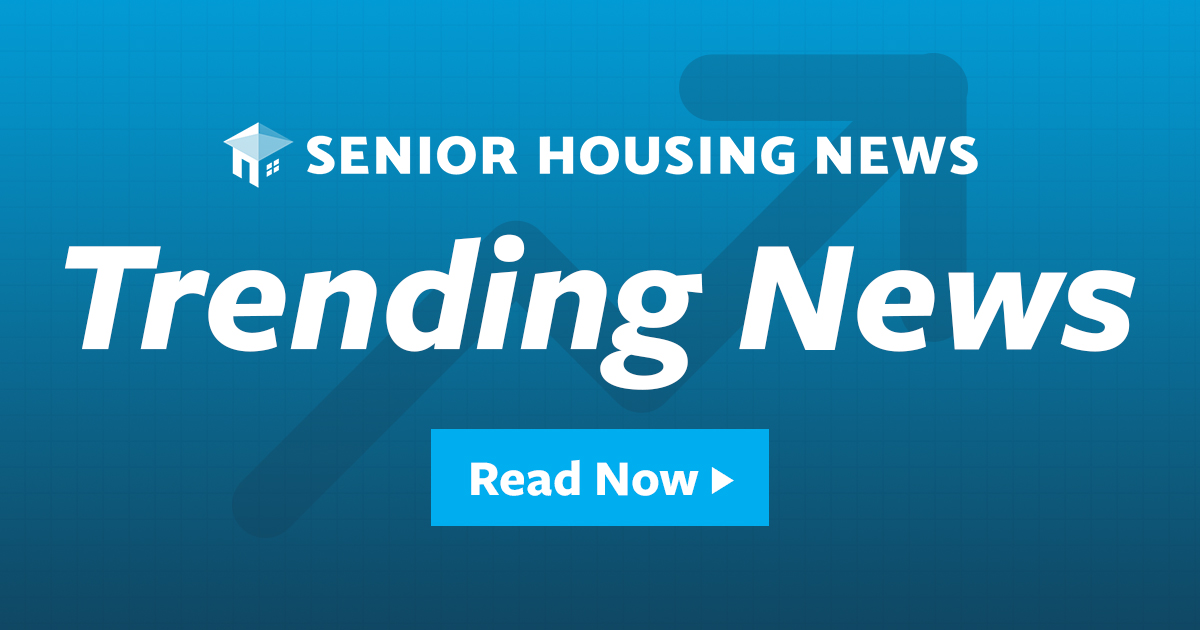 From resident engagement to business intelligence, COVID-19 has transformed the technology landscape in senior living. The industry is plugged in, and while there are many benefits to tech-driven change, it can also cause disruption. In the eyes of Frank Vedder, that is not necessarily a bad thing. Vedder is the SVP & CIO at LCS, a full-spectrum senior living organization based in Des Moines, Iowa, with companies that do everything from senior housing development to home-based care. Vedder joined Senior Housing News on a recent episode of SHN's TRANSFORM podcast, sponsored by CDW, to explain how LCS navigated the pandemic using technology that drives communication and connectedness in its communities.
"I think it's almost inevitable that some of these technologies and major players are going to disrupt our industry," Vedder says. "It's just a question of, 'How are we going to engage with it? How do we make sure it disrupts us in a very positive way?'"
Rapid Deployment of Tech Solutions
Prior to the pandemic, LCS was focused on finding solutions to drive the workforce, engage employees and better serve the senior population. Vedder led major infrastructure projects that positioned LCS to improve the customer experience and make a greater impact on all of its stakeholders. As the world came to a screeching halt, however, his priorities shifted in preparation for the indiscernible challenges ahead.
As LCS realized the swift and severe impact COVID had on the populations the company serves, Vedder and his team ramped up their technology spend and took to the drawing board. They needed solutions to help residents shelter in place and keep employees productive while working from home, among many other things. With the help of technology solutions provider CDW, they began exploring the best solutions for their communities, and they continue to embrace new technologies as different challenges arise. One of the key elements of this phase was the adoption of telemedicine.
"When I think about technology from a community perspective and the care we provide, it's hard to outshine what telehealth has done for our industry," he says "If you look at the adoption and impact that technology has had during the pandemic, it's been a huge differentiator. It is rare to see technology adoption that fast, especially in this industry."
Empowering Residents and Staff
The pandemic forced residents and staff to interact in ways they hadn't thought possible, and with the help of CDW, LCS was able to address the organization's virtual communication needs on both the home office and community fronts. The company implemented unified collaboration technologies to help their employees stay connected and operate effectively in a remote setting. And they also rolled out EverSafe 360, a comprehensive program that sets the new standard for senior living and reimagines the way people live and work together.
In addition to social engagement and safety, mobile compatibility is a major focus of LCS. Most of its employees are digital natives, and most of its residents are already technology users. These trends are driving senior living toward mobile compatibility in many of the LCS communities, and Vedder cites technology partners like CDW with stepping up to the challenges of the pandemic and empowering operators with connection and communication capabilities so they can focus on doing what they do best—taking care of their residents.
"The adoption and usage of mobile technology is evolving rapidly in our industry and quickly becoming mainstream," he says.
A Solution for Every Stakeholder in the Resident Journey
The idea of connection and communication has permeated into every layer of the senior living customer journey, and LCS has leveraged these solutions to help tell its story at each touch point in the sales cycle. From driving website traffic and conveying safety protocols to facilitating virtual visits, technology has helped them drive growth as the industry looks forward to a post-COVID world.
Every engagement is unique, and every person wants to be connected in a different way. While some residents still prefer to do things how they've always done them, the widespread adoption of technology is transforming the industry and it has been well received. Whether it's safety, sales and marketing, operations, or resident engagement, technology has empowered LCS and many other operators to support their residents and staff under some of the most adverse circumstances the industry has ever seen.
"It's absolutely critical we have a digital presence that represents our brand, our offering and the culture of our communities," Vedder says.
This article is sponsored by CDW Healthcare. CDW Corporation (Nasdaq:CDW) is a leading multi-brand provider of information technology solutions to business, government, education and healthcare customers in the United States, the United Kingdom and Canada. A Fortune 500 company and member of the S&P 500 Index, CDW was founded in 1984 and employs approximately 11,000 coworkers. For more information about CDW's Post-Acute and Senior Care services, please visit https://cdwg.com/seniorcare.