Home-Focused Primary Care Startup Patina Health Raises $57M – Home Health Care News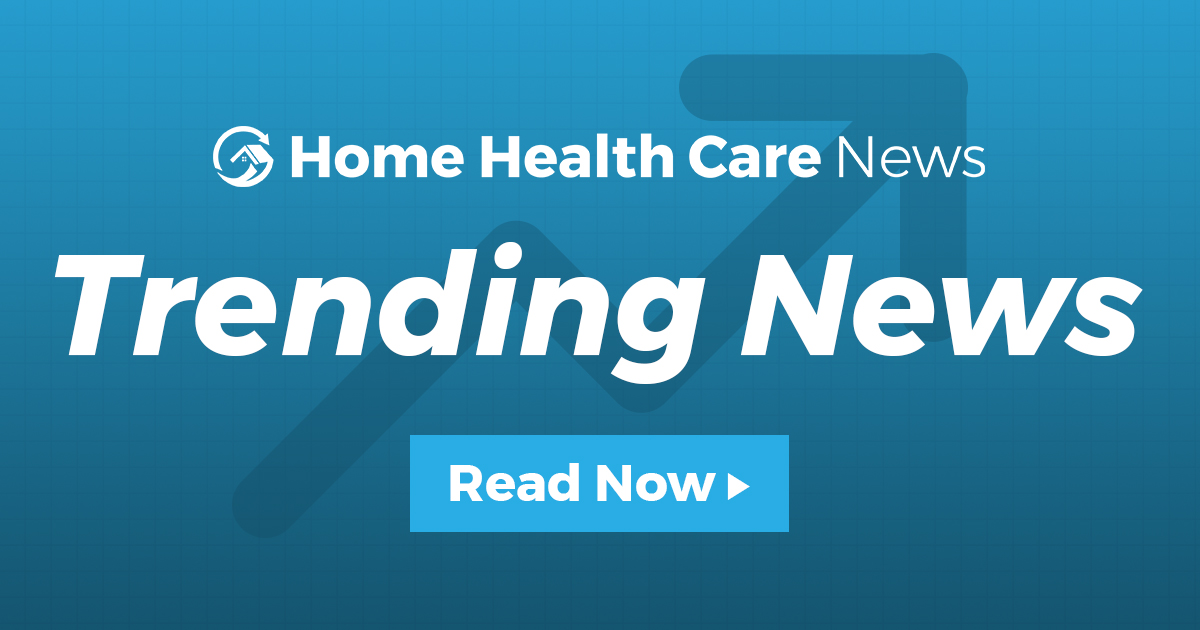 Patina Health – a primary care startup focused on delivering care in the home – announced a Series A funding round of $57 million early Tuesday.
The company came out of stealth with the announcement, detailing its plans as well as its lead investors: Andreessen Horowitz and GV, the latter of which is Google's (Nasdaq: GOOGL) venture capital arm. Other investors in the seed and Series A rounds included F-Prime, Rock Springs Capital and Viking Global Investors.
"The home is the frontier for where health care is going, in my opinion," Jack Stoddard, the CEO of Patina Health, told Home Health Care News.
Stoddard is a health care veteran, most recently serving in executive roles at both Eden Health and Haven.
The vision for Patina came about after he and Dr. Neil Patel – the company's chief health officer – watched their parents struggle to find fitting care as they aged.
"The health care system is not working for them, we already know it is too complicated and fragmented," Stoddard said. "But particularly, older adults who have a rising set of needs are often feeling marginalized. We saw this with our own parents, and decided to do something about it. We've used the research we've done to reinvent primary care from the perspective of older adults, backwards. That new model of care is one that is very relationship centered."
Based in Philadelphia, the company's model is based around "Patina Care Experience" teams, which are led by primary care physicians, but also include health "champions," behavioral health and chronic condition specialists, pharmacists and geriatricians, among others.
Patina will officially launch with at least one unnamed Medicare Advantage (MA) plan in early 2022. One of its primary goals is to make a primary care model based on value, and not a fee-for-service system.
Foundational research was done through anecdotal conversations with older adults and via a study conducted by Deft Research.
That study surveyed nearly 1,000 older adults and caregivers. Of those respondents, 65% found Patina's model appealing, while 80% of caregivers did. What they found most appealing was the concept of having a primary care team tailored to their health and wellness needs and the idea of care being delivered in their homes, among other factors.
"Most health care has a fee-for-service production model; we are flipping that and coming out to be value-based natively," Stoddard said. "We're designed to take and manage risk, and to be accountable for providing the kind of outcomes that lead to better satisfaction and better quality. And if we do that effectively, it'll be at a lower total cost of care."
The model will be enabled by a technology and analytics platform that is built to support older adults specifically. It will also include a mobile application to facilitate information, including from virtual visits, which will also be a large part of the patients' care plans.
Recommended HHCN+ Exclusives
"I think we both had that instinct, that this [could work in the home]," Patel told HHCN. "But then the research validated it. … People have sort of realized that there's a risk to going into the clinics, or that it's not necessarily a safe or welcoming place."
The company has not yet announced the MA plans that it has contracted with, or its initial service markets, but Stoddard and Patel both said that interest has been high.
"As we come to market, we're finding a very strong response from MA plans who are looking for ways to bring that type of very personalized, modern primary care to their membership," Stoddard said. "We are going to be coming to market in early 2022 with an MA plan in a major metro area. And I just think these plans see this as the future."
Patina Health is the second home-based care investment for both Andreessen Horowitz and GV in October. Both are backers of Sprinter Health, which announced a $33 million Series A on Oct. 13.
"At a macro level, we have a big belief that the delivery of care in the home will incorporate itself into the fabric of more and more care models over time," Andreessen Horowitz General Partner Julie Yoo told HHCN at the time.