Holiday Memories Captured: Mini family photo sessions | Topstories | nny360.com – NNY360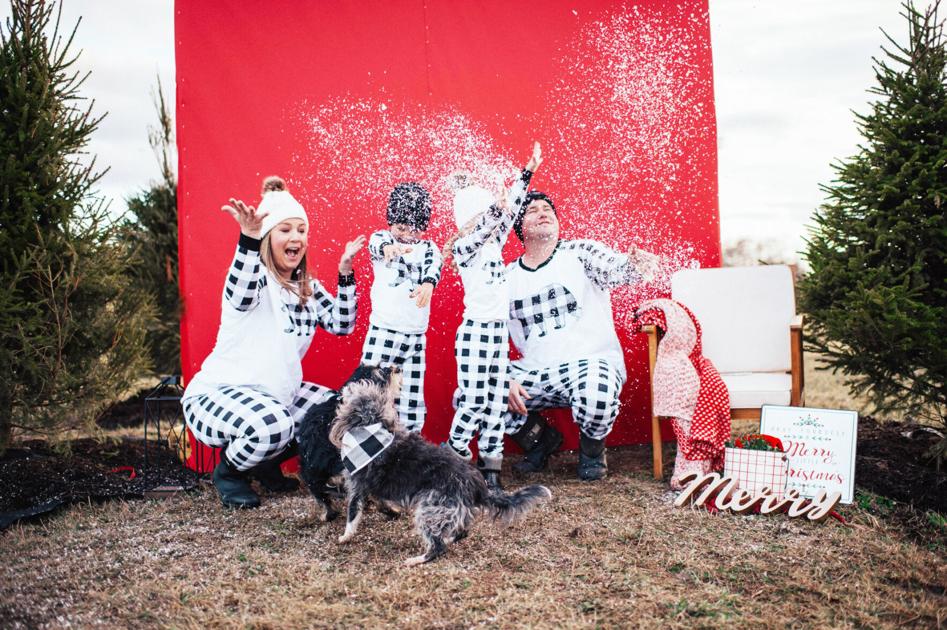 The holiday season is approaching, and its time to start thinking about your families next holiday photo shoot.
Courtney Thomas, owner/operator of Courtney Thomas Photography, is one of the north country's go-to holiday portrait photographers, and said she's gearing up for the holiday season now.
"Just yesterday I put up early registration for my Christmas mini sessions," she said on Oct. 6. "And already I have seven people signed up."
Mrs. Thomas said, especially in recent years, people have started signing up earlier and earlier for holiday photos.
Each year, Mrs. Thomas said she works to come up with a fun, fresh perspective for holiday photos. She said she typically starts thinking about holiday themes in late August, and each year she shoots to have an original idea that clients wouldn't likely find anywhere else.
"I just try to do something different every year," she said. "Every photographer has their own agenda to think on, trying to come up with something nobody else is doing."
To keep things fresh, Mrs. Thomas said she shoots to have multiple set-ups for her sessions, so clients have a range of options to choose from. This year, for example, she has three unique themes that clients can have photos taken in, and can choose any combination of stills from.
"It's more for your money, that's what I'm trying to do," she said.
Each session takes about 15 to 20 minutes per person, per theme. Mrs. Thomas said her unique style relies on getting her clients comfortable and feeling natural.
"My style, I'm more about natural, almost candid-looking photos," she said. "I don't do a lot of photos where you're just looking down the lens and smiling. I like those ones where you're doing an activity or laughing or talking or something."
She said she still ensures she gets at least a few traditional, "boring" photos with clients looking at the camera and smiling.
"For the grandparents," she said.
She said that style, where clients don't even necessarily know when a photo is being taken, has proven to work well for her. She said clients who feel they're not photogenic, or have a hard time sitting for portrait photos, find her style to be easy and enjoyable.
"It's something that connects with a lot of people," she said. "I get a lot of people who walk out after a session surprised by how much they enjoyed their time."
This year, Mrs. Thomas is charging $195 per session, with "20-plus" photos available for selection at the end.
"I always put a plus there," she said. "I try to say 20-plus because it could end up being 50 photos."
She does edit the photos for visual appeal, she said, but focuses on keeping each image looking natural and realistic.
"My style right now is to not touch the image as much as possible," she said. "The goal is to add something, fix what might need fixing, but make it not look edited."
Mrs. Thomas' photos are shared with clients via an online gallery, where they can share the photos via social media or order printed photos.
Those interested in booking a session with Courtney Thomas Photography can do so on her website, courtneythomasphotography.com, where they can also view work samples and see the details of her other photo packages.