Holiday Marketplace featured a little something for all – Elizabethtown News Enterprise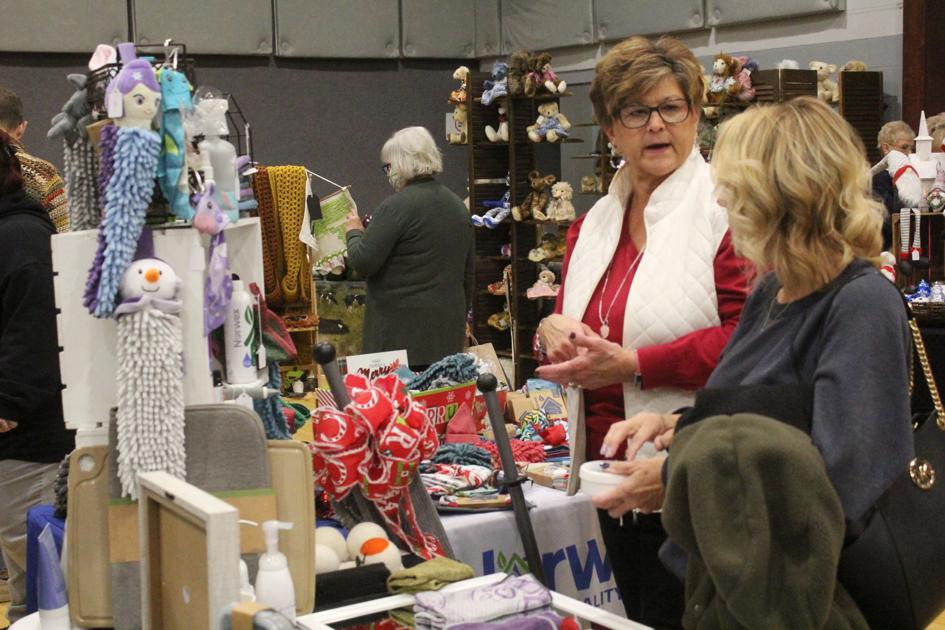 From Christmas décor and handmade jewelry to homemade jams and jellies and crocheted and quilted items, the Elizabethtown Junior Woman's Club's annual Holiday Marketplace offered a little bit of everything.
"I love the crafts," said Kim Walker, who attends the market each year. The holiday event held Saturday at Pritchard Community Center in Elizabethtown.
The fundraiser, now in its 39th year, featured more than 60 unique regional vendors.
One of the vendors set up was Goodin's Garden. Sara Goodin said it was her third year to set up at the marketplace.
"It's a great event and it's well attended," she said.
The marketplace event is the largest annual fundraiser held by the Elizabethtown Junior Woman's Club.
"This is an event that is a 100% of donations goes to charities," said Ashley Riggs, club president.
Though admission to the event is free, the Elizabethtown Junior Woman's Club accepts donations of canned goods and cash donations at the door. According to Riggs, all monetary donations this year were to go toward Crusade for Children, Shop with a Firefighter and Baptist Health Foundation Hardin's COVID-19 Emergency Fund, while donated canned goods will go toward Feeding America, Kentucky's Heartland.
"We wanted to try to give back in ways to places that we knew were hit hard by COVID," she said.
The club, which is open to women 18 and older who are personally connected to the Hardin County community, has partnered in the past with organizations such as Hosparus Health of Central Kentucky, Warm Blessings, Silverleaf Sexual Trauma Recovery Services and Mission Hope for Kids.
Those interested in joining the Elizabethtown Junior Woman's Club or learning more about the club can go to elizabethtownjrwomen.club or check out their Facebook page.