Halloween looks: It's all about the fashion this holiday – The Depaulia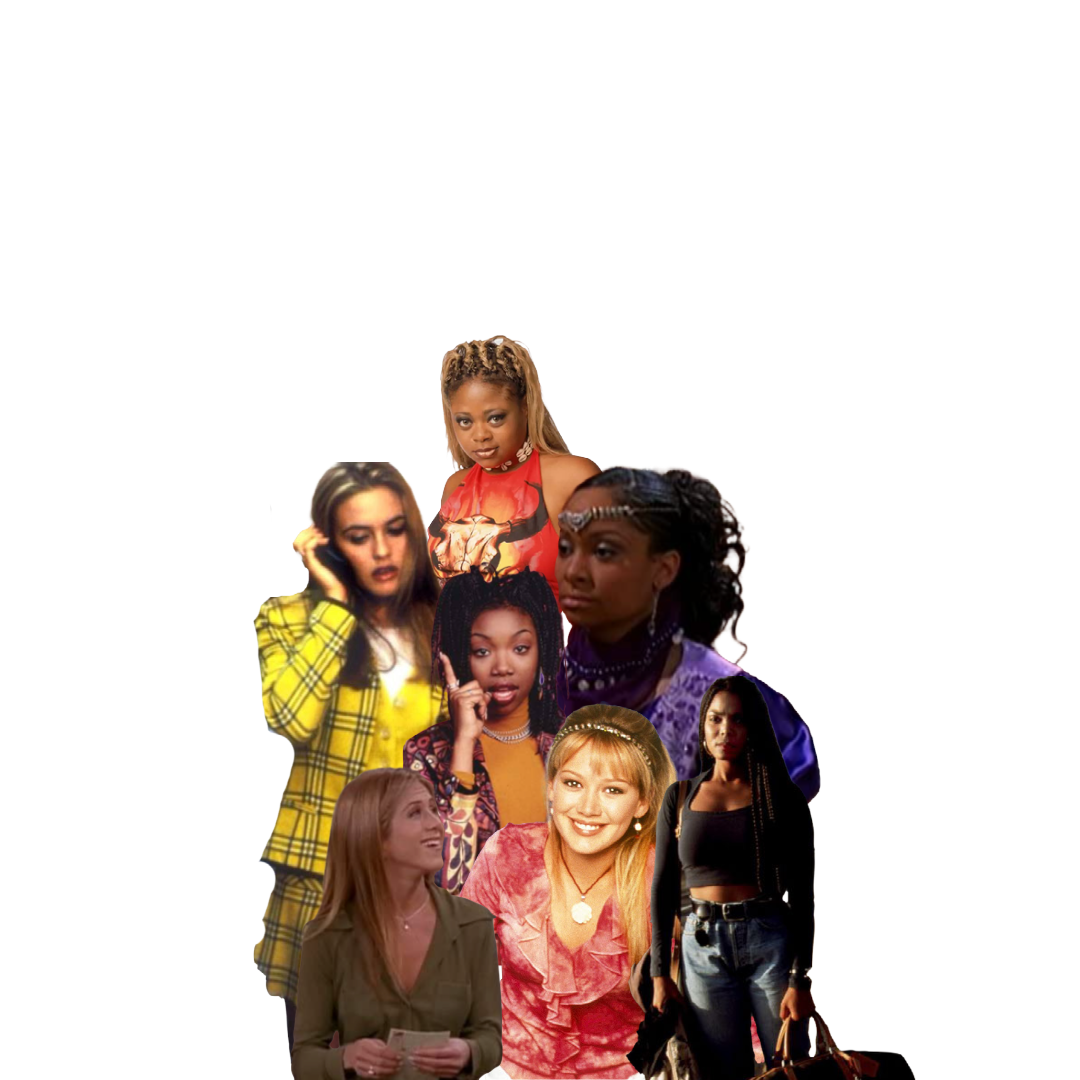 Halloween 2021 is set to be an extremely fashionable one. With last year's holiday being sabotaged by the devastating effects of the Covid-19 pandemic, this year DePaul students are itching to go all-out.
TikTok influencers and Netflix obsessions offer many students inspiration this year, but many students agree that we may be looking at a comeback for many '90s and early-2000s popular culture influences to take over the DePaul costume scene.
"I think this year a lot of people are going to opt for '90s-inspired costumes," said senior Emma Ludman. "It seems as though '90s and early 2000s fashion has made a really big comeback so I'm excited to see how people carry the trend into Halloween."
Ludman's theory aligns with a serious trend on social media platforms includingTikTok and Instagram where users dress in different outfits that correspond with characters to their favorite '90s shows. One user, @ssiiena on TIkTok, posted a video of her in various outfits reminiscent of the '90s show "Gilmore Girls," captioning the video "Fits if I Robbed Lorelei [sic] & Rory Gilmore's Closet." Similarly, an Instagram creator @romneyellen recently uploaded a video titled "Outfits Inspired by: Sabrina the Teenage Witch," during which she posed in different outfits inspired by the wardrobe of the '90s show's main character Sabrina.
"I also have a feeling that cartoon character costumes are going to be big, because my roommates are going as Shego and Kim Possible," Ludman said. "But similarly, I think a lot of people will be dressing as their favorite childhood cartoons — think The Flintstones, The Mystery Gang, The Jetsons."
Ludman doesn't think that the '90s and 2000s fad will end with beloved characters from that era. She predicts even popular culture celebrities will make appearances at costume parties.
"I'm imagining a lot of early 2000s pop stars: Brittany Spears, Avril Lavigne, Paris Hilton, Destiny's Child," Ludman said.
Yusra Shah, a student at DePaul who has a passion for fashion, is really honing in on this idea for her costume. She prefers not spending too much money to compile a look, while showcasing her style in the smaller details, like hair and makeup. This year, Shah is considering going as Christina Aguilera in the iconic outfit she wore for her "Dirty" music video: a red-and-white striped bikini top with red shorts and black chaps, and using extensions to mimic Aguilera's epochal blonde-and-black hair.
"I feel like a lot of people are going for the '90s or 2000s looks because they're super fun and easy to achieve while also being different from what we're used to," Shah said. "For me, Halloween is all about looking cute and going all out with hair in makeup in a way that I can't for everyday life."
While it's true that last year's celebrations were miniscule if not nonexistent, some students believe that the energy bottled up from 2020 will fill this year's holiday, potentially resulting in parties that are more crowded, more rowdy and more dangerous for Covid-19.
"I kind of feel like they're going to be big, to be honest," said senior Christopher Dunn. "Maybe not shoulder-to-shoulder pre-Covid big, but I feel like parties have gotten progressively bigger as Covid has gone on and more people have gotten vaccinated."
Dunn doesn't believe it's fit to say parties will be "bigger than ever," as many people still harbor guilt surrounding large Covid-19 events, and in the end still want friends and family to remain safe. He echoes a sentiment that White House chief medical adviser Dr. Anthony Fauci expressed last week, who said, "It's a good time to reflect on why it's important to get vaccinated, but go out there and enjoy Halloween."
Because it's difficult to mandate masks or vaccines at college parties, Ludman is interested in the ways people may creatively incorporate safety into their costumes.
"The nice thing about Halloween being a costume-centered holiday is that it will be so easy for people to incorporate face masks into their costumes," she said. "So I'm excited to see how people stay safe and celebrate."