Featured Clinician: Kyle Carter – United States Eventing Association
May 23, 2021
Featured Clinician: Kyle Carter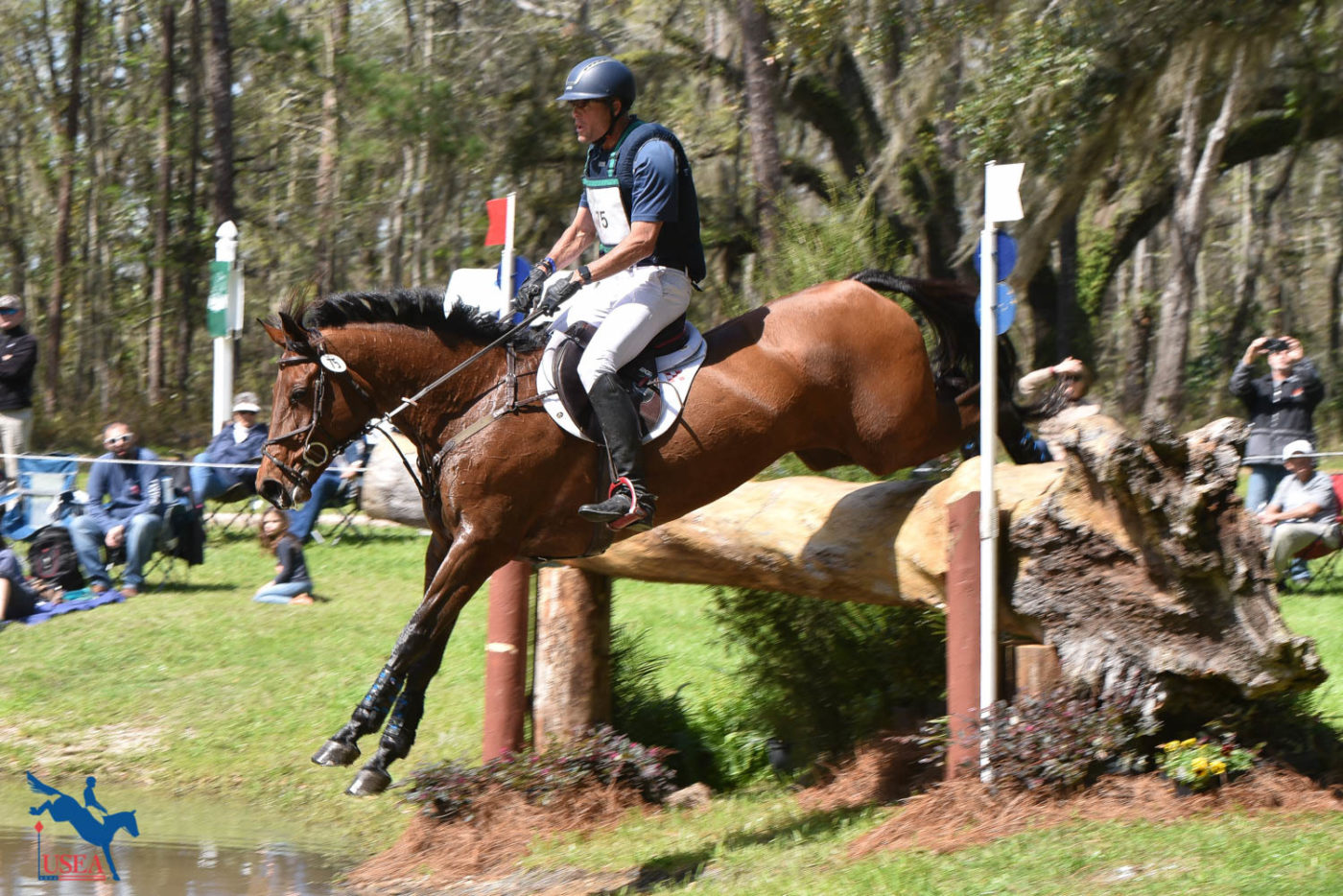 The Featured Clinician article series is provided through a partnership between STRIDER™ and the USEA.
"Horses understand a process. With riding and training, you are speaking a language to your horse, and that language should be consistent. Training horses relies on consistency in a process, and consistency leads to success."
As a coach, clinician, rider, and trainer, Kyle Carter emphasizes process and horsemanship over all else. Throughout his career, the World Equestrian Games Silver Medalist, Olympian, Pan American Games athlete, and five-star competitor has sought to understand better the programs and theories that lead to the success of great horses and great riders.
"Horses are a knowledge game… I'm simply another student trying to ride better and achieve results."
"I always want to know the 'why'. I want to understand how a trainer got to a certain place or decision; I want to understand the theory. Riding is a moment in time, really what I need is a moment in time backed up by other stuff."
Carter recently set aside some time for an interview during a busy morning at his home base in Citra, FL. He shared with STRIDER the value of a quality program, the importance of access to great coaching, and why process matters for humans and horses.
With a commitment to sharing with his students what he has learned, Carter also enjoys new insights gained from teaching horse and rider combinations at all levels.
"The horses have taught me over the years. I learned a lot from people, but the horses really taught me. I've ridden in the team training systems since 1986. With that, you're exposed to a huge amount of information, styles, and techniques."
"I've learned more from teaching than from being taught, in the end. Teaching has been the best thing for my riding, and teaching clinics makes me train my horses better."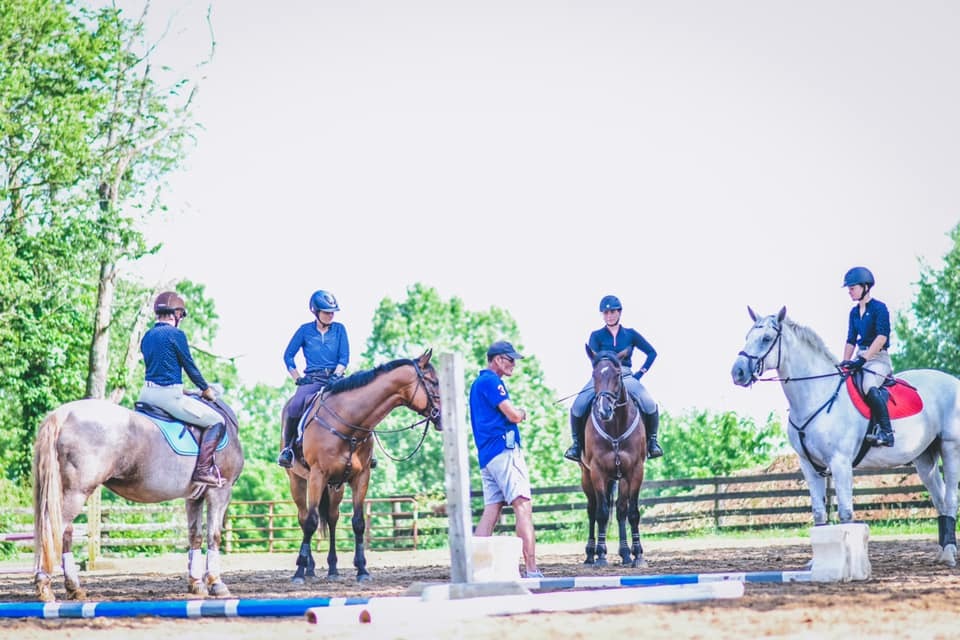 "If you care and you're trying to make a change you have to be thinking; you have to try to come up with solutions. Trying to explain a concept or a solution to someone else forces you to analyze a bit more. If you are doing a good job of teaching, you learn to really be thoughtful in what you apply to fix certain things with a horse."
While he acknowledges that clinics can be somewhat tricky in that the coach is only getting a snapshot view of various combinations, Carter enjoys the challenge.
"Clinics are incredibly rewarding, as a coach you can come in and sort out so many things in an impactful way. Typically, a student will tell me in the beginning about a frustrating impasse they've come up against with their horse, and I really enjoy unraveling that to help them find a solution."
"It's so interesting to go in to teach a group of people and provide an outside perspective. For many, that can make a big difference because you end up working not on the problem but on the solution."
Carter points out that it's important that riders be diligent in their 'homework' to continue to build on any progress made during a clinic or lesson. Paramount to set-up for success with horses is a commitment to a good program, access to quality coaching, and trust in the process.
"Clinics are just a moment in time, those moments can make a big jump up, but your daily process is key. I strongly believe that you cannot be successful just taking clinics on horses, a program is so much more important."
"Everything should meld together toward a trained horse. Your dressage work should complement your cross country, and so on."
It's important for riders to vet their coaches and the training programs to which they expose themselves and their horses.
"[As coaches] our job is to produce students and turn them over to the next person who is going to continue to produce them. I want to have students long enough to do my job well, but then I want to hand them off to the level above me."
"I will often say to people: if you are going to work with a trainer, all you need to ask them is what their resume is as a trainer- what is their record of producing people? Consider what a program's production is like, is there longevity in the horses' careers? That's a good indicator of a successful program."
"Don't ride with me because I went to the Olympics or World Championships. Look at the people I've produced to Intermediate or Advanced."
"Proper, quality coaching teaches you to ride like a better version of yourself. Your coach will hopefully teach you to understand your horse better and, in a program, how to manage your horse better."
"If you want to play basketball well, Michael Jordan probably isn't the person to teach you how to play like Michael Jordan. The coach who taught him is more likely the person you want to seek out. It's the same with riding, look to the people who gave the team riders their start and educational foundation."
"Proper, quality coaching teaches you to ride like a better version of yourself."
As part of Carter's mission to improve the experiences of horses and riders by providing access to high-quality coaching, he partnered with the founding team at Ride iQ. Ride iQ is a first-of-its-kind offering that gives all riders access to world-class coaching through on-demand audio lessons. Ride iQ members get access to a mobile app that includes a library of audio lessons taught by leading coaches across disciplines.
To easily find & book opportunities to ride with Kyle Carter in a clinic, visit www.striderpro.com. To stay in the loop with Carter Eventing, follow them on Facebook and Instagram.
STRIDER is the leading entry platform across disciplines for the equestrian industry. From enabling riders to discover and book the perfect opportunity to helping equestrians across the industry grow and run their businesses, STRIDER fosters connections to top-tier experiences. Please visit www.striderpro.com to learn more about the suite of software products and services available.

Connect with STRIDER on Facebook, Instagram, or LinkedIn.