Facilities for every sport: Summer sport choices beckon | Sports | princewilliamtimes.com – Prince William Times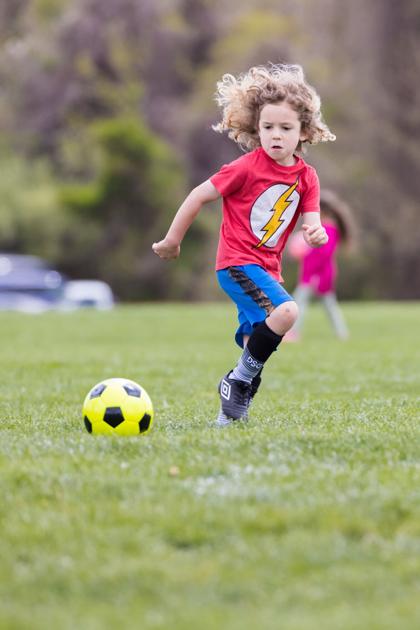 School's out for summer. The sun is shining, the grass is lush.
It's the perfect time for kids of all ages to get outside and enjoy the camaraderie and competition of sports.
Whether it's volleyball, racquetball, golf, hoops or hiking, children and adults will find their sport with the Prince William County Department of Parks, Recreation and Tourism (DPRT).
"We offer a variety of recreational activities for residents such as group fitness, archery, lap swimming, drop-in basketball, and a variety of summer camps for kids ages 3 to 17," said Amir Wenrich, assistant director of marketing for the county's department of parks, recreation and tourism.
"Plus our fall recreation schedule will be out next month with more activities to choose from."
Wenrich encouraged residents to visit the DPRT website, PWCVA.gov/Parks for more information and to take advantage of special summertime discounts.
"We're also running a 20%-off sale on passes for the Chinn Aquatics & Fitness Center and the Sharron Baucom Dale City Recreation Center," he added.
Where to play
Basketball courts: Show off your game at any of 27 outdoor courts at 19 facilities throughout the county, from Brittany Neighborhood Park in Dumfries to James S. Long Regional Park in Haymarket.
Courts are used for both open play and league play, so call ahead for availability.
Golf courses: The county boasts three public courses: Prince William Golf Course in Nokesville; Forest Greens Golf Club in Triangle; and Lake Ridge Golf Course in Woodbridge.
Forest Greens and Prince William are both 18-hole courses offering challenging layouts. As a 9-hole, par-3 course, Lake Ridge is ideal for beginners or for experienced golfers looking to shore up their short game.
A special program called The First Tee provides youth golfers with instruction on the game's rules, etiquette, and skills, and is taught by professional golfers.
Baseball hitting cages: Step into the cage and swing for the fences at Locust Shade Park in Triangle.
Batting cages are temporarily closed to the public, but are expected to re-open by the end of August.
Racquetball: Enjoy smacking a little ball around a big room? Play some racquetball at either the Sharron Baucom Rec Center in Dale City or the Chinn Fitness Center in Woodbridge.
Skateboarding: So you're good enough to catch some air without face-planting? Then the county has a pair of skateparks where thrashers can show off their skills.
Birchdale Skatepark in Dale City offers a variety of ramps and rails for the beginning skateboarder or for working on jumps and turns.
The Scott D. Eagles Skatepark at Veterans Memorial Park in Woodbridge is for advanced skateboarders and in-line skaters.
Both skateparks are free of charge.
Swimming: Learn to swim or just get a few laps in. Swimming lessons and open swim sessions are available at the Chinn Fitness Center in Woodbridge or the Sharron Baucom Rec Center in Dale City.
Hiking: Hit the trails at any of 13 county parks. Hike along the Occoquan River at Dove's Landing Park in Manassas. Walk over natural ground as you follow the creek at Broad Run Linear Park in Bristow. There are wooded trails to be hiked at Andrew Leitch Park in Dale City, James S. Long Regional Park in Haymarket, and Nokesville Park.
Even more sports
The Prince William DPRT offers county residents a plethora of additional sports options, including volleyball, pickleball, paddleboarding, kids' triathlon, adult archery, soccer, lacrosse and BMX biking. There's even a "Sports Sampler" program.
With a myriad of camps, leagues, special events and recreational facilities on offer, the people of Prince William have every opportunity to get out and play this summer.