Entertainment | News | bedfordgazette.com – bedfordgazette.com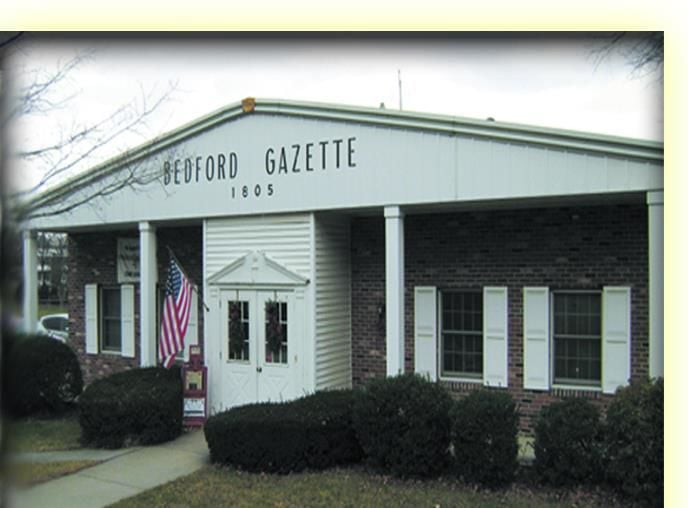 Queen City Funk and Soul will perform for a ReImagine Everett Save the Theater fundraiser from 6 to 9 p.m. Sept. 10 underneath the marquee at the theater building. There will be music, food and drinks. Main Street in Everett will be closed for the evening. Donations will be accepted as admission. Bring a lawn chair.
Tenth annual Cruise In For A Cause will be held rain or shine from 3 to 6 p.m. Sept. 18 at Thomas All Things Automotive, 21518 Great Cove Road, McConnellsburg. The event is being held to benefit Randy Crouse of Big Cove Tannery, who is battling cancer. A $10 donation is being accepted per registered vehicle with all donations going directly to Crouse and his family. Any year or type of cars, trucks and motorcycles are welcome. The first 50 registered vehicles will receive thank-you gift bags. Food will be available for purchase from the Hustontown Area Volunteer Fire Company. No alcoholic beverages. Social distancing and wearing of face masks is the choice of each individual attending. For more information, call 717- 485-5492.
Seventh annual Fall Festival at Hixon Bible Camp, 3472 McKee's Gap Road, Warfordsburg, will be held from 9 a.m. to 5 p.m. Sept. 25. There will be live music by Guilford Station from 11 a.m. to 3 p.m., a bake sale, outside vendors, hom made apple butter, pumpkins and mums sale and food. Bring lawn chairs. For vendor information, call 814-784-5773.
"From Inception to Execution" exhibition will be on display through Oct. 23 at the Southern Alleghenies Museum of Art in Bedford. The exhibition features artwork by local artists Richard and Susan Coble, Mary Beth Landis, and Heather Davis. The artists will attend an opening reception on Aug. 27 at 5 p.m. with an artist lecture planned for 4:30 p.m. Cost is $10 for members or $15 for non-members.
Southern Alleghenies Museum of Art in Bedford will host "Red, Yellow, and Not Blue: Having Better Self-Care by Enjoying Colors in Artwork" on Sept. 10 at 6:30 p.m. Light refreshments will be served. This event is free to attend; a $10 donation at registration is suggested to help support this program and other programs offered by SAMA. Registration is encouraged, but not required, https://www.sama-art.org/event-list. The art lecture will explore some of the mindfulness practices taught by the Thich Nhat Hanh to learn how taking care of oneself and to be present through enjoying the colors in the artwork. The workshop will be led by Dr. Terri Nicole Sawyer from The Edge of the Center Therapy Services. The museum is located at the Anderson House, 137 E. Pitt St. Bedford, PA 15522. The hours of operation are noon to 4:30 p.m. Tuesday through Saturday. All CDC health and COVID-19 social distancing guidelines will be in place. For more information, visit https://www.sama-art.org or call 814-589-3020 or email bedford@sama-art.org and or visit Facebook and Instagram @SAMAbedford.
Murder Mystery Nights will be held from 6 to 10 p.m. Oct. 2 and Oct. 9 at Old Bedford Village. Admission will be $10 for adults, $8 for children and free for children under age 5. Arrive to 7:30 p.m. to provide time to visit all the suspects and try to solve mystery. Bring flashlights; masks will be required. The story line revolves about twin sisters, Mary and Martha, who own a bed and breakfast. There was a rumor they were gambling illegally. The sheriff was sent to check it out, but the sheriff found instead that Mary and Martha had been shot. The cousin was in line to inherit the business.
Akersville Fall Festival will be held from 9 a.m. to 5 p.m. Oct. 14-16. Anyone wanting to reserve vendor or yard sale space should call 717-977-2953 or 814-310-1711. There will be home cooked food, kettle fries, fresh apple cider made on site, ice cream, children's activities, a raffle and more. Live music will be presented by Country Praise at noon Oct. 15 and the Fellowship Gospel Quartet at 11 a.m. Oct. 16, followed by Biscuits and Gravy. All proceeds are used for the upkeep of church, school, graveyard. Festival grounds are located at 3421 South Valley Road, Crystal Spring.
Upcoming events for Off Pitt Street Theater and Bedford Arts Cooperative have been announced. Deadline to submit new, original, one-act plays for the 6th Annual OPS Open Playwriting Competition is extended to Jan. 15. Art show "Fallen" will be open from 6 to 8 p.m. Fridays and Saturdays, from 10 a.m. to 5 p.m. Oct. 1, 2, 8, 9 and from 1 to 4:30 p.m. Sundays. Pre-casting audition for productions through January will be held for actors at least 16 years of age from 3 to 5 p.m. Sept. 11. Performance by bluegrass musician Chris Strait is planned for 7 to 9 p.m. Sept. 11. "Monday is My Friday" open mic night will be held from 8 to 11 p.m. Sept. 20. For more information or to sign up for any events, visit: www.OffPittStreet.com, call or text 814-310-1987 or email info@offpittstreet.com. The cooperative is located at 110 W. Pitt St., Suite 2.
Cruise-in will be sponsored by the Fort Bedford Auto Club of the Antique Automobile Club of America from 4 to 7 p.m. Sept. 18 at Happy Hollow Restaurant, 10924 Raystown Road, Saxton. All makes and years of cars, trucks and motorcycles are welcome to participate. Bring chairs. There will be music. Eat-in and take-out food service will be available. Masks may be required inside.
Summer cruise-in will be hosted by R&N Tire and held at the Moon Glo II Skating Rink parking lot, Bedford, from 5 to 8 p.m. Sept. 19. Music will be provided by a disc jockey. Customized cars, trucks, motorcycles, antique vehicles can be displayed. There is no charge. Food will be available. For more information, call 814-652-6854, 814-623-8674 or 814-623-0804.
Bedford PA Community Drum Circle, designed for fun, relaxation and community building, will take place, rain or shine, from 6 to 8 p.m. Sept. 26 and Oct. 31 outdoors at 420 S. Richard St., Bedford, an accessible covered space in the backyard. See updates on the Facebook page. Social distancing is possible. Anyone without signs of illness is welcome; no prior experience is needed. The circle is substance-free, family-friendly for ages 6 and older. There will be drums to borrow. Admission is free. Bring a chair, a mask and a hand held rhythm instrument, if having one. Donations are appreciated. Contact 814-494-6276 or sallystarflower@gmail.com to RSVP, with questions, or if severe weather occurs.