Entertainment | Entertainment | bedfordgazette.com – bedfordgazette.com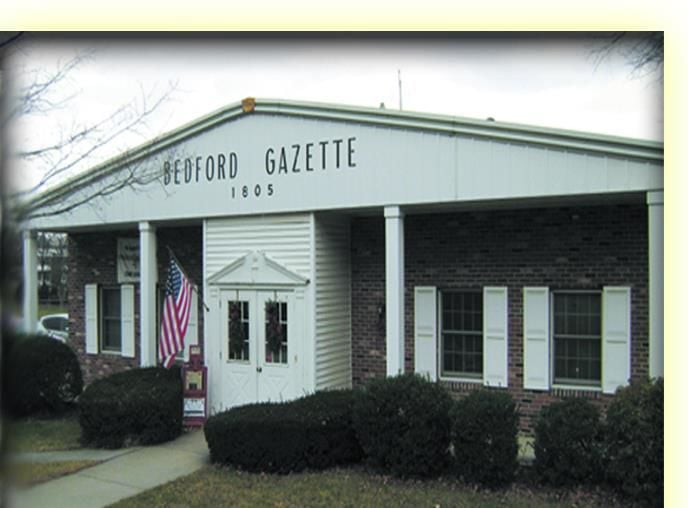 Summer cruise-ins will be hosted by R&N Tire and held at the Moon Glo II Skating Rink parking lot, Bedford, from 5 to 8 p.m. June 20, July 18, Aug. 15 and Sept. 19. Music will be provided by a disc jockey. Customized cars, trucks, motorcycles, antique vehicles can be displayed. There is no charge. Food will be available. For more information, call 814-652-6854, 814-623-8674 or 814-623-0804.
Williamsburg Spring Extravaganza will be held from 9 a.m. to 3 p.m. May 8 at the Williamsburg Farm Show grounds. There will be country and primitive decor items, fine arts, handmade items and food. The event will be held outside and spread out through the barns at the complex. CDC guidelines will be followed; face masks are recommended. Anyone interested in becoming a vendor is asked to send a message through the Facebook page or call 814-505-7646 or 814-937-1446.
Southern Alleghenies Museum of Art in Bedford will host the exhibit "Bedford's Poignant Moments: A Photography Exhibition" May 8 through Aug. 14. Artists for exhibit are Josiah Weaver and Scott J. Walsh. They will be on hand for an opening reception from 4 to 6 p.m. May 8 and will lead an artist lecture at 4:30 p.m. Cost will be $10 for members and $15 for non-members. The museum is located at the historic Anderson House at 137 E. Pitt St. Bedford and is open from noon to 4:30 p.m. Tuesday through Saturday. All CDC health and COVID-19 social distancing guidelines will be in place. For more information, visit www.sama-art.org or call 814-589-3020 or visit Facebook and Instagram@SAMAbedford.
Bedford PA Community Drum Circle, designed for fun, relaxation and community building, will take place, rain or shine, from 6 to 8 p.m. May 30, July 25, Aug. 29, Sept. 26 and Oct. 31 outdoors at 420 S. Richard St., Bedford, an accessible covered space in the backyard. See updates on the Facebook page. Social distancing is possible. Anyone without signs of illness is welcome; no prior experience is needed. The circle is substance-free, family-friendly for ages 6 and older. There will be drums to borrow. Admission is free. Bring a friend, a chair, a mask and a hand held rhythm instrument, if you have one. Donations are appreciated. Contact 814-494-6276 or sallystarflower@gmail.com to RSVP, with questions, or if severe weather occurs.
Off Pitt Street Theater Company will kick off its COVID-19 comeback with a dramatic interpretation of the Mel Brooks cult classic "Spaceballs" at 8 p.m. May 14 and May 15. Admission will be by donation. Masks will be required. Reservations recommended. To donate or reserve seats online, visit www.OffPittStreet.com. For more information, call or text 814-310-1987 or email info@offpittstreet.com. The theater company is located at 110 W. Pitt Street, Bedford.
Summer Theater Camp program at Off Pitt Street Theater is accepting registrations for students ages 7-14 wanting to attend fantasy/science fiction, comedy or lights, camera and Tiktok themed sessions. Campers can sign up any session or mix and match individual weeks. Deadline is May 30. For more information, visit www.OffPittStreet.com/classes, call or text 814-310-1987 or email info@offpittstreet.com.
Entries will be accepted for the sixth annual OPS Playwriting Contest until Aug. 1. For $10 per entry, authors in the central and western regions of Pennsylvania and the Cumberland, Md., region may submit a new, unpublished one-act play for judging. Off Pitt Street Theater Company will produce the first- and second-place winners and highlight the third-place winner at the "Winner's Showcase" in April 2022. All plays are judged anonymously by an independent panel. For contest details and rules or to upload an entry, visit www.offpittstreet.com/contests.html or email info@offpittstreet.com. For more information, call or text 814-310-1987. "Your Play's The Thing" playwriting workshop with instructor Jack Miller will be hosted by the theater from 9 a.m. to 1 p.m. July 17. Participants must submit a rough draft of a one-act play by June 11. At the workshop, writers will benefit from vertical editing and pre-submission feedback and constructive input on their submissions for the theater's playwriting contest. Cost for the workshop is $50. Contest submission fee will be waived for workshop participatns. Visit www.offpittstreet.com/classes to register. Call or text 814-310-1987 or email info@offpittstreet.com for more information.