Encompass Health May Be Nearing Home Health, Hospice Spinoff – Home Health Care News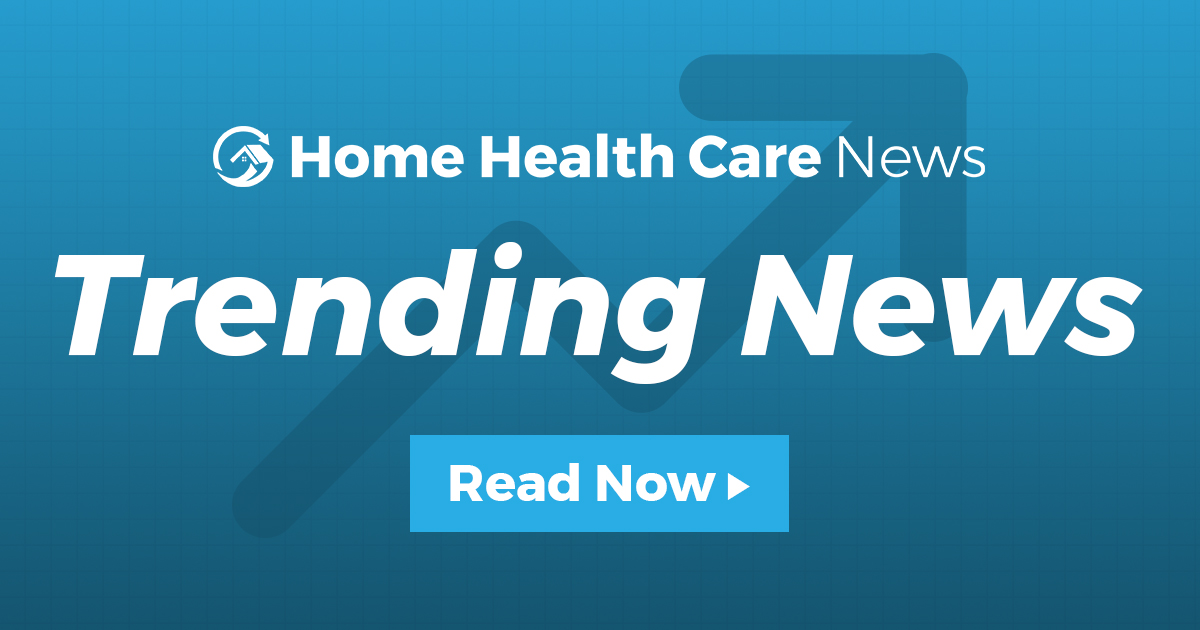 Encompass Health Corporation (NYSE: EHC) may be nearing a spinoff — not a sale — of its home health and hospice segment. That avenue looks increasingly likely in light of the company's recent leadership announcements, industry insiders believe.
Last week, Barb Jacobsmeyer was named the new CEO of Encompass Health's home health and hospice segment, which was formerly run by April Anthony. Previously, Jacobsmeyer was the president of Encompass Health's in-patient hospitals segment.
The Birmingham, Alabama-based company then announced this week that the current head of investor relations, Crissy Carlisle, will be the home health and hospice segment's new CFO.
"Crissy's financial expertise and her familiarity with our business operations and strategy will be invaluable as we continue to deliver on our mission to provide high-quality, cost-effective home health care and hospice services to our patients," Jacobsmeyer said in a statement.
In December, Encompass Health announced that it would be exploring "strategic alternatives" for its home health and hospice segment. Considerations included a full or partial separation through an IPO, spinoff, merger, sale or other transaction.
In April, reports surfaced that Encompass Health representatives had been spotted in Rhode Island — the home of CVS Health (NYSE: CVS). That led some to think CVS Health was positioning itself for a big home health splash, similar to what Humana Inc. (NYSE: HUM) did with Kindred at Home.
But home health and hospice multiples are at all-time highs, which could mean Encompass Health was unable to find a buyer willing to meet its asking price.
"The appointment of company insiders to C-suite positions suggests that the business is unlikely to be sold and that a public spin-off is the most likely outcome of the company's strategic review of its home health segment," Jefferies analyst Brian Tanquilut wrote in a note shared with Home Health Care News. "If the [home health and hospice segment] were to be sold, we believe the board wouldn't have felt the need to install new leadership in the business prior to its sale."
Overall, Encompass Health has a national footprint that includes 140 hospitals, 250 home health locations and 94 hospice locations in 42 states and Puerto Rico.
"The appointment of a CFO with solid investor relations experience and Street relationships also points to a recognition of the need to install a management team with direct experience dealing with investors and analysts, as a publicly-traded entity," the note continued.
While a sale may have yielded higher and immediate liquidity, a spinoff would be a tax-free option that could still unlock value for investors, Tanquilut added.
It's also worth noting that Jacobsmeyer and Carlisle — while undoubtedly experienced leaders — do not have home health or hospice experience.
That could mean — if a public spinoff materializes — the new entity trading at a discount compared to the peer group at first.
Encompass Health said it expects to provide an update on the status of its strategic review in connection with its second quarter earnings release in late July.
"There can be no assurance the review will result in a spin-off, initial public offering, merger or other action," the company stated in this week's announcement about Carlisle's new position.