Empire 8 Reflects on Success of Spring Sports 2021 – The Livingston County News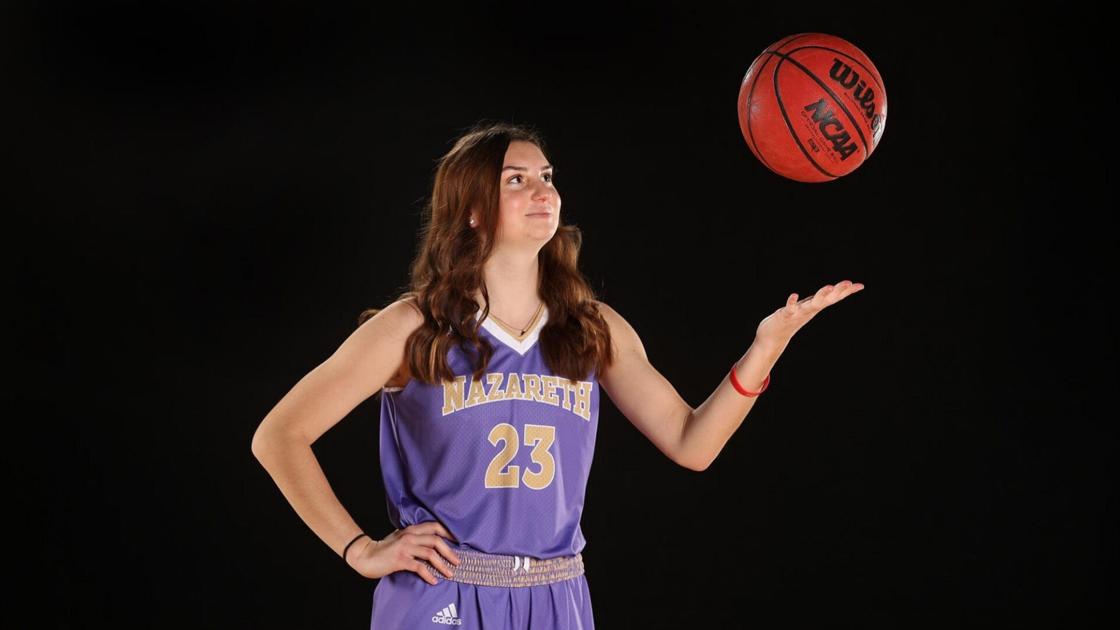 ROCHESTER — In what was an unprecedented semester on so many levels, the Empire 8 was the lone Division III conference in the Northeast and one of just a handful in the country to play all three seasons (fall, winter, and spring) during the COVID-19 pandemic from March to May 2021. The Empire 8 conducted more than 450 fall and winter sport competitions in 56 days and 1,168 contests in 82 days including its spring sports.
"You learn a lot about people when they are faced with adversity. It's really a remarkable achievement that speaks to the membership's level of commitment to providing and preserving opportunities for our student-athletes," reflected Empire 8 Commissioner Chuck Mitrano. "We knew we had to find a way to provide meaningful experiences. The pandemic obviously changed the day-to-day life on campus and the impact on mental health was alarming. Athletics are often the 'outlet' from the stress of the academic rigor and there was no greater moment in history to do what we could to preserve that escape. On a larger scale, seeing teams practice and then begin to compete was a sign of re-birth to the campus community and therapeutic for those that attended the games."
The Empire 8 crowned 11 champions from its fall and winter sports, which began play on March 1 and its nine member institutions combined to play 450 extra contests during the two seasons. At one point, all 23 Empire 8 sports were playing games or were in competition at one time in March, which was an incredible testament to each institution's support staffs.
"The student-athletes deserve a ton of credit," said Mitrano. "It required enormous discipline to adhere to the protocols and testing in order to practice and compete. It's a reflection of how much they value their opportunities."
On March 1, action resumed with basketball, which quickly transitioned into soccer and field hockey, despite less than ideal weather conditions. On March 19-20, the Empire 8 crowned its first league champions in nearly 400 days, as indoor track and field competed in a championship setting. In total, 19 Empire 8 Champions were crowned over a two-month stretch, including 10 in April.
For several institutions, once competition began on March 1, action was spread out over all seven days, with several teams competing in one day. An inordinate amount of planning and scheduling was needed from each institution to allow for sports from all three seasons to compete at one time, truncating what is normally a nine-month process to be completed in less than three months. The Empire 8 and its member institutions persevered, allowing for the student-athletes to have a memorable, meaningful athletic experience in 2021.
"The hard work and effort that went into making athletics competitions possible in the midst of the pandemic is a testament to the spirit and dedication of our conference leadership, coaches, staff, and student-athletes," said Dr. Gerard J. Rooney, St. John Fisher College President. "Their determination resulted in the Empire 8 Conference being the only Division III conference in the Northeast region, and one of just a few in the country, to provide their student-athletes the opportunity to compete in fall, winter and spring sports during the spring semester in a year when it was needed most."
"Special acknowledgement to our incredible athletic training and sports information staffs," added Mitrano. "A normal academic year is challenging and condensing all sports into 80 days along with all the additional protocols required, they were superhuman! It was truly a team effort from the President's, AD/SWA, Athletics Direct Reports, coaches, student-athletes and campus communities."
"What our athletic department and the Empire 8 accomplished this spring was nothing short of incredible. It was a massive undertaking for our department, with all three seasons playing simultaneously. The way our administration and support staff rolled up their sleeves and put in long hours, illustrates just how important the student-athlete experience is at Fisher. Additionally, the Empire 8 worked to provide a regular-season schedule and tournament allowed our players the opportunity to do what they love most, represent their college while competing for a championship."
Jack Burgasser, St. John Fisher Men's Soccer Head Coach.
"During the last year and a half, we were limited in extra circular activities. Soccer became a safe haven when things got difficult. Between quarantining and online school, soccer was a major stress relief from the pandemic. It was one of the only things that felt somewhat normal. Winning the league title, the first in Russell Sage history, was important for our team and school which showed how hard we worked in the off season during a global pandemic. This set the tone for the future of Sage women's soccer because we were able to accomplish amazing things during a difficult time for everyone. We were fortunate enough to be able to play a season during covid and I am thankful to the staff and coordinators who took the precautions to make it safe for us."
Julia Gerringer, sophomore, Russell Sage Women's Soccer.
"I have never been more proud to be a member of the Empire 8 Conference than to see what our conference leadership and my colleagues around the league were able to pull off this spring with our student-athletes. The leadership provided the perseverance and guidance needed for us to pull off the Herculean effort of playing all of our Empire 8-sponsored sports over 10 crazy weeks. I know in surveying our student-athletes in May that the gratitude they felt to both our administration, and the Empire 8, for having the opportunity to compete when so many of their peers were on the sidelines, was overwhelming. This is a truly special group of administrators, and it took all of us digging deep with our staffs, especially our athletic trainers, to make this spring possible, but it was worth every ounce of energy to see the excitement of competition and raising championship trophies back in our athletes' lives after all they had lost during COVID." –
Paul Vecchio, Alfred University Athletic Director
"When I first heard that we were going to have all three seasons playing at once, I was optimistic but also slightly skeptical because I did not know if it would be possible to have every team practicing, working out, and competing at the same time. I was a student-athlete at Utica, and I just kept trying to put myself in the shoes of our athletes, I don't know what I would have done if something like this had happened when I was in school, so I just wanted to do whatever I could to try to make this as meaningful a year as possible. The thing I will remember most is the teamwork and camaraderie that everyone seemed to have. I had coaches and student-athletes volunteering to help run a camera for our live video feed, or help be a 'spotter' for in game statistics. I even had a few bring me coffee if they knew I'd be working multiple games that day. I felt that everyone really bought in to make it work the best we could. We had over 200 athletic competitions in a span of 13 weeks. It was a whirlwind, but I have a sense of accomplishment and I'm certainly proud of what we did. Having student-athletes come up to me at the end of the year and thanking me for all the hard work that our office did made all the long days completely worth it."
Laurel Simer, Utica College Sports Information Director
"As a senior, it meant a lot to have my last and final season of basketball. It's something that a lot of other student athletes missed out on and I'm thankful for Nazareth and the Empire 8 to give us the opportunity to play. Ending with a win and Naz's first Empire 8 title was super exciting and something I'll cherish forever."
Elizabeth White, senior, Nazareth Women's Basketball.
Complete list of the 2021 Empire 8 Champions (With local athletes listed who played).
Men's Cross Country – Nazareth
Women's Cross Country – St. John Fisher (Marinna Raqueno, Livonia).
Field Hockey – St. John Fisher
Men's Soccer – St. John Fisher (Adam Drake, Byron-Bergen).
Women's Soccer – Russell Sage College
Women's Tennis – Nazareth
Women's Volleyball – St. John Fisher (Kara Kingsbury, Cal-Mum; Alyssa Beyer, Medina; Brooklyn Kicherer, Livonia).
Women's Basketball – Nazareth (Ryann Stefaniak, Batavia; Kim Davis, Pavilion; Jadyn Abrams, Haverling).
Men's Indoor Track & Field – St. John Fisher (McKenna Cone, Le Roy; Marinna Raqueno, Livonia).
Women's Indoor Track & Field – St. John Fisher (Kyle Rollins, Geneseo; Sean Cochrane, Avon; Ryan Driscoll, Le Roy; Robert Hartigan, Mt. Morris).
Men's Outdoor Track & Field – St. John Fisher (Kyle Rollins, Geneseo; Sean Cochrane, Avon; Ryan Driscoll, Le Roy; Robert Hartigan, Mt. Morris).
Women's Outdoor Track & Field – St. John Fisher (McKenna Cone, Le Roy; Marinna Raqueno, Livonia).
Men's Golf – Utica (Brandon Kowalski, Pemrboke).
Men's Lacrosse – St. John Fisher (Hunter Noteware, Haverling).
Women's Lacrosse – St. John Fisher
Softball – Alfred (Gillian Flint, Cal-Mum).
Men's Tennis – Houghton (Matt Cicero, Warsaw).