Elara Caring Names COO; Prospero Health Appoints C-Suite Executives – Home Health Care News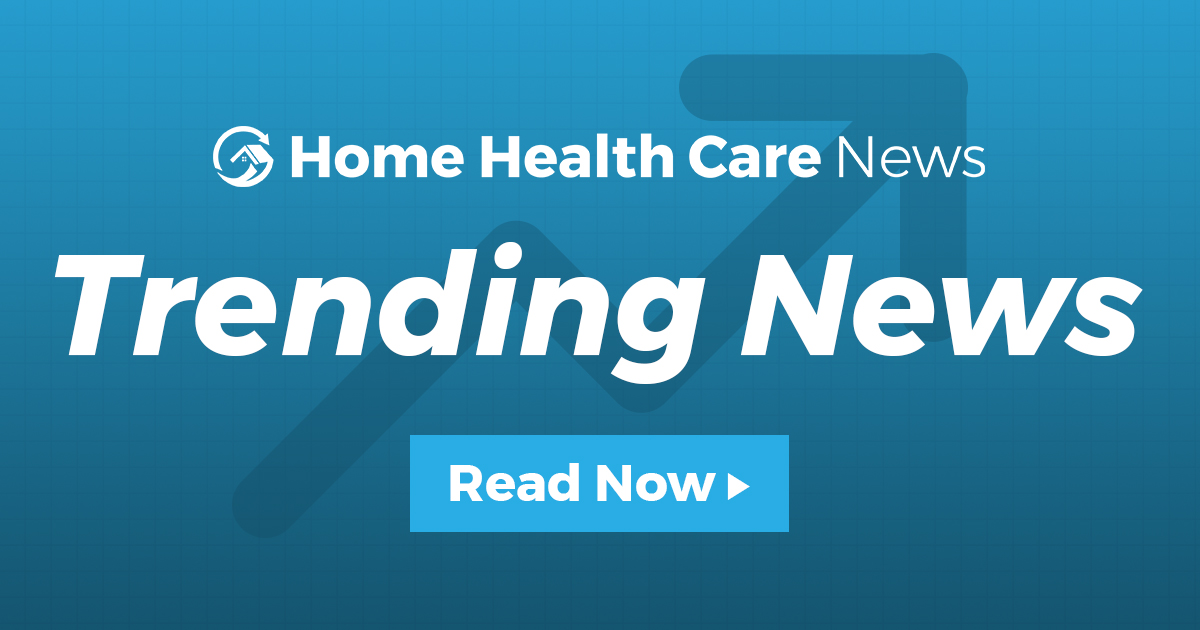 Elara Caring hires chief operating officer
Elara Caring has named Ananth Mohan its chief operating officer.
"Ananth is joining Elara Caring at a time when his expertise is needed most," Scott Powers, CEO of Elara Caring, said in a statement. "The addition of his strong health care operations background to our leadership team comes as our company is transitioning to a model that is fit for growth and entering a new period of innovation."
Elara Caring is one of the 10 largest home health providers in the U.S., according to the Atlanta-based data and technology firm LexisNexis Risk Solutions. The Addison, Texas-based provider currently has about 225 offices across 16 states, where its 32,000 caregivers take care of around 65,000 patients daily.
In his new role, Mohan will oversee the company's day-to-day administrative and operational functions.
Before joining Elara Caring, Mohan served as president of enterprise operations at Cancer Treatment Centers of America, a national network of cancer and patient care centers. Prior to that, he was an associate partner at McKinsey & Company.
"I am incredibly honored to join Elara Caring as in-home and patient care services are in higher demand than ever before," Mohan said in a statement. "I'm excited to contribute right away and work with Scott and the team in strengthening and delivering our critical health care services when patients need the most."
Two c-suite executives join Prospero Health
Prospero Health has made two key hires for its leadership team. The company has appointed Bill Kayser as chief financial officer and Robert Machen as chief information officer.
"Adding Bill and Robert to the Prospero family was a significant step for our young company," Doug Wenners, co-founder and CEO of Prospero, said in a statement. "In order to serve more patients and their families across the United States, we prioritized strengthening our finance and technology teams. The expertise Bill and Robert bring in their respective fields has been invaluable and even more importantly, they both embrace the responsibility that everything we do is in service to people in our care."
Boston-based Prospero Health is a physician-led home-based health care company that provides supportive care to people with advanced illnesses.
Overall, the company supports over 15,000 people across 26 states.
Previously, Kayser served as vice president of mergers and acquisitions, corporate strategy, and business development for McKesson Corporation.
Before joining Prospero, Machen was the chief operating officer of ALSAC/St. Jude Children's Research Hospital in Memphis. He headed the organization's digital transformation and global expansion.
Recommended HHCN+ Exclusives
Current Health beefs up executive team
Current Health has made three additions to its executive team.
Chris Pilkington has been named chief strategy officer, while Sarah Joyce was named chief customer officer. Lauren Levinsky was named vice president of marketing.
Current Health is a Boston-based company with a remote care technology platform that helps health care providers in offering home-based care.
In April, Current Health raised $43 million in a Series B funding round. At the time, the company said growing its team would be a priority, and that the new funds would help accelerate this goal.
"First and foremost, we intend to rapidly increase the size of our team," Chris McCann, CEO, and co-founder at Current Health, previously told Home Health Care News. "We planned to more than double our headcount, just within 2021 — that's about another 100 people. We expect to double our headcount again in 2022."
Pilkington co-founded several digital health ventures and has held executive roles at payer organizations.
Previously, Joyce served as chief client officer at HealthcareSource.
Levinsky was a vice president at Kyruus, a patient access company.
Empath Health adds to senior leadership
Empath Health has made several additions to its leadership team.
Sarasota, Florida-based Empath Health provides home health, hospice and home care services, in addition to primary care, palliative care and more. Empath Health also runs a Program of All-Inclusive Care for the Elderly (PACE) operation.
The company named Saida Bouhamid chief mission financial officer and Lynne Craver chief mission implementation officer.
Additionally, the company has named Randal B. Currin Jr. chief mission strategy and integration officer, and Alan Weldy chief legal and mission excellence officer.
In March, Empath Health and Stratum Health System merged to form its current organization. These recent appointments support the newly structured organization.
"I am proud of the stellar qualities and expertise this leadership team brings to our organization, coupled with a deep understanding of our focus on the mission for serving our communities as a nonprofit," Rafael J. Sciullo, CEO of Empath Health, said in a statement. "This team will help shape Empath Health's next chapter, so we can serve even more people during some of the most challenging times of their lives."
Dina appoints chief growth officer
Dina — an AI-powered care-at-home platform and network — has named Bob Maluso the company's chief growth officer.
Dina is a Chicago-based company. Its platform helps agencies engage with patients more directly and enables caregivers to collect data from the home.
In his new role, Maluso will oversee Dina's national sales and marketing efforts.
"Bob's deep experience working with health plans will help us expand our role as convenors of home-based services and continue to bridge the gap between payers and providers," Ashish V. Shah, CEO of Dina said in a statement. "His leadership will be instrumental to our growth in several key market segments: Medicare Advantage, Managed Medicaid and Risk-bearing Provider Organizations. We are delighted that he is joining us in our mission to support more people in their homes and communities."
Before joining Dina, Maluso was senior vice president of business development and marketing at WoundTech, a technology-enabled wound management services company.