CWU to offer entertainment and lifestyle writing certificate – Daily Record-News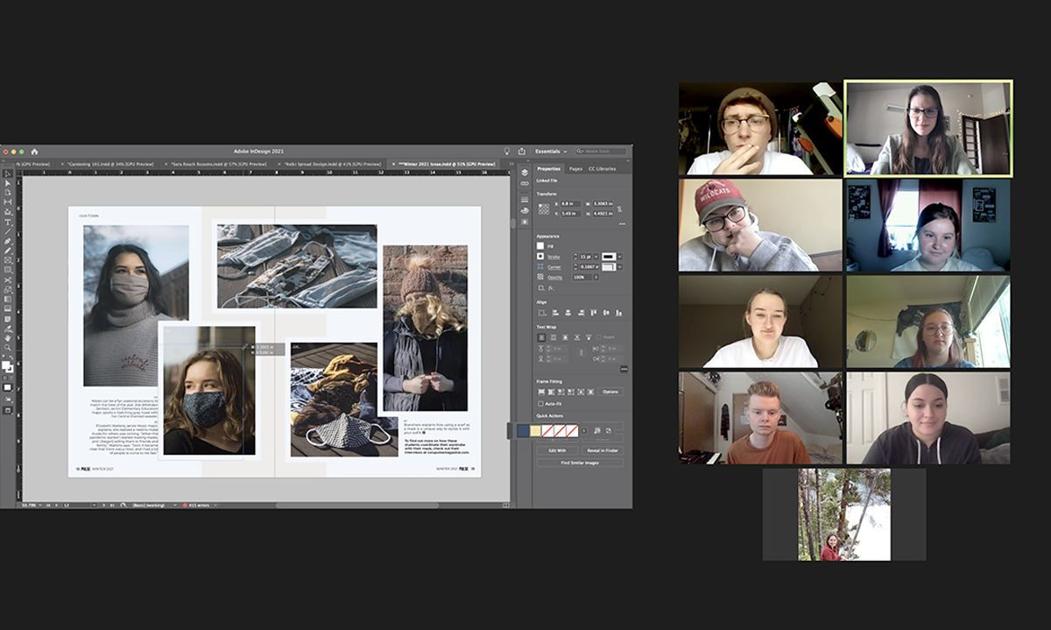 Central Washington University students interested in becoming expert writers in their field have a new option for specialization this fall with the introduction of the entertainment and lifestyle writing certificate, housed in the newly renamed Media and Journalism program of the Department of Communication.
The certificate offers students from any major the opportunity to specialize in writing about the niche market of their choice, from art and music to fashion, wine, health, science, technology, or business.
Students will take basic reporting and writing courses in Media and Journalism, then put their skills to practice creating content for their own websites and social media accounts. They will also learn how to pitch and market stories as freelance writers for professional publications and media organizations.
Those enrolled in the certificate program will be invited to contribute to the department's student-run media outlets — lifestyle magazine PULSE, weekly newspaper The Observer and professional newscast Central NewsWatch — where they will report and develop stories for the public.
"Clean, engaging writing is an essential skill in any field," said Jennifer Green, faculty adviser on PULSE and The Observer and a member of the Media and Journalism faculty. "The additional challenge in today's information-overloaded environment is getting your work out to the right audiences. This certificate will give students the tools to gather, present and publish writing on topics they feel passionate about."
CWU communication students are developing the skills they need to start a successful career in journalism, and participating in student media is one way they are getting ahead. Many are seeing the long-term benefits of doing real-life news reporting while they are still in school.
"The chance to write about music, art and media for PULSE this year has been invaluable and made me more excited about my future in the music and entertainment fields," said senior Mike Powers, an individual studies major pursuing a degree in integrated music and film studies. "It's given me the chance to meet with people currently working in my industry of interest, which offers me a better idea of what the media and entertainment world actually looks like — something a classroom setting alone can't offer."
Applications are now being accepted for the 15-credit certificate, which forms part of the newly revamped Media and Journalism major. The Department of Communication will also begin offering a 28-credit minor in journalism this fall.
Media and Journalism majors learn how to produce and deliver content for online, broadcast and print presentation. They also study the ethical, legal, historical and societal environment of journalism, and the fundamental role media play in our social, political and economic systems.
"Modern history, including the most recent, has reminded us that the importance of good, responsible journalism for a healthy democracy cannot be understated," said Francesco Somaini, chair of the Department of Communication.
"Without an informed citizenry, there is no functioning democracy," he added. "And, outside of the news media, well informed and ethically persuasive, instead of manipulative, communication by institutions, businesses, and politicians plays a similarly important role for the proper working of our institutions and society. These are the skills we teach our communication, journalism and public relations students at CWU." Another 63-credit communication bachelor of arts, also new this fall, completes the set of majors offered by the Department of Communication, which include bachelor of arts in Media and Journalism and Public Relations.
Students interested in any of the majors, minors, and certificates offered by the Department of Communication can apply online at cwu.edu/communication.