Court documents: 2017 homicide suspect, previously featured on Food Network, related to drug robbery – KOMU 8
COLUMBIA – Boone County court documents charge Columbia resident Jeffrey McWilliams, 28, for second degree murder, first degree robbery and armed criminal action.
McWilliams is suspected in the death of Augustus Roberts during a home invasion in December 2017.
According to the probable cause document, three individuals unlawfully entered a home with guns on Lasso Court in Boone County and demanded money and property.
Police found Roberts inside with a gunshot wound and significant injuries to the face. During the investigation, police found a black pullover jacket with the victim's blood and paint stains. It was found near a U-Haul vehicle packed with marijuana and THC vapor pens involved in a drug trafficking operation.
DNA was taken from the jacket's collar and was sent to the Missouri State Highway Patrol DNA Laboratory for analyzation. The DNA on the pullover was a match for the suspect McWilliam's DNA.
Police say they arrested McWilliams for the charges of second degree murder, first degree robbery and armed criminal action on Tuesday.
If convicted, McWilliams must serve 85% of his sentence before he is eligible for parole.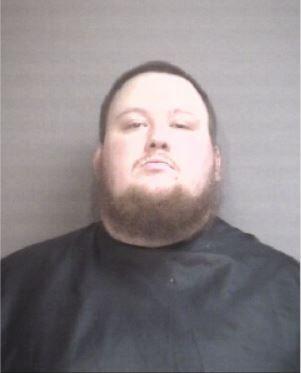 According to previous reporting, McWilliams identified himself to KOMU 8 News as an owner of McLank's, a restaurant located off of Paris Road in Columbia.
In August 2019, KOMU 8 News spoke with McWilliams after he said vandals had thrown rocks and a potted plant through one of McLank's windows.
"We don't have any problems with anybody," McWilliams said in 2019. "Everybody loves us."
A few months before this, KOMU 8 News reported on how the Food Network featured McLank's on its show "Restaurant: Impossible."
The TV show used local volunteers to help renovate the restaurant in a two-day time frame.
Now, following Tuesday's arrest, McWilliams is also connected to Roberts' homicide.
Roberts was found dead at a home he was renting in the 1900 block of Lasso Circle, in the Old Hawthorne neighborhood, on Dec. 11, 2017. Officers arrived on scene around 3:37 a.m. and found Roberts unconscious and not breathing. Officers rendered aid until medical personnel arrived and pronounced Roberts dead.
According to previous KOMU 8 reporting, police said the homicide involved a home invasion and drug use. Investigators believed the suspects targeted and forced their way into the victim's home. There was another victim, a 24-year-old female, who had minor injuries.
In 2019, an affidavit filed in a drug trafficking case linked Roberts to the case.
"The investigation revealed Roberts was involved in trafficking high-grade marijuana, and was killed during a home invasion where approximately 800 pounds of high-grade marijuana was stolen from a U-Haul truck parked in his driveway," DEA agent Steve Mattas said.
The affidavit said the U-Haul was driven from the scene by one of the suspects and abandoned at the end of the cul-de-sac a short distance away. Approximately 94 pounds of high grade marijuana was recovered from the back of the U-Haul, and approximately 3,199 THC oil pens were recovered from a bedroom closet at Roberts' residence and from the U-Haul, the affidavit said.
Roberts was the son of a Clark County judge, Rick Roberts.
McWilliams has an arraignment set for 1 p.m. Wednesday.
A news release says the investigation is ongoing and is being handled by the Department's Criminal Investigation's Division.