Comment: Our trust and confidence in science can save lives – The Daily Herald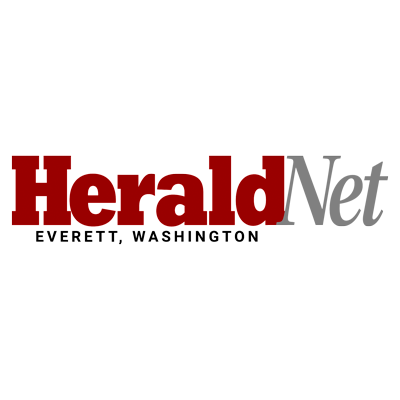 By Adriana Tovar-Salazar / For The Herald
We are facing an unprecedented public health, economic, and societal crisis in COVID-19. The pandemic has upended practically every aspect of our lives.
Concerningly to me, it has surfaced a troubling dialogue about the role of medical science in response to the pandemic and collective belief in the scientific field. Objective, demonstrable scientific realities are being debated as if they are matters of opinion. Public health leaders are desperately trying to combat damaging misinformation seeping into our national conversation. Watching this cultural turbulence unfold is disheartening to me as a scientist and, ultimately, as an American because I know that in the context of the coronavirus response, this conversation is no longer a side-show in our public dialogue, but a clear and present danger that threatens to derail our collective pandemic response.
It feels arbitrary and chaotic, when in reality, science is anything but.
Americans are faced with choices every day about whether and how much to trust scientific recommendations and innovations being put forward by public health and scientific institutions. With the record-breaking resurgence of COVID-19 cases across the United States, I worry that mistrust and misinformation about science is hampering efforts to save American lives from this deadly disease.
Science is unbiased in nature with no agenda; as scientists, we are driven by an objective pursuit of truth. We seek to understand the world and answer questions in modern times through a timeless universal language: the scientific method.
At the scientific method's very core is the eradication of bias. The value of an experiment is directly correlated to how well it achieves this removal-of-bias goal. That's why we follow the most rigorous protocols and testing practices. Everyone in this field recognizes that the implications of failure can deeply affect human lives.
Right here in Washington state, there are thousands of researchers advancing more than 800 clinical trials for a variety of conditions, including new covid-19 research to enable critical therapeutics and vaccines. Nationally, biopharmaceutical researchers are working on more than 1,600 trials for covid-19 vaccines and therapies.
For me — and many of my colleagues — science is also deeply personal. Losing my father to colon cancer was a driving factor that pushed me toward the work I do today as a biochemist developing new, cutting-edge cancer treatments that seek to improve patients' lives.
Every step of my work, every experiment that we execute, is a part of the collective effort needed to lead us in the direction of discovery and progress that we hope will ultimately benefit us all. I know this process works, because I have seen the strides we've made in cancer research since my father passed away. This progress hasn't been the result of a single individual effort but rather the collective work of scientists seeking answers together through the universal language of the scientific method.
I know that medical science and research help so many people and will, ultimately, put us on the path back to normal, which is why I'm lending my voice to the Washington chapter of #Science Works, an effort dedicated to elevating the important work of biopharmaceutical scientists. I'm joining a coalition of pro-science advocates who are sharing reasons why we love science and why our communities should put our trust in it.
When I feel down about the state of our post-pandemic reality, I look to my colleagues in biopharmaceutical research for inspiration. Their dedication, intelligence and relentless pursuit of the truth, combined with many of the other constructive responses to the pandemic, gives me a reason to be optimistic for our future.
I've got a lot of things on mind these days; and I know you do too. But your confidence in the scientific field shouldn't be one of them.
Adriana Tovar-Salazar is a senior research associate for Juno Therapeutics/ Bristol Myers Squibb in Seattle. Her comments are not necessarily those of Bristol Myers Squibb.