BUSINESS ROUNDUP | Business – Huntington Herald Dispatch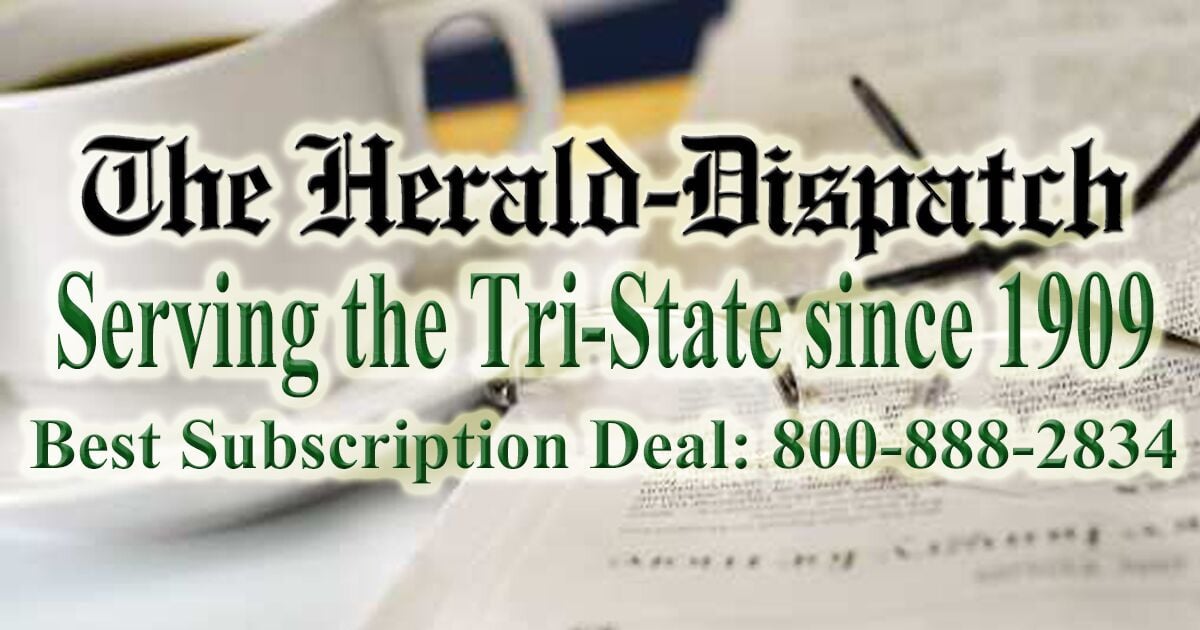 Cabell Huntington Hospital gets nuclear medicine accreditation
HUNTINGTON — The Cabell Huntington Hospital Radiology Department has again been awarded a three-year term of accreditation in nuclear medicine following a recent review by the American College of Radiology (ACR).
This is the ninth consecutive year the department has received the honor.
Nuclear medicine is a branch of medical imaging that diagnoses and treats a variety of diseases, including many types of cancers, heart disease and certain other abnormalities within the body.
The ACR gold seal of accreditation represents the highest level of image quality and patient safety. It is awarded only to facilities meeting ACR practice parameters and technical standards after a peer-review evaluation by board-certified physicians and medical physicists who are experts in the field.
Image quality, personnel qualifications, adequacy of facility equipment, quality control procedures and quality assurance programs are assessed. The findings are reported to the ACR Committee on Accreditation, which subsequently provides the practice with a comprehensive report that can be used for continuous practice improvement.
The ACR, founded in 1924, is a professional medical society dedicated to serving patients and society by empowering radiology professionals to advance the practice, science and professions of radiological care. The college serves more than 37,000 diagnostic/interventional radiologists, radiation oncologists, nuclear medicine physicians, and medical physicists with programs focusing on the practice of medical imaging and radiation oncology and the delivery of comprehensive health care services.
BARBOURSVILLE — Cafaro Co., the parent company of the Huntington Mall, has instituted a signage and social media campaign to make visitors aware of the dangerous risk hot cars pose to people and animals. This past week, People for the Ethical Treatment of Animals (PETA) honored the Cafaro Co. for the informational effort.
PETA President Ingrid Newkirk said in a press release, "I am pleased to present Cafaro Company with our Compassionate Business Award… We're thrilled that you launched this lifesaving initiative."
"Temperatures inside a parked car can reach deadly heights in just minutes, and an unexpected delay can turn a 'quick errand' into a tragedy for a dog or child left behind," PETA Executive Vice President Tracy Reiman said in the release. "By answering PETA's call for warning signs, Cafaro is helping to prevent vulnerable family members from enduring terrible heatstroke deaths."
"We at Cafaro humbly thank PETA for honoring us with this award," Jay Bell, Cafaro's director of corporate communications, said in the release. "We care about the well-being of those who visit our establishments and hope that they and their loved ones stay safe."
The Cafaro organization, based in Niles, Ohio, is one of the nation's largest privately held shopping center developers. Founded by the late William M. Cafaro in the 1940s, the firm is now in its seventh decade and third generation as a family owned and managed business. Over the years, Cafaro-affiliated companies have developed, owned and managed more than 30 million square feet of commercial real estate in 14 states. For more information about the Cafaro organization, visit online at www.cafarocompany.com.
Funding awarded to support jobs in West Virginia's southwest counties
WASHINGTON, D.C. — The U.S. Department of Labor today announced funding of $1,016,923 to support disaster-relief employment for eligible individuals to assist with cleanup after severe storms in February and March caused flooding and extensive waterway damage in southwestern areas of West Virginia.
Administered by the department's Employment and Training Administration, the funding is the first increment of a National Dislocated Worker Grant of up to of $3,050,769 to WorkForce West Virginia to provide temporary employment for eligible individuals to remove debris from streams, clear downed trees and perform other clean-up activities in Boone, Cabell, Kanawha, Lincoln, Logan, Mason, Mingo, Putman and Wayne counties.
The Federal Emergency Management Agency issued an emergency declaration for the region in May.
Supported by the Workforce Innovation and Opportunity Act of 2014, Dislocated Worker Grants temporarily expand the service capacity of dislocated workers programs at the state and local levels by providing funding assistance in response to large, unexpected economic events that cause significant job losses.
Free courses offered to West Virginia bar groups
For a limited time, local and specialty bar organizations can schedule free West Virginia continuing legal education (WV CLE) courses, presented by TOPDOG Legal Marketing, LLC, when five or more members register to attend.
The free WV CLE courses are led by experienced attorneys and are WVCLE-accredited.
The WV CLE courses currently available are Google My Business for Law Firms, LinkedIn for Lawyers and The Ethics of Attorney Internet Marketing. TOPDOG's free CLE classes may be hosted in person or virtually and will be available in the future for individual purchase and delivery online.
"We were able to develop, refine, and certify these WV CLE courses during the pandemic," says attorney and TOPDOG CEO Krista Duncan Black, who founded the company in West Virginia in 2015. "We're excited to be able to offer members of WV bar organizations the opportunity to build marketing skills while obtaining free WV CLE credits now that COVID restrictions have loosened."
WV bar organizations or members who would like to learn more or schedule a free CLE course may contact TOPDOG by telephone at 304-205-3390 or by email at tdog@tdoglegal.com.