Business news for Nov. 6, 2021 | Business | themercury.com – Manhattan Mercury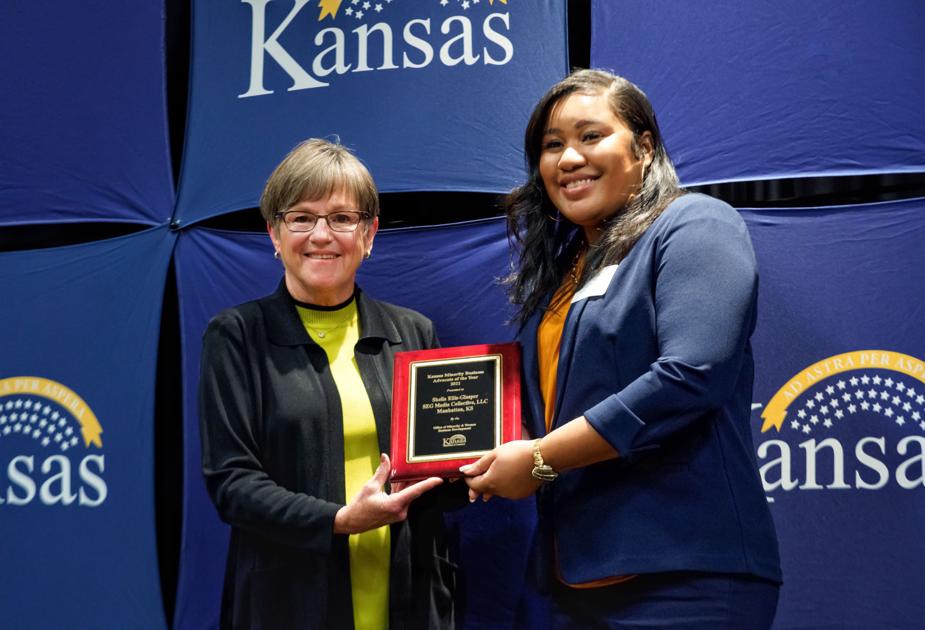 minority business advocate award from state
Local entrepreneur Sheila Ellis-Glasper has been named Kansas Minority Business Advocate of the Year.
On Oct. 20, Ellis-Glasper received the Kansas Minority Business Advocate award from the Kansas Department of Commerce. Ellis-Glasper is the founder of SEG Media Collective, a multi-service marketing agency in Manhattan. She is also the founder and president of Black Entrepreneurs of the Flint Hills.
"This award means so much to not just me, but it's a testament to work that is being done to create an inclusive business community where everyone has the opportunity to succeed in the Flint Hills," Ellis-Glasper said in a written statement.
Gov. Laura Kelly presented the award to Ellis-Glasper.
"I am impressed by the outstanding accomplishments and contributions of our state's minority-and women-owned companies honored today," Kelly said in a written statement. "When women and minority-owned businesses succeed, everyone succeeds."
Ellis-Glasper is a Topeka native and a Kansas State University graduate.
Armed Forces Bank acquires KS StateBank's residential
Armed Forces Bank and its parent company, Dickinson Financial Corporation, have entered into a definitive agreement to acquire the residential mortgage operations of KS StateBank.
The deal is expected to double Armed Forces Bank's residential mortgage lending business and add new loan production offices in Manhattan, Overland Park, Arizona and Minnesota, according to a written statement.
"We very much appreciate the strong contribution and exceptional client service this team has provided," said Mike Daniels, KS StateBank president and CEO, "and while we emphasize our commitment to business banking and governmental finance, we are pleased to offer our residential lending team a path for continued success."
Armed Forces Bank is headquartered in Leavenworth and is a full military bank.
They are a wholly-owned subsidiary of Dickinson Financial Corporation, a $3.5 billion bank holding company headquartered in Kansas City, Mo.