Building Business: 'Moving day' for I-295 bridge overpass will come this spring – Mainebiz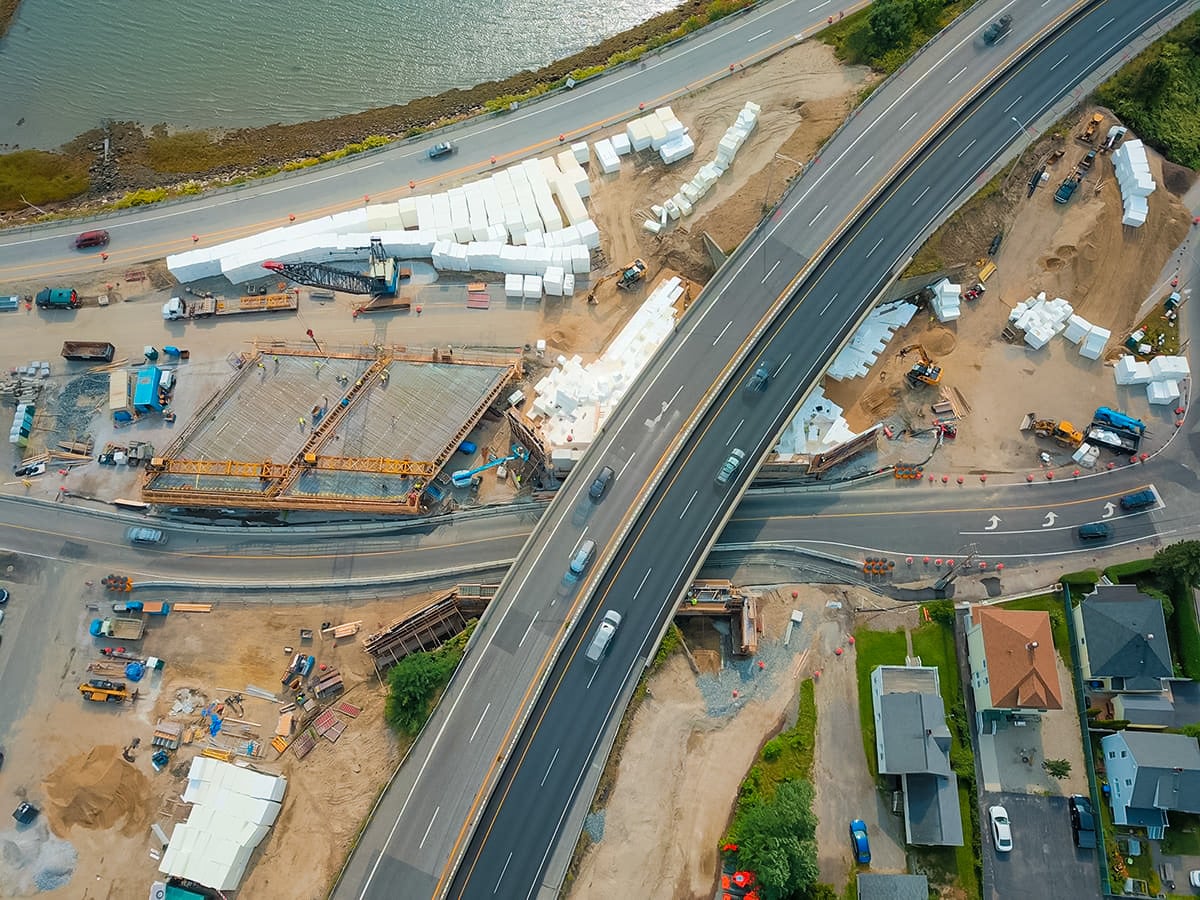 A stretch of Interstate 295 in Portland will be replaced next spring, and Maine's largest construction firm has an innovative plan for minimizing the time the highway will be closed.
The overpass is 60 years old and in a 2017 bridge inspection was recommended for replacement.
The problem was bridge replacements can often cause road closures or partial closures for months at a time — an outcome that did not seem feasible with the heavily traveled 1-295, which is a main artery in or out of Portland from points north.
Enter Pittsfield-based Cianbro, general contractor for the new section of the Veranda Street overpass of I-295 in Portland.
With the Maine Department of Transportation, Cianbro developed an innovative plan to fit the bridge into place — a plan that will require precise engineering and some major moving equipment.
The new bridge is being built alongside the old one. When the time comes in spring, the old section will be demolished and the new section will be rolled into place.
While traditional construction would have taken months, the DOT says the "roll in" plan will close I-295 for just 64 hours, or less than three days. The closure is slated for spring 2022, with precise dates to be determined.
Part of the three-day stretch will be over a weekend, but businesses with Portland employees will have to plan accordingly, DOT says.
The interstate closure/bridge slide weekend will likely happen in April 2022. The DOT is expected to nail down a date by February, says Paul Merrill, spokesman for the DOT.
In the meantime, it will continue to make the public aware of the plan. It has already sent out emails to stakeholders, as well as press releases and direct mailings. There's also a plan for advertising on radio, TV and digital channels. There's even a website devoted to the plan (VerandaPlan.org) as well as Facebook and Twitter updates.
"Communication is extremely important on this project," Merrill told Mainebiz.
Cianbro's contract is for $18.1 million. The overall cost, including engineering and inspection costs, is $20.8 million.
Even after the bridge is rolled into place, the project will continue through the end of 2022.
In Yarmouth, Zachau will manage 317 expansion
RENDERING / Courtesy of 317 COMMUNITY MUSIC CENTER
In Yarmouth, Zachau Construction is managing the $5 million expansion of the 317 Community Music Center
Zachau Construction, of Freeport, is handling the $5 million expansion of the 317 Community Music Center in Yarmouth. Since 2004, the music school has had a presence at 317 Main St., providing lessons for area students and hosting live performances.
With its expansion, 317 will create 11 additional classrooms, a 200-seat multipurpose space for performances or events, a recording studio and a cafe. Completion is expected by fall 2022.