Building Business: Maine's tallest building breaks ground, others take shape – Mainebiz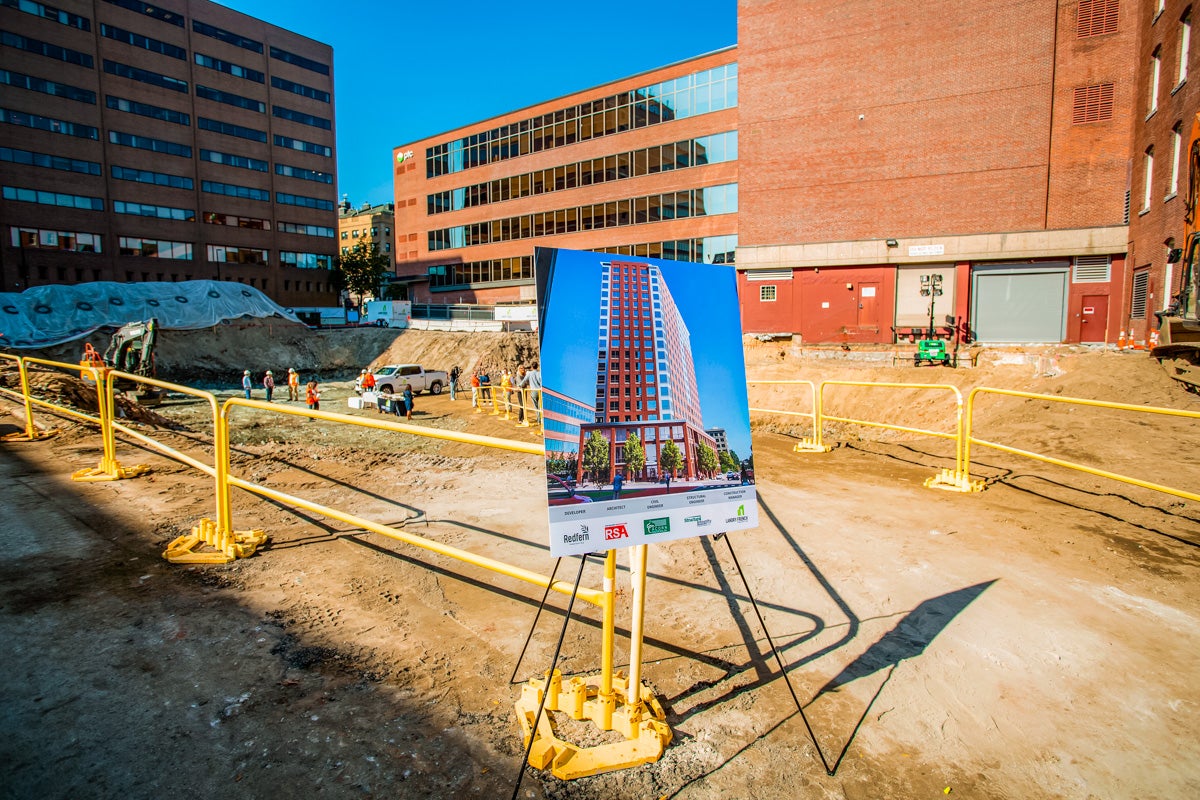 What will be Maine's tallest building is officially under construction. Landry/French Construction, of Scarborough, broke ground in October on the 18-story 201 Federal St., which will be at the corner of Federal and Temple streets in Portland. The 180,000-square-foot building will have 263 apartments, including 27 that will be rented as workforce housing. The first floor will be retail space.
The $64 million project will create 250 construction jobs and is expected to be completed by fall 2023. The developer is Jonathan Culley of Redfern Properties.
Projects underway around Maine
Ledgewood Construction, of South Portland, has the framing and some sheathing on the $13 million, 28,000-square-foot Brunswick Fire Station, at 119 Pleasant St. (U.S. Route 1, at Webster Street). Bangor-based WBRC Architects Engineers designed the structure with Mitchell Associates Architects, a nationally recognized expert in fire station design based in Voorheesville, N.Y.
The new station will replace the century-old fire station on Town Hall Place, which was designed when firefighting equipment was horse-drawn, WBRC says in its project description. Mechanical and electrical consulting was handled by Winthrop-based Hewett & Whitney Engineers. The structural consultant was Portland-based Casco Bay Engineering.
Photo / Peter Van ALlen
Brunswick's new fire station, on U.S. Route 1, is being built by Ledgewood Construction.
Warren Construction, of Freeport, is refurbishing and expanding the Lemont Block, a historic building in downtown Brunswick. It will include a renovated Lemont Hall and five luxury residences. The developer is Aaron Turkel, who co-owns the site with Cleo Vauban, the project's design director. Other firms involved include Portland-based Barba + Wheelock Engineering, Portland-based Sebago Technics and Brunswick-based Lincoln/Haney Engineers.
Photo / Peter Van ALlen
The makeover of the Lemont Block in downtown Brunswick is being managed by Warren Construction of Freeport.
The Penobscot Co., of Rockport, is coming down the home stretch on the Citizen, a Brunswick residential project that will have eight luxury condos. Vitalius Real Estate Group, of Portland, is the developer.
Great Falls Construction, of Gorham, has a range of projects underway. It is working on the Windham Public Safety Building. It also recently broke ground on the renovation and addition of the Presumpscot School, Benchmark's Solaris condo building in Portland and an Aroma Joe's coffee shop in Scarborough.
Great Falls also rebuilt the transfer station on Peaks Island, after the island's previous refuse station burned down. It also built a new regional transportation building in Westbrook.