Best Buy Acquires At-Home Care Tech Platform Current Health – Home Health Care News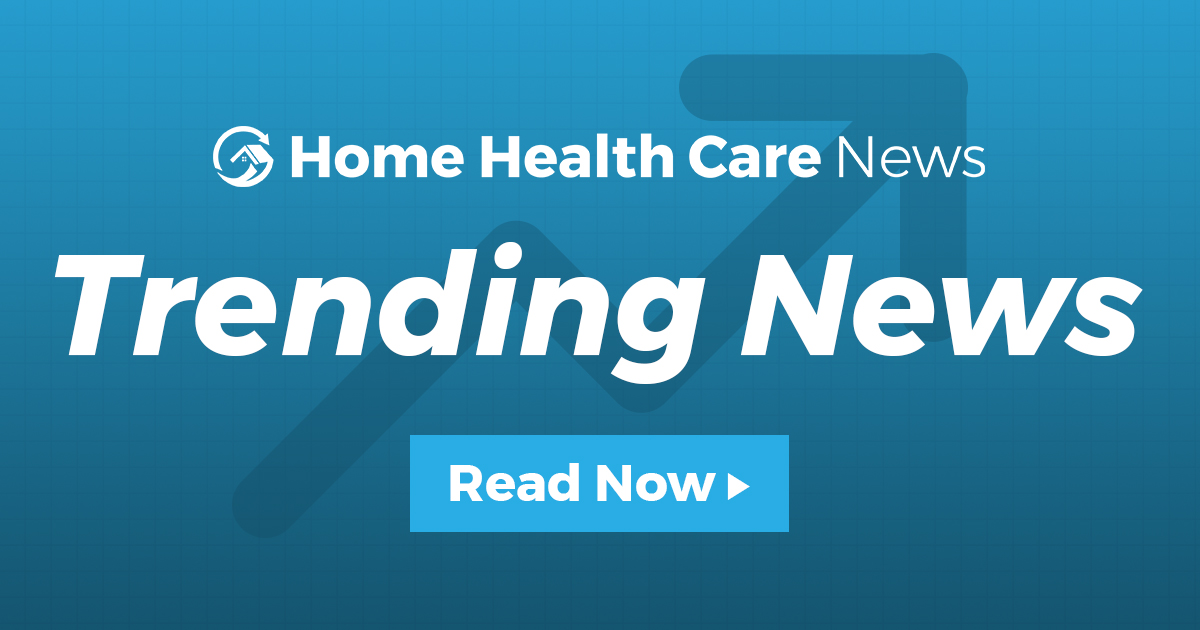 Best Buy (NYSE: BBY) has signed an agreement to acquire the home-focused technology platform Current Health in an effort "to help make home the center of health," according to the company.
Along with the likes of Amazon (Nasdaq: AMZN) and Walmart (NYSE: WMT), Best Buy has been one of the retail giants that has steadily increased its interests in both health care and the home over the last few years.
In 2018, Best Buy acquired GreatCall — a company that specializes in helping seniors age in place through smart phones, medical alert devices and other technology – for $800 million. Since then, it has been mostly quiet on the acquisition front, but has still signaled through earnings calls that it remains focused on home-based health care.
Financial details of the Current Health deal, expected to close in the fourth quarter, were not disclosed.
"The future of consumer technology is directly connected to the future of health care," Deborah Di Sanzo, the president of Best Buy Health, said in a press release announcing the news. "We have the distinct expertise in helping customers make technology work for them directly in their homes and by combining Current Health's remote care management platform with our existing health products and services, we can create a holistic care ecosystem that shows up for someone across all of their health care needs."
Based in Boston, Current Health offers a platform equipped with remote care management, telehealth and patient engagement tools to help health care providers conduct home-based care. The company has generated momentum over the last year through partnerships with health systems interested in expanding their hospital-at-home programs.
Current Health originally launched its model in the U.K. and has grown by over 3,000% since the beginning of 2020.
Following an announcement earlier this year that it had raised $43 million in Series B funding, the company was selected by UMass Memorial Health in June to help spearhead its own hospital-at-home program. It also has a partnership with the New York-based Mount Sinai Health System.
"Best Buy Health has a mission to help enrich and save lives through technology and meaningful connection," Chris McCann, the CEO and co-founder of Current Health, told Home Health Care News in an email. "As I've gotten to know their team, it became clear very early on that we shared a similar vision for the future of health care as well as a common understanding of the challenges of making the home a primary site of care. "
McCann believes the synergy between Best Buy's vision and Current Health's made the acquisition logical, another sign that Best Buy sees the home as the best option for most health care services moving forward.
"Our focus is on building, growing and leading this amazing team and delivering health care at home globally," he said. "We are excited to work with our new colleagues at Best Buy over the coming years to make this happen. Speaking personally, I have never been more excited about Current Health and the future we are creating."
With Best Buy, McCann said that the company will be able to deliver even better services to its current clients, with the additional hope that new customers will come on board.
Recommended HHCN+ Exclusives
It's unlikely that this will be the last move in this arena for Best Buy, as it has touted its technology's applicability to in-home health care regularly.
"The pandemic has only served to underscore our purpose and strategy," Best Buy CEO Corie Barry said on a recent earnings call. "The adoption of virtual care and telehealth by patients and physicians has been greatly accelerated by COVID-19 and is expected to continue to grow. We see significant opportunity over the long-term to make the experience much better for both patients and physicians by providing an integrated, seamless technology solution that is easy to use."