Andover's educational experiment: Students get take-home science kits – Eagle-Tribune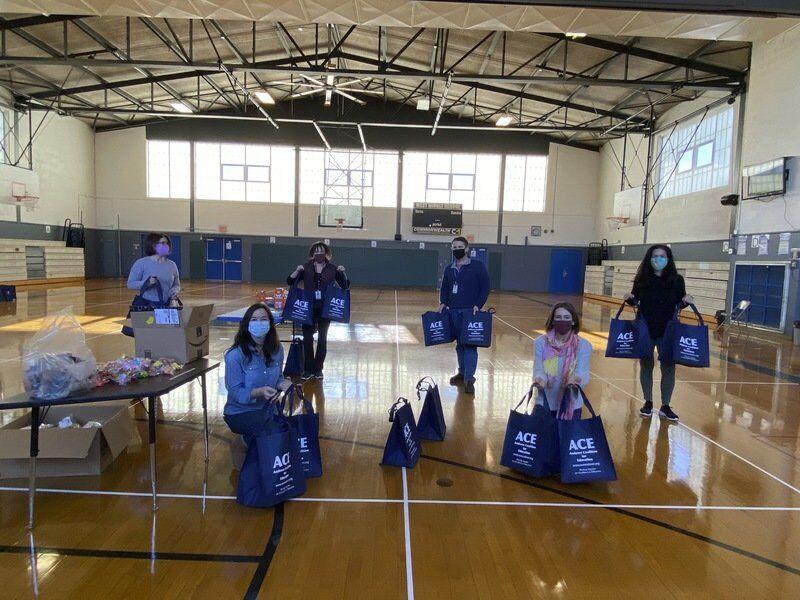 ANDOVER — Learning through trial and error, forming hypotheses and conducting science experiments were traditionally a cornerstone of the classroom experience — until COVID-19 hit.
When the pandemic forced students to shift to remote learning online last year, children didn't typically have the materials at home to conduct science experiments. Then, as students began returning to classrooms in the fall, social distancing requirements still created barriers to children participating in science labs.
That's when Stephen Sanborn, the school district's program coordinator for science, approached the Andover Coalition for Education, known as ACE, in an effort to provide take-home science and engineering kits for middle schoolers — both those who did all learning remotely and those who participated in a hybrid mix of classroom and and remote learning.
"This idea to create science kits for students to take home came about from our teachers thinking creatively around how to engage their students in a meaningful way,'' Sanborn said. "Being able to understand volume and velocity concepts through simple experiments is more engaging for our students. I presented the grant request to ACE and they immediately jumped on board to support this initiative."
ACE is a community organization dedicated to supporting education in Andover. The group has provided more than $900,000 in grant money to local schools since 2005.
ACE worked with local science and engineering companies Raytheon Technologies, Pfizer Inc. and Vicor Corporation, and they stepped up immediately to provide significant money to provide the take-home science and engineering kits for all 1,450 middle school students in Andover. The students are receiving kits with varying materials, depending on their grade, as they learn about velocity and volume.
"In eighth grade, the kit focuses on materials used for the chemistry unit, including a plastic beaker, a graduated cylinder, a pair of thermometers, a spring scale, a ruler and other similar items," Sanborn said. "The sixth grade will use the bag (kit) contents for their light and waves unit, so it includes a prism, mirror, laser pointer, a small slinky and a tuning fork."
Normal hands-on experiments help build knowledge and understanding of science concepts, said Lenore Price, president of ACE.
It was important to help supply the schools with these kits because "to support innovation in our schools, we needed to adapt and be flexible to support the needs of our teachers and students now," Price said.
"This pandemic has posed real challenges for schools when it comes to continuing the vital work of educating our young people, and for the students losing that human connection of learning," said Samantha Sullivan, corporate social responsibility lead for Raytheon Missiles and Defense, an arm of Raytheon Technologies. "Through this donation, we hope students can engage with their learning, even when it is not possible for them to attend school."
Conducting experiments at home will continue even as the district works to bring all hybrid students back to school five days a week by the state-mandated deadline of April 25.
"Even as we work to get more students in the buildings, group labs will be restricted,'' Sanborn said, "and these individualized kits will allow our students to conduct their own experiments (at home) through the spring.''