Alber Elbaz, beloved fashion designer, dies | Newsline | avpress.com – Antelope Valley Press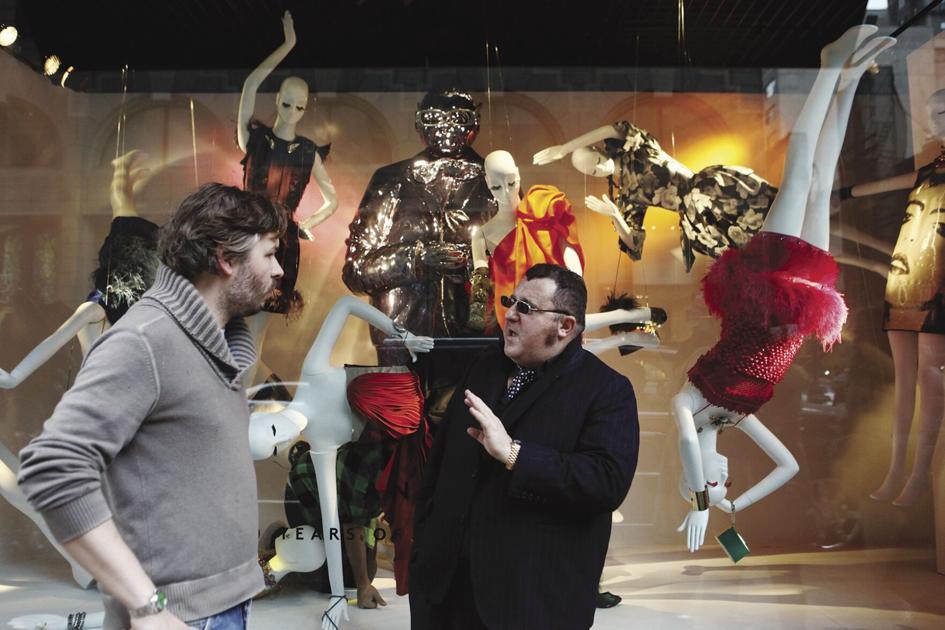 Alber Elbaz, a Moroccan-born Israeli fashion designer who rejuvenated Lanvin and had recently launched a new venture, AZ Factory, died Saturday in Paris. He was 59.
The cause was COVID-19, Richemont, the company backing Elbaz's brand, said.
Beloved not only by his celebrity clients like Meryl Streep and Natalie Portman but also by his peers, Elbaz was that rare character in fashion: a truly empathetic and generous designer, both in the clothes he made and in the way he conducted himself within the business. The graceful lines of his dresses mimicked the graceful lines of his life.
"Alber always thought of fashion as an embrace of life at its best," said Anna Wintour, the global chief content officer for Condé Nast and editor of Vogue. "And when we wore his clothes, or were in his wonderful, joyful presence, we felt that, too."
Designers like Pierpaolo Piccioli of Valentino and Stella McCartney all paid tribute to what Piccioli called one of fashion's "biggest treasures."
Elbaz had launched AZ Factory after a five-year hiatus following his abrupt firing from Lanvin, where he was fashion director from 2001 to 2015. During his time there, he turned Lanvin, the oldest surviving but dusty French fashion house, into a more modern and prominent brand whose creations were worn by the likes of Beyoncé, Lupita Nyong'o, Pharrell Williams, Michelle Obama and Harry Styles.
Elbaz was known for his self-deprecating humor and his insecurities. He had a fraught, public relationship with his weight and said that being skinny was a fantasy that influenced his work. He transformed that fantasy into lightness, he said, by turning his creations into comfortable and sometimes subtly eccentric clothes.
Portman once called him the "ultimate fashion philosopher-mentor."
"He says things to me like: 'Wear flats. You're short. It's much cooler not to pretend,' " Portman told Time magazine in 2007, when it named Elbaz one of the world's 100 most influential people.
In recent years he had become something of a one-man advocate for reform of the fashion system and the pressures increasingly placed on designers.
As he said in 2015, as he received the Fashion Group International award, "We designers, we started as couturiers," asking: 'What do women want? What do women need? What can I do for a woman to make her life better and easier? How can I make a woman more beautiful?'"
Then, he said, "we became creative directors, so we have to create, but mostly direct."
"And now," he continued, "we have to become image-makers, creating a buzz, making sure that it looks good in the pictures. The screen has to scream, baby. That's the rule. Loudness is the new cool, and not only in fashion, you know. I prefer whispering."
The world of intricate dresses, cat walks and red carpets was one that he embraced publicly but remained wary of.
"You have to go back to nothing in order to maintain the dream," Elbaz told The New Yorker in 2009. "The moment the dream becomes reality and you start to mingle too much with all these people —" He left the comment unfinished.
Still, luxury clothes came with a price that he readily justified. He once compared a fashion collection to a vaccine — an easy product to duplicate, but not something cheap to create.