After Closing Brookdale Deal, HCA Healthcare Continues to Show Home Health Potential – Home Health Care News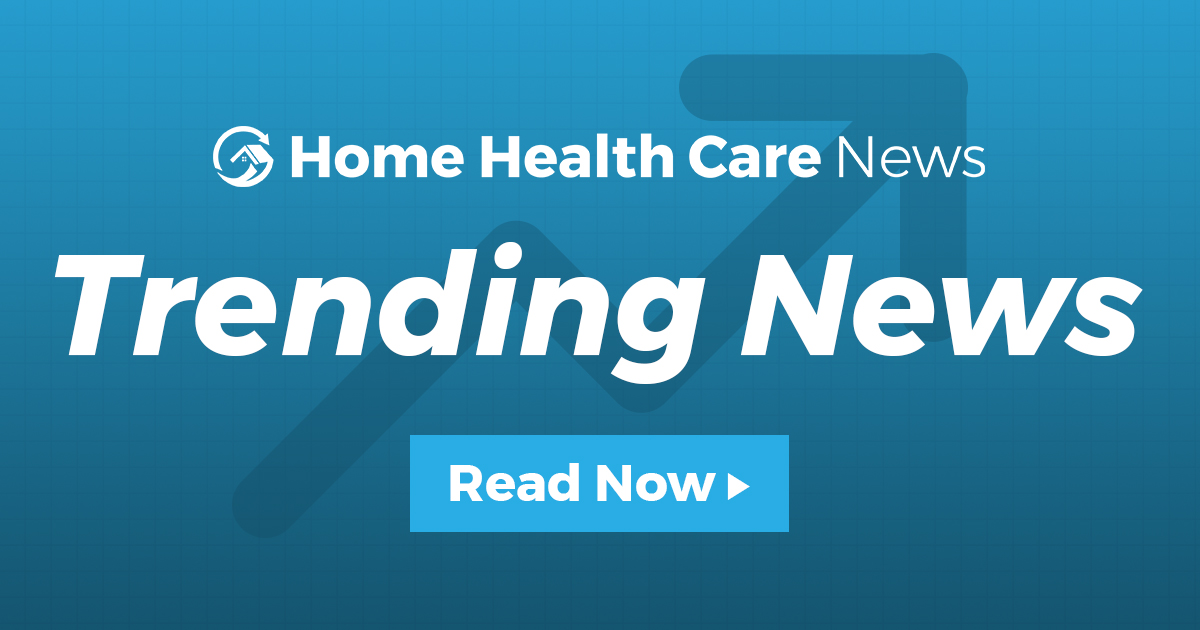 The day before it officially closed on its deal to acquire 80% of Brookdale Health Care Services (NYSE: BKD), HCA Healthcare (NYSE: HCA) finished a financial quarter that showed significant recovery for the behemoth hospital chain — and then some.
As COVID-19 concerns waned for patients, admissions and revenue soared for HCA, which is set to be the next big name in the home health space.
Its success coming out of the pandemic is obviously a good sign for the company, but it's also a reminder of just how large of a home health player HCA could be. It's likewise a good sign for Brookdale Senior Living, which maintained a 20% stake in its home health and hospice segment, in addition to hauling in $400 million from HCA in the deal.
"We also closed on the Brookdale home health and hospice transaction as of July 1, and we have a number of other development transactions in our pipeline to expand our regional delivery networks," William Rutherford, the EVP and CFO of HCA Healthcare, said on the company's second quarter earnings call Tuesday.
The Nashville, Tennessee-based HCA Healthcare has a network that includes 185 hospitals and approximately 2,000 ambulatory sites of care, including surgery centers, freestanding ERs, urgent care centers and physician clinics. The company operates across 20 states and the United Kingdom.
Originally announced in February, the Brookdale deal added dozens of home health and hospice agencies to its portfolio.
Revenues were $14.4 billion for HCA in the second quarter, a 30% increase compared to the $11 billion in revenues it posted in Q2 of last year. Even in Q2 2019, prior to the pandemic, HCA's revenue totals were just $12.6 billion, significantly below its most recent quarterly performance.
On a year-over-year basis, in-patient revenues increased 20%, which was driven by a 17.5% increase in admissions. Additionally, outpatient revenues grew 59%, outpatient surgeries were up 53%, emergency room visits grew 40% and urgent care visits were up 82%.
All of that bodes well for the home health business, with hospital volume often trickling down to home health providers.
"We view partnerships as foundational to our efforts to provide quality care to our patients, and we believe this joint venture will lead to improved care coordination," HCA Healthcare CEO Sam Hazen said when the Brookdale deal was completed. "Our objective is to be the health care system of choice, and the addition of these services to our network of care improves our ability to meet the care needs of our patients."
Brentwood, Tennessee-based Brookdale is one of the largest senior living providers in the country. It opted to sell an 80% stake in its health care services segment because it saw an opportunity to unlock value and create additional care capabilities for residents.
It's unclear whether HCA will continue investing in home health capabilities moving forward, as it has just gotten going on the sector for the first time.
For now, the company is unwilling to comment on home health's effect on its future plans because of how new the deal is, an HCA Healthcare spokesperson told Home Health Care News.
But on the call, executives didn't shut the door on investments outside its hospitals' four walls moving forward.
"As it relates to our capital investment, our hospitals will always consume more of the capital just because of the intensity that it requires to have the brick-and-mortar associated with them, the heavy clinical equipment and such," Hazen said. "But we have plenty of capacity in our spending."
The company also acknowledged its continued investments in technology platforms that will help guide future opportunities, which may or may not be a part of their plans to care for patients in the home.