7 Reasons Why HR Technology Investments Fall Short – SHRM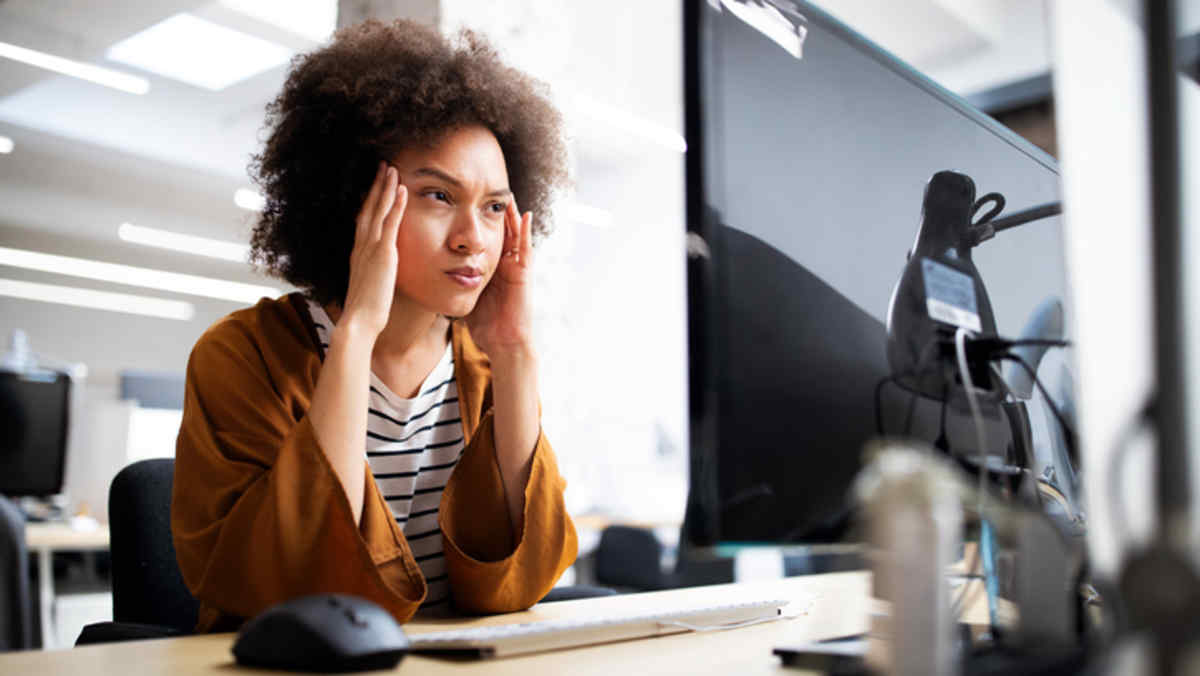 ​Investment in human resource technology is booming, with venture capitalists pouring money into the space at a record pace and organizations feverishly purchasing new HR and work technology platforms to support the move to remote work.
The third quarter of 2021 is on track to be the biggest ever for work technology investments, according to data from WorkTech, an HR technology research and advisory firm in New York City. HR technology spending for the year could hit a record $16 billion or more, WorkTech found.
But lost amid the rush to purchase new digital tools is the fact few companies are measuring the returns they've received from these increased expenditures. As a result, experts say there's been considerable waste and unmet expectations from technology investments that were ill-conceived or because new platforms didn't receive the proper care and feeding once introduced to the organization.
1. Lack of Formal Change Management
A top reason organizations don't achieve the return on investment (ROI) they seek from new HR technology is lack of real commitment to change, said Teri Zipper, chief operating officer and managing partner of the Sapient Insights Group, an HR technology research and advisory firm in Atlanta. Organizations with a culture of change management had 21 percent better outcomes than organizations without it when measured over the past five years by Sapient Insight's annual HR Systems Survey.
"Those with higher outcomes not only focused on technology implementation details but had a plan on how the implementation would affect all stakeholders of the organization, and they followed through on it," she said.
Failing to create a detailed road map for HR technology investments is another reason for limited ROI, Zipper said. "Organizations don't realize their desired ROI because they're often exhausted by the time projects go live. They spend so much time getting the 'engine' or core solution up and running and don't give themselves the time needed to implement the additional elements of the system that will help drive ROI."
2. Failing to Invest in the Right Technologies
Investing in next-generation recruiting technologies resulted in paid dividends during the pandemic as recruiting teams were forced to move from in-person to virtual forms of recruiting and onboarding.
But some of those technology investments had bigger payoffs than others, said Elaine Orler, senior vice president of technology consulting for the Talent Function, a part of the Cielo Company. Orler said spending that had the strongest ROI was invested in "sweeping" improvements to the recruiting process.
"Innovation in the process—not the use of foundational core recruiting systems—is where I see biggest ROI," Orler said. "Candidate relationship management (CRM) solutions, for example, bring about sweeping change to how sourcing is delivered and improve marketing and candidate capture rates. CRMs create stronger opportunities to engage with candidates at the right moment."
Conversational AI is another tool that's had a big impact on recruiting outcomes, Orler said, helping recruiters meet the challenge of competing for scarce talent in a difficult job market. "The ability to engage candidates in real time to capture, assess, prescreen and schedule interviews has significant value implications to the business, especially to the highly competitive retail and hourly workforce models," she said. "If you can't capture these candidates at the point of interest, you lose them to your competition."
Kara Yarnot, vice president of strategic consulting services for HireClix, a talent acquisition consulting firm in Gloucester, Mass., said another shrewd move during the pandemic was introducing new online skill assessments to the recruiting process.
"The pandemic required many companies to abandon in-person interviews, and while many options for video interviews have been effective, interviewers believed they weren't able to assess skills as well as they could with in-person interviews," Yarnot said.
3. HR Builds It … but They Don't Come
HR can invest wisely in new digital tools but if employees don't use those technologies at high rates, the investment yields little result. In a recent study by research and advisory firm PwC, 82 percent of survey respondents said they struggle with adoption challenges during HR technology implementation or transformation.
Dan Staley, leader of PwC's HR technology practice, said the survey showed two tactics that organizations historically lean on to drive technology adoption—system training and leadership communication—were actually the least effective in getting employees to use newly implemented technologies.
What worked much better in encouraging adoption were incentives and gamification strategies, Staley said. Offering employees perks like time off or points to apply toward rewards convinced them to begin using new apps or platforms and that behavior was sustained over time, he said.
"We found that initially people will start using a new HR or work technology because of the incentive or gamified approach," Staley said. "But once that use becomes 'muscle memory' or habit, they continue to use the new technology over time, and it becomes second nature."
Sam Grinter, a senior principal analyst with Gartner, said another adoption issue is that companies often are reluctant to turn off modules in new platforms or end initiatives when they show limited continued value.
"Often this is caused when an organization doesn't track ongoing employee adoption rates or evaluate KPIs [key performance indicators] associated with the new technology," Grinter said.
4. Failing to Set Accurate, Defensible Expectations
Mark Stelzner, founder and managing partner of IA, an HR consulting firm in Atlanta, said achieving desired ROI from HR technology investments begins with setting accurate and defensible expectations.
"Despite well-intentioned aspirations, there are real-world headwinds with initiatives such as truly global deployments, device enablement for all employees and worker types, adoption of valuable features and functionality, and overall time and expectation management," Stelzner said.
Investments that yield the strongest ROI still focus disproportionately on hard dollar savings and fully measurable impacts, Stelzner noted. "Although time savings for people leaders, HR and employees is important, we can't credibly take those to the bottom line unless we account for full headcount impacts," he said. "Similarly, cost avoidance is a wonderful callout for the business case but doesn't always equate to a calculable outcome."
Stelzner said his best advice for HR leaders is to work with your organization's most conservative finance leader to ensure that the ROI categories and calculations used will not be immediately dismissed by the chief financial officer and board.
5. Not Measuring Business Process Improvements
Orler said the cost of many HR technologies has gone up in recent years—most notably recruiting systems—and because recruitment technology is often funded out of an operational budget rather than a capital budget, any ROI needs to be measured by business performance improvements.
"That means organizations need to have a firm grasp on what their true operational costs are today," Orler said. "Because when it's only assigned to the technology aspect, you're limited in your ROI justification, only gaining savings from the replacement of the legacy system costs."
Expanding calculations to include operational costs captures a more compelling ROI for senior leaders, Orler said, because it includes elements like reduced advertising spend on job posts, reduced agency spend, increased recruiting team efficiency and more.
6. Underestimating Implementation and Integration Costs, Challenges
Experts say another mistake that can drag down ROI is underrepresenting costs and efforts tied to implementing and integrating new technology platforms.
"There often is a large expectation that a company already has its future processes and data elements defined," Orler said. "But when that assumption is not realized, a new system implementation tends to take on the shape and experience of the legacy system, with only limited opportunity for transformation. That can be the most-costly mistake when purchasing new systems."
Faulty assumptions about the ease of integrating new systems with existing platforms also can impact ROI, Orler said. "When HR or recruiting leaders are evaluating or demoing new systems, there can be an assumption that simple APIs [application programming interfaces] will solve for all integrations, when in fact the dependency and success lies in what data is really needed in what system at what time," she said. "The APIs today are stronger than ever but are baseline to common datasets. Highly customized systems require a more custom approach to integrations."
7. Poor Project Management by HR
Flawed project management by HR also can negatively impact ROI, experts say. "While most vendors now have strong implementation plans and accelerator programs to get solutions up and running quickly, project management on the HR side is critical so you don't end up revisiting decisions over and over and delaying your project," Zipper said. "Delays can seriously impact your ROI. Ensure that the vendor clearly defines both your roles and theirs in the statement of work and identify named resources for the implementation so you can hold people accountable."
Dave Zielinski is a freelance business writer and editor in Minneapolis.